Best Online Trading Platforms for Stocks in India and Abroad for March 2023
Past users have voted the stock brokers listed here as one of the best online trading platforms for beginners and experts.
Libertex has been a member of The Libertex group for more than 25 years, and they have a CySEC license. Users can make deposits with various methods, and trading courses are also available for beginners.

On the other hand, Admiral Markets is a stockbroker with low forex CFD fees and a demo account. Most people consider it one of the best trading platforms for beginners.

Saxobank supports bonds, options, CFD, general stock, crypto, and many other assets. It is often recognised for its diversity as an online stock trading platform.
Others, such as Zerodha and ICICI Direct, have many other features and cash payment options, differentiating them from others.
Best Online Trading Platforms for Crypto in India and Abroad for March 2023
These crypto trading platforms have been unanimously reviewed and considered by past users as great crypto trading platforms.
Binance has more than six hundred crypto assets available for trading on its platform. It also supports the trading of NFTs and offers educational resources in its academy.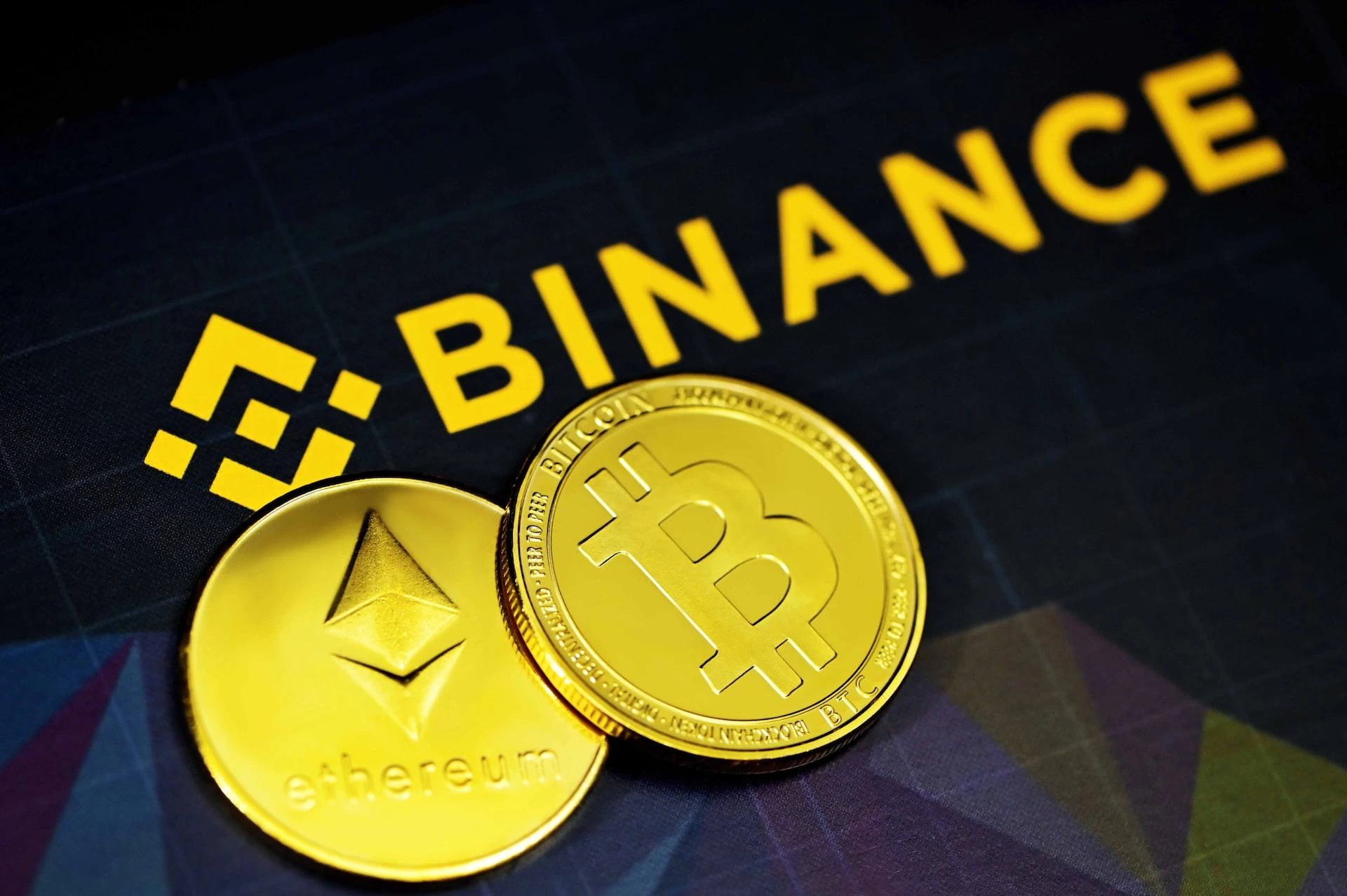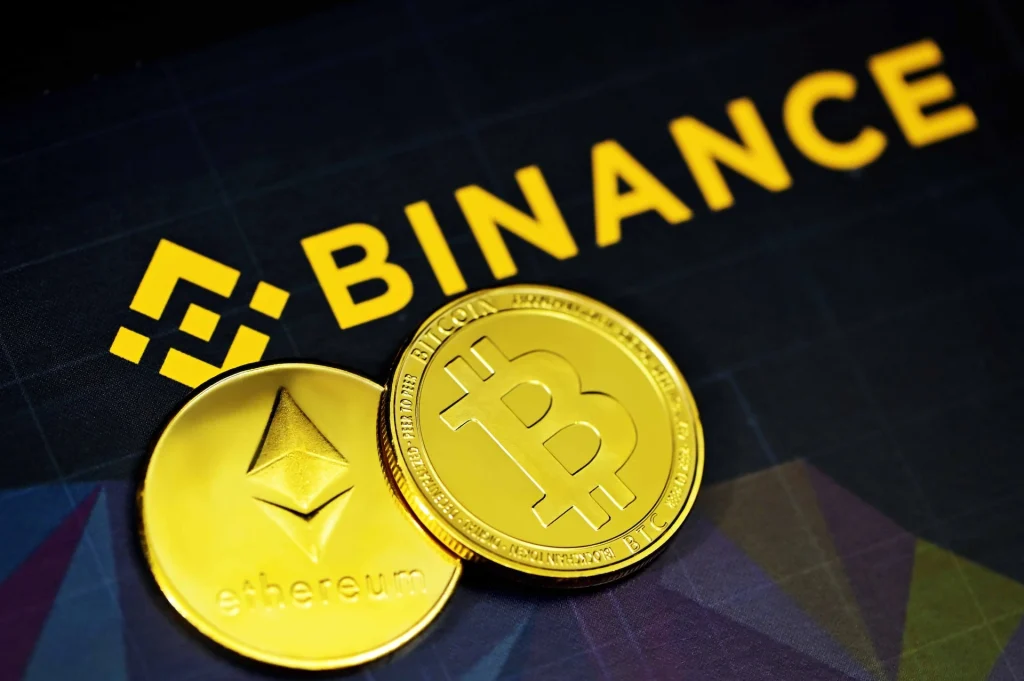 Libertex is a good crypto trading platform for beginners and has an intuitive user interface. It offers staking services, supporting a vast number of countries, including India.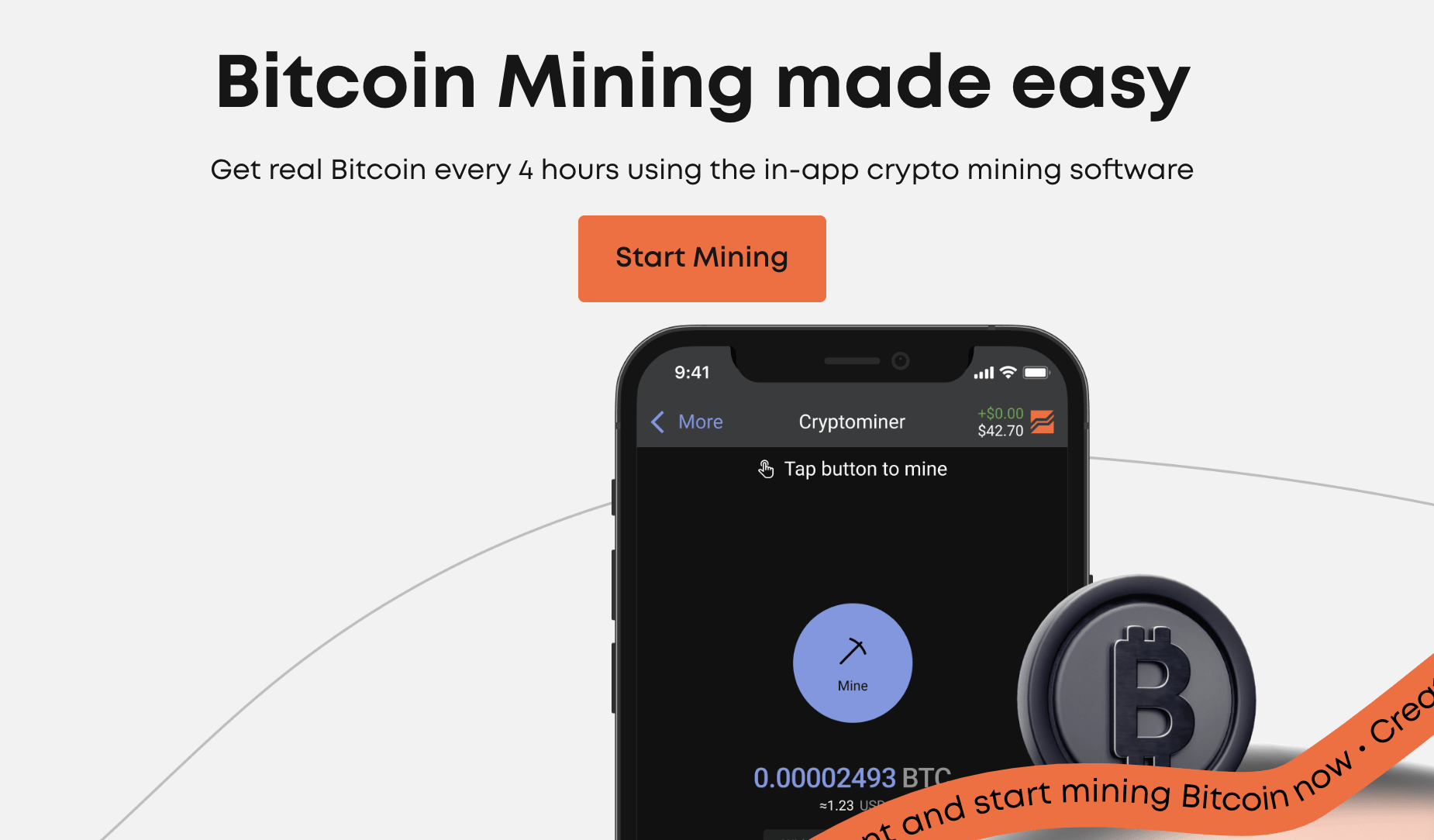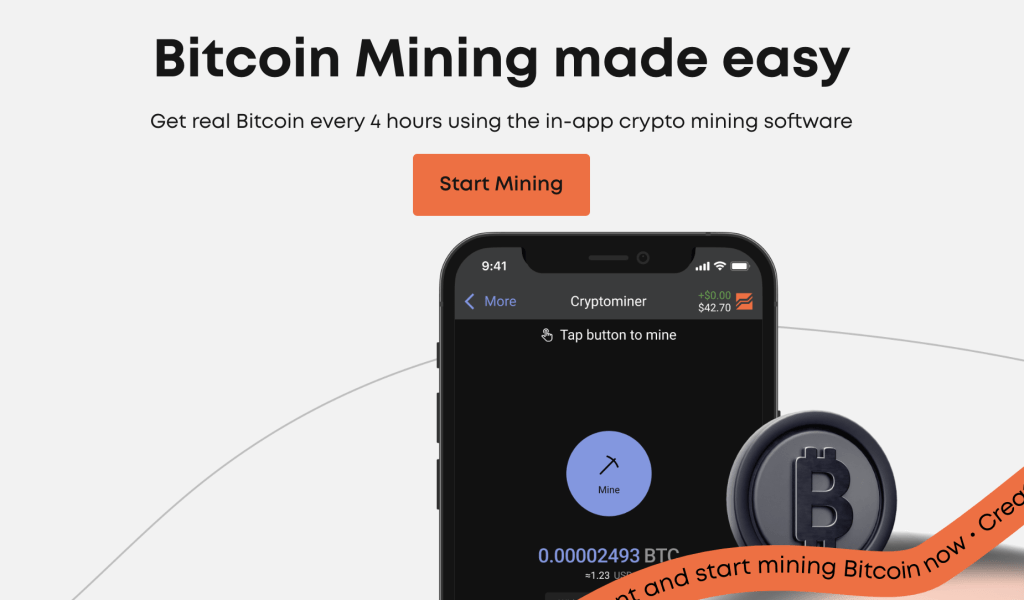 Paxful and other platforms above offer users different crypto assets for trading, vast deposit options, and user-friendly apps.
Featured Exchange: CEX.IO
CEX.IO has a variety of other features such as Stop Limit, Trailing Stop and One Cancel Other orders which make it attractive for experienced traders. Additionally, it provides advanced charting tools, trading history and a range of order types to help the user stay on top of the market. Furthermore, CEX.IO also offers a mobile app and API support for automated trading so that traders can stay connected no matter where they are located. There are relatively few extra costs, and the lowest spot trading commissions on the platform are controlled at 0.25%. Through its feature-rich phone app, you may connect directly to more than 200 cryptocurrency marketplaces.


What Is an Online Broker?
In the 1980s, one needed to spend hours talking through the phone to buy and sell stocks. The brick-and-mortar stock markets of yesterday, such as Wall Street itself, required clients to interface directly with human stock brokers in order to invest. If you've had any experience with a modern day customer service, you can probably imagine how that experience went for the vast majority of them. It probably won't take to much to guess how inconvenient it was for both the sellers and the purchasers to manually have to deal with the process.
Luckily enough, that's not the case in 2022, as you can easily place orders and buy and sell different assets in the stock market using a device and internet connection. An online broker is an intermediary enabling investors to sell and buy securities and other assets on a trading platform. As for how they operate, said brokers usually has a parent trading platform where assets are bought and sold.
It is important to note that the brokerage industry is heavily regulated as many commissions ensure and even require user safety to be the main priority for legal compliance. Remember this regulatory regime also applies if you are using online brokers that are reputable and reliable.
With an online broker, you are not confined or limited to one asset; many assets can be bought or sold using the best online trading platforms.
Why You Should Invest
There are many reasons why you need to consider putting a chunk of your money into assets like stocks and bonds.
The primary reason for investing in assets is to get higher returns and counter inflation.
Using the best online trading platforms only helps to amplify the profits you can make from investing in great assets. Experts have concluded that the average annual stock market returns since 1926 have been around 10%.
In an environment with hyperinflation, earning passively through investments such as stocks, bonds, and securities will help reduce the effects of inflation. Inflation has only worsened after the Covid-19 pandemic and the current wave of geopolitical turmoil. The dollar and many other major currencies have fallen and reduced in value.
A good investor would prefer to earn double-digit returns through investments than allow inflation to reduce the value of their money.
A Beginner's Guide to Investing Through an Online Broker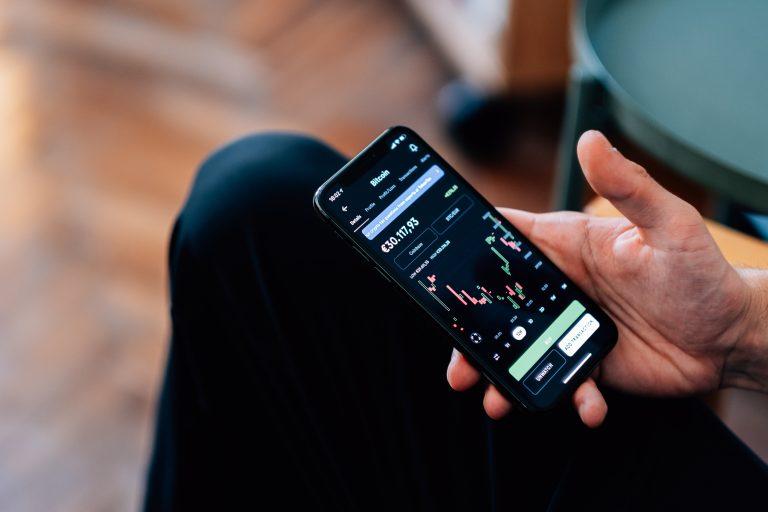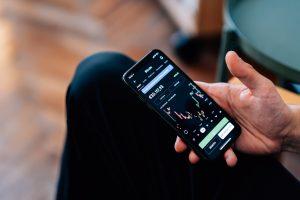 ● You should note that investing also comes with losses. There's a need to be cautious.
● Choosing an online broker depends on your wants and the features you need.
● The registration process might slightly differ with different brokerage platforms.
● Once you fund your account, you can start trading immediately.
There are many things to consider when you are choosing the best online trading platforms to use.
First, you need to figure out the type of investor you are; whether you want to be actively involved in the market or just a passive investor.
Also, if you are a beginner, use the best trading platforms for beginners. The same thing applies if you are an expert.
Once you figure this out, you need to consider the features an online brokerage brand offers.
It would help to choose an online broker with research and educational resources. As a beginner, this is often overlooked but will help you grow as an investor.
Other things to consider regarding features are:
● Portfolio construction and management tools.
● Pricing and commission structures.
● Ease of navigation.
● Security.
Opening and funding accounts before trading online brokers are straightforward, although they may slightly differ between two brokerage companies.
You must initiate a deposit using any available payment options to fund your online stock trading account.
For a beginner, this may sound complex, but it simply means that you have to link your bank account to your brokerage account to trade assets.
Depending on your broker, withdrawing your money from an online broker will require you to sell your assets and then withdraw the money to your bank account. It usually takes days for the amount of money you withdrew from your online broker to reflect on your bank account.
What Makes a Good Investment
There are things which often differentiate a bad asset from a good, and they include:
● An asset is considered a good investment when its parent company is profitable.
● Before buying an asset, ensure that the company has verified sales growth.
● Experts say that companies whose assets perform the best have excellent services or products.
● An asset should be considered a good investment if its parent company is a leader in their niche.
● If an asset is high in demand, there are higher chances that it would be a good investment.
As a beginner, it is essential to note that even with the best online trading platforms, there are no assets that are always perfect. The stock market can be volatile so an asset may change in price from time to time.
It is recommended that diversifying one's portfolio might help to spread losses whenever it occurs.
What Are the Signs of a Reputable And Responsible Broker?
The best trading platforms for beginners and experts have features that make them reputable. Positive reviews are often the primary way of determining if an online broker is reputable or not. Reading the feedback of past users from unbiased review sites will help you determine if an online trading platform is good or not.
A rigid Know Your Customer (KYC) process is another way to determine how reputable a broker is. With a KYC, a brokerage firm can know the identity of its users. Legal factors should not be overlooked when searching for a reliable brokerage firm. A reliable and responsible brokerage firm should be registered and licensed by the appropriate commissions and authorities.
Transparency and a transparent pricing structure should also be looked at. In recent times, it has been discovered that scammy brokerage firms have hidden costs imposed on their users.
Vetting Our Recommended Brokers
The online trading platforms and brokers that we listed above have been rigorously checked before putting them out as recommendations.
We opened accounts with each brokerage firm and tested all their features before recommending them to the public. We also carried out actions such as withdrawal and depositing and reviewed their terms and conditions before recommending them. Our review site ensures we consider users' complaints and feedback before recommending a broker.
As an investor, you must read reviews of brokerage firms before making any investment. Review sites like ours will give you unbiased opinions about the best online trading platforms.
Our Methodology
We consider many things before recommending an online broker to our audience.
Costs, trading technology, educational materials, portfolio analysis and management, platform experience, customer service, and security are among the things we consider before recommending a broker.
Red Flags: Traits of an Untrustworthy Broker
Because of the vast trading industry, many scammers pose as brokerage firms to defraud people of their money.
So before signing up on a brokerage firm, these things make an online broker unreliable.
● No KYC
A major red flag unreliable online brokers have is that they do not care to get to know their customers.
● Bad reviews
Untrustworthy brokers usually have bad reviews, differentiating them from the best online trading platforms.
● Lack of transparency
Bad brokers are not transparent. They are often known to have hidden fees snuck into their services in small print and other black hat tactics.
Automated Trading
The past decade has seen a lot of progress in how trading is carried out; humans are getting replaced by bots who can do the job easier, quicker and better. Automated trading is a subset of algorithmic trading that allows investors to program a bot and use it to carry out trades. In this case, traders create specific rules the programmed bot must follow regarding entering and exiting the market. In summary, automated trading is a venture that can render hedge fund companies irrelevant.
Automated trading is not only limited to the traditional trading market, as crypto trading bots are available for crypto investors. A stock trading bot is also available for those focusing on traditional assets such as stocks, bonds, and securities.
A good instance is BlackRock's automated trading bot – Aladdin, which many investors have used to make huge profits. Although BlackRock has AUD valued at 10 trillion USD, its technology is now available to the general public.
Unreliable Brokers
At CoinBharat, we take the time to extensively verify all brokers that we review. Over the course of six months, we open accounts with them and test them out on legal compliance, deposit and withdrawal terms, payment processing methods, the levels of encryption employed in keeping user data secure, as well as the level of efficiency and courtesy of their Customer Support teams. We also aggregate reviews among new and experienced traders alike in order to find any issues which we might have missed during our six-month verification period.
Whilst most reviewed brokers do pass our rigorous tests, others fall short in certain areas. Whilst some negatively review brokers are legitimate and maintain a reputation in the crypto and stock trading world, we also asses them on the extent to which they have regionalised their platforms to suit the Indian market, in particular. Unfortunately, even some renown brokers with a substantial global following have failed to recognise the opportunities posed by the Indian market (where crypto ownership has grown up to 421% in preceding years) and – as such – we cannot recommend them to our readers.
Taxation on Brokered Assets: Traditional and Crypto
When you profit from trading traditional assets such as stocks, they are subjected to tax gain taxes. Note that if your asset grows in value, it will not be taxed until its sale is finalised and documented.
On the other hand, crypto assets are also taxed, just like traditional assets. The IRS considers cryptocurrencies as property, and the law requires crypto traders to pay some taxes whenever they make a profit.
Investing Responsibly
It is crucial to invest wisely and responsibly; be prepared to invest what you can afford to lose, as the market can be volatile.
Also, ensure you are versatile and diverse with your investment to avoid massive losses when an asset loses value.
Latest Updates
According to market research firm Technavio, the global online trading platform market is expected to grow by USD 2.66 billion between 2021 and 2026, with a compound annual growth rate (CAGR) of 7.67% during the forecast period. The growth is being driven by various factors, including the increasing demand for online trading platforms in the Asia-Pacific (APAC) region, the growing trend of digitalization worldwide, and the rising need for customized trading platforms for end-users.
Vendors in the market are focusing on expanding their reach in emerging markets such as APAC by developing advanced solutions for online trading. They are aiming to help companies engaged in trading activities to gain insights into market trends in the region. In addition, the market is seeing a rise in the number of startups offering innovative trading solutions that aim to deliver optimal outcomes in trading. The vendors' increased focus on developing advanced product portfolios for online trading platforms in APAC is expected to drive the market's growth during the forecast period.
Conclusion
Above, we have provided you with everything you need to know about trading platforms, the best trading platforms for beginners and experts, and many others.
Takeaways
● Brokerage firms are essential for online trading to occur.
● Libertex, Admiral Markets, and Saxobank are examples of the best online trading platforms.
● Binance, Libertex, and Paxful are among the best crypto trading platforms.
● An online broker allows you to trade assets in the comfort of your home.
● Certain qualities show a reliable online broker.
Crypto products and NFTs are unregulated and can be highly risky. There may be no regulatory recourse for any loss from such transactions.