What Is Binance?
In terms of daily trading volume, Binance is without a doubt the biggest cryptocurrency exchange in the world. As for its humble origins, Changpeng Zhao founded Binance after having created high-frequency trading software for most of his working life. Binance later moved its headquarters outside of China after the Chinese government started to regulate cryptocurrencies more tightly and has since become a global enterprise that has cornered a significant portion of the global cryptocurrency market share.
Binance Coin (BNB) and BinanceUSD (BUSD) are two cryptocurrencies that the firm has developed and released over its short but impressive history. BNB was introduced in July 2017 and was first an Ethereum token before moving to the Binance Smart Chain (BSC), which itself was introduced in September 2020. BSC was rebranded as BNBchain after merging with the more established Binance Chain.
The "Proof of Staked Authority" system used by BNB Chain combines proofs of stake and proofs of authority. There are 21 authorized validators with the third-highest market capitalization cryptocurrency as of 2021 was Binance Coin. Users of Binance can use BNB to pay fees on its exchange.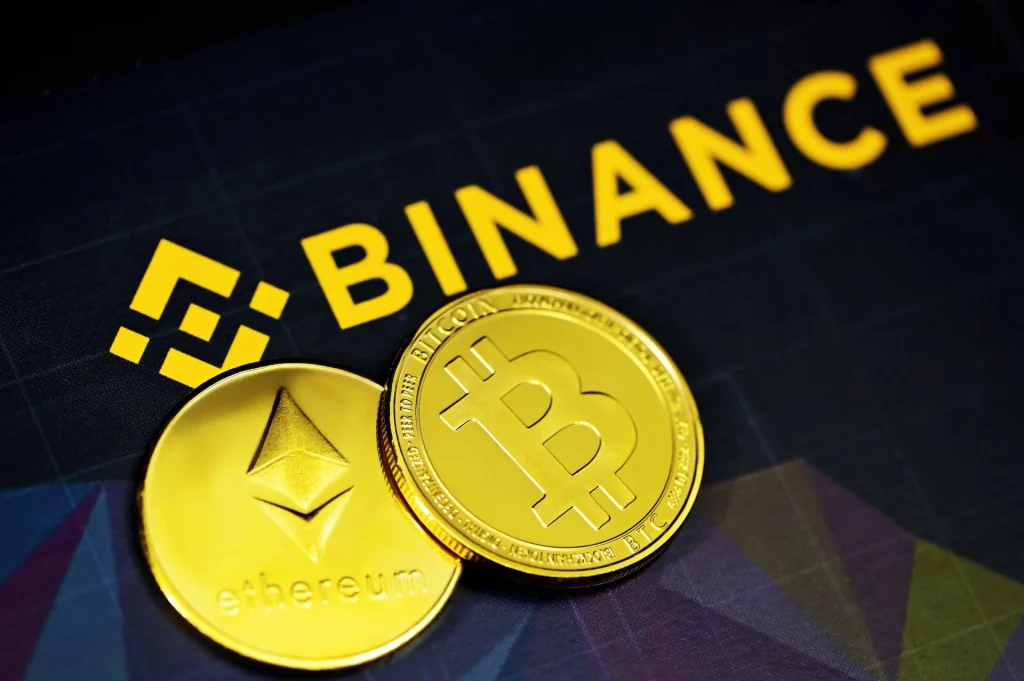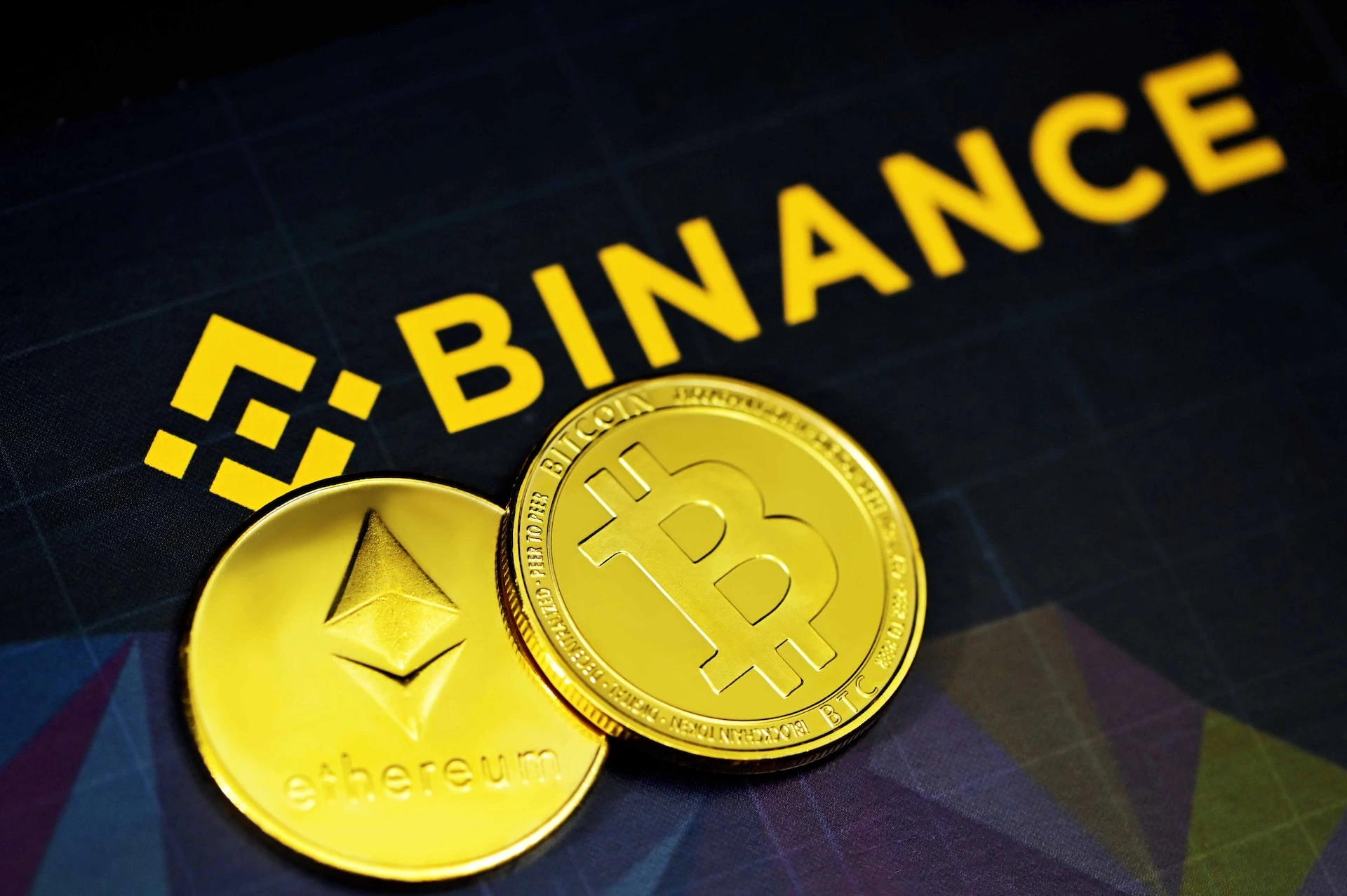 How Does the Binance Exchange Work?
The Binance exchange offers some of the lowest transaction costs among cryptocurrency exchanges and is mostly renowned for trading between cryptocurrency pairs (or crypto-to-crypto trading). Users who pay with native BNB cryptocurrency tokens receive discounts from the high liquidity platform.
Binance has tremendous processing speed with the ability to handle over 1.4 million orders per second, high standards of safety and security and a multi-tier and multi-clustered architecture. Beyond Litecoin, Bitcoin, Ethereum and its own native BNB tokens, Binance facilitates trade in more than 600 other coins.
Binance provides services similarly to other cryptocurrency exchanges but with a much more robust team of engineers and technical support than almost any other exchange can muster. These services include but are not limited to cryptocurrency trading, listing, fundraising, de-listing, and withdrawal.
A significant number of traders and players exchange and invest in different cryptocurrencies on Binance. Users must comply with all KYC standards in order to begin trading. Users can start trading after successfully creating a trading account by adding bitcoin funds to the Binance public wallet address.
Limit, market, and stop-limit orders are the three primary trading order types that the Binance exchange supports. Only the limit price established by the trader is used to fulfil limit orders. Market orders are quickly and automatically carried out at the best price on the market. Only when the price hits a predetermined level do stop-limit orders become valid.
Basically, Binance operates within the discipline of a p2p Decentralized Financial Direct Exchange (DEX) which essentially runs on DeFi or Decentralised Finance. While DEXs and their centralised equivalents differ greatly in certain respects, they are comparable in others.
Let's start by pointing out that users have access to a number of different kinds of decentralised exchanges. They all have one thing in common: orders are processed on-chain via smart contracts, and clients never give up control of their money. While cross-chain DEXs have been studied, assets on a single blockchain are the focus of the most widely used ones (such as Binance Chain or Ethereum).
Comparison Between Binance and Other Exchanges
Binance offers hundreds of currency trading alternatives to international traders, has a challenging learning curve and supports expert users. It isn't quite as simple to use as Coinbase, despite the fact that the Binance website is user-friendly and has three tiers based on trading experience. The US version of Binance is less comprehensive in terms of features, offers fewer alternatives, and has higher fees. The fees and other charges levied by Binance are totally transparent and devoid of any kind of hidden or extra costs, which are generally not disclosed by most other existing cryptocurrency exchanges.
In summary, you'll get the following with Binance:
 Advanced charting with a variety of choices for overlays and indicators.
Public API keys are available for integrating different software tools.
7 distinct Binance order types
 The choice to use Trust Wallet, a third-party digital wallet
Only 46 states in the US (except Vermont, Texas, Hawaii, and New York) can utilise Binance, yet users from over 180 nations can trade there
According to market intelligence firm Sensor Tower's statistics, the number of downloads of Binance's app in India increased to 429,000 in August 2022, the highest number this year and nearly triple that of runner-up CoinDCX. In terms of downloads in India compared to July, only Binance among the leading exchanges saw an increase.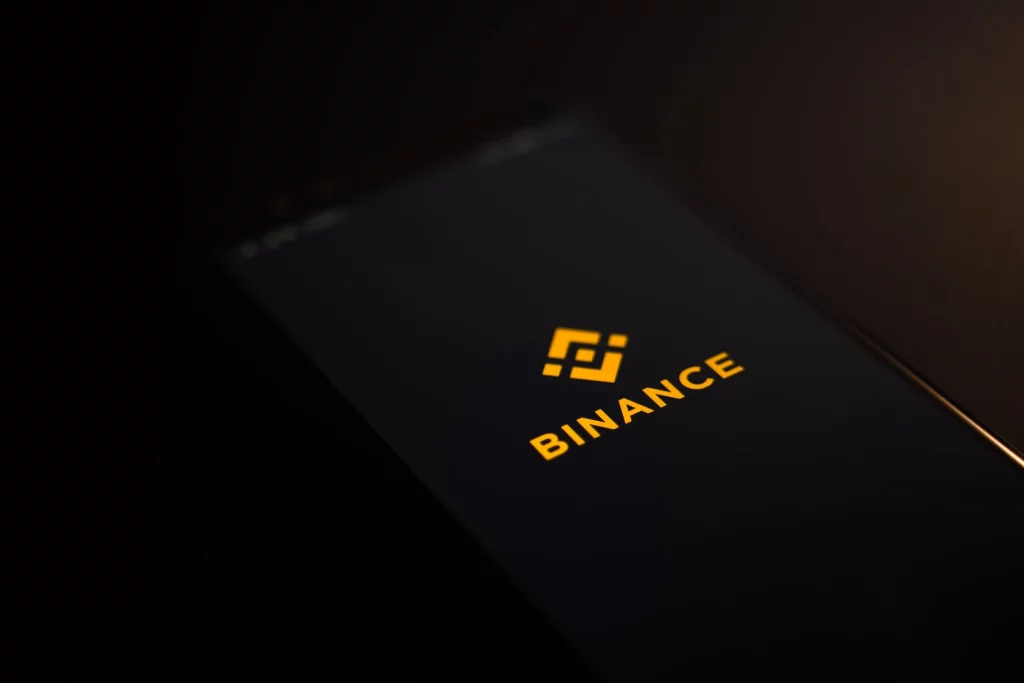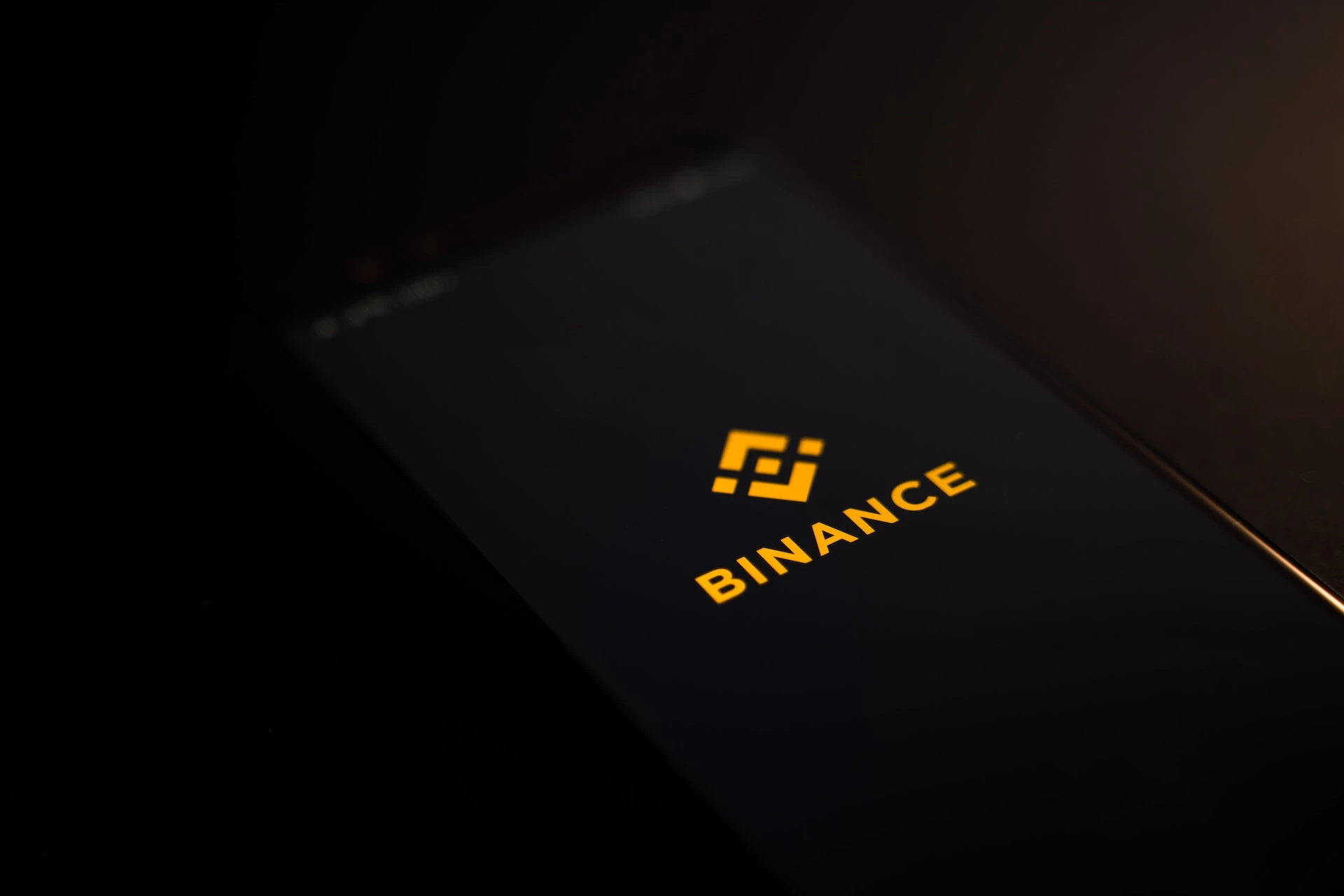 What Cryptocurrencies Does Binance Support?
Including Bitcoin (BTC), Litecoin (LTC), Ethereum (ETH), Dogecoin (DOGE), and its own token (BNB), Binance provides crypto-to-crypto trading in more than 600 digital currencies and tokens. For traders to store their digital currency, Binance offers a crypto wallet. Additionally, the exchange offers consumers supporting services so they can earn interest or conduct cryptocurrency transactions.
Binance also provides miners with programmes and traders with tools to make more well-founded investment judgments. Binance Coin, a blockchain-based cryptocurrency, is its own (BNB). As of the 5th of August 2022, Binance has added XRP, SHIB, and AVAX to the list of cryptocurrencies supported by Binance Card (UTC).
Binance provides additional tools, platforms, and services in addition to exchange-specific ones. These are a few of them:
Binance Generate is a mechanism allowing stablecoin deposits with the exchange to be staked or used to earn interest. The exchange gives investors a variety of alternatives and interest rates for these coins, depending on the coin and the tenure.
Binance With a Visa Card, customers may exchange their bitcoin for fiat money and use it to buy goods and services. Although there are no administrative costs associated with the conversion, there are third-party costs in the form of payment network costs.
To maximise and increase their earnings, miners can swap between different cryptocurrencies using the Binance Smart Pool.
Binance Labs, an incubator for blockchain initiatives run by the cryptocurrency exchange, aims to support innovative pre-ICO businesses. It supports deserving cryptocurrency project teams by offering development financing, tools for advisors, and a starting point for any required fundraising and listing campaigns.
The host of fresh and developing blockchain applications as well as API interfaces is also made available by Binance on a website called LaunchPad. 64 projects were started as of July 2022.
In July 2017, Binance held an ICO to introduce its own cryptocurrency, Binance Coin (BNB). As of July 2022, BNB's market cap was over $38.8 billion.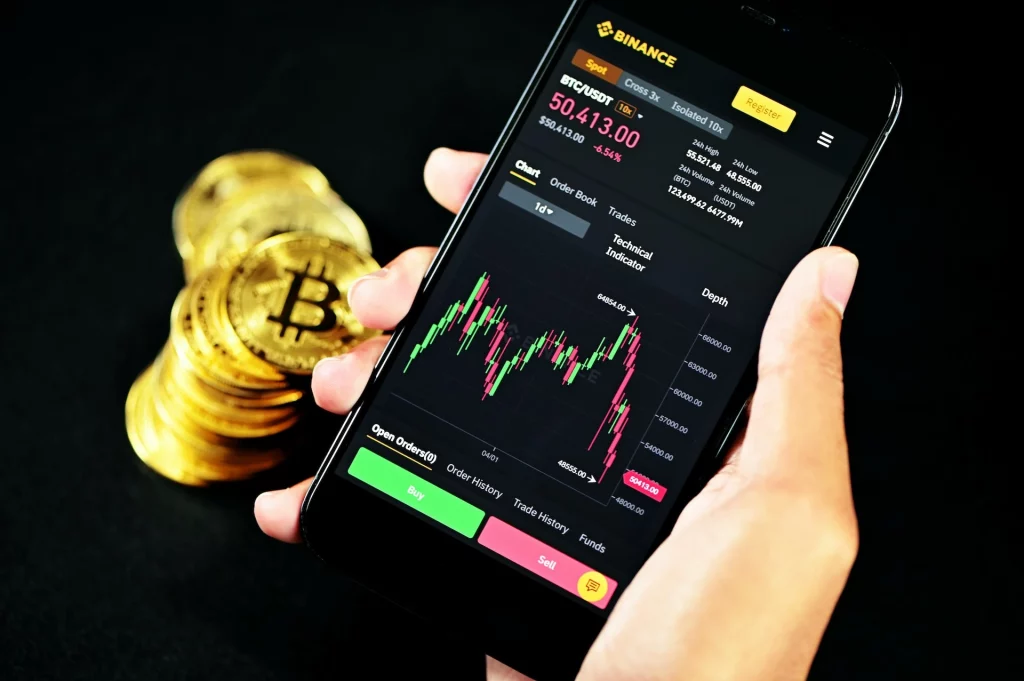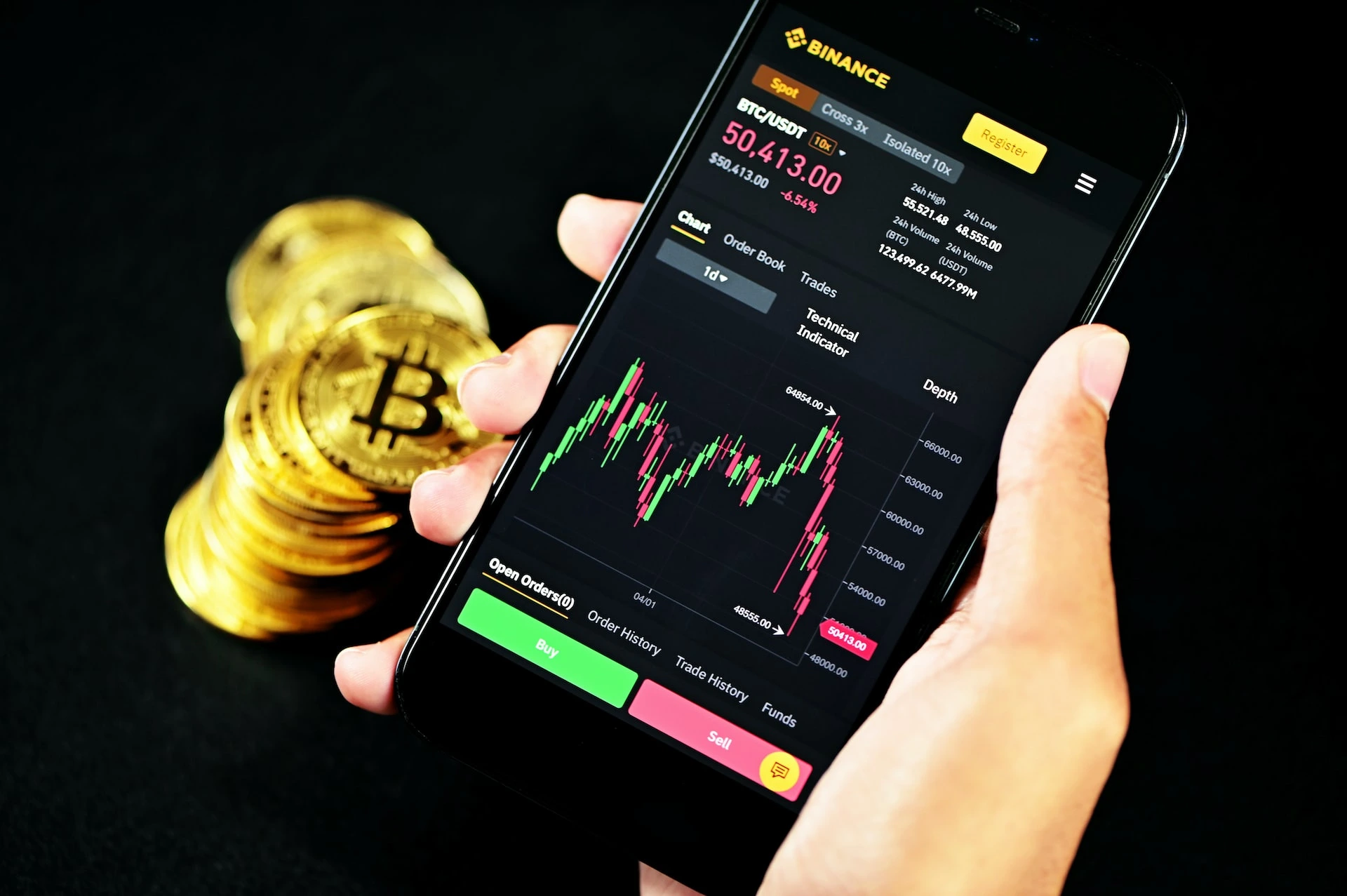 Fees and Limits
The fact that Binance has some of the lowest fees on the market for crypto exchanges makes it a favorite among traders. A brief list of some of the costs you can incur is provided below.
Purchase Fees
You can anticipate paying fees of up to 4.50% if you decide to purchase your cryptocurrency with a debit or credit card. You're better off using different payment options because of these fees. On the other hand, wire transfers have no transaction fees but are not accessible everywhere. You can avoid paying card fees by using wire transfers if your location supports them.
Deposit Fees
When using Bitcoin (BTC), Tether (USDT), and Ethereum (ETH) to deposit crypto assets on Binance, there are no fees. You must first convert your cash for cryptocurrency, and then make the deposit.
Trading Fees
Your exact fee amount will depend on how much you trade because Binance charges a 0.10% platform fee and a 0.50% fee for Instant Buy/Sell. The fee increases with the transaction's value. Having some Binance Coins in your account at all times allows your fees to be deducted from them, which might help you reduce your trading charge. When you do this, all trading fees are reduced by 25% for you.
Withdrawal Fees
The kind of cryptocurrency you are withdrawing may also result in fees. As these fees fluctuate with the state of the market, it's challenging to estimate your fee before you actually make a withdrawal. The Binance US website should be checked as it has the most recent details for each type of cryptocurrency.
However, there are ways to reduce withdrawal fees and the first step in doing so is realizing how they depend on the kind of cryptocurrency you wish to withdraw. Reducing withdrawal costs can be accomplished by simply switching the currency because some assets have greater rates than others.
As for withdrawal purposes, there exists a transparent and stable unit of measurement. The fees decline as transaction volume and BNB holdings increase. Please see the table below for specifics on the BUS-denominated withdrawal cap within 24 hours: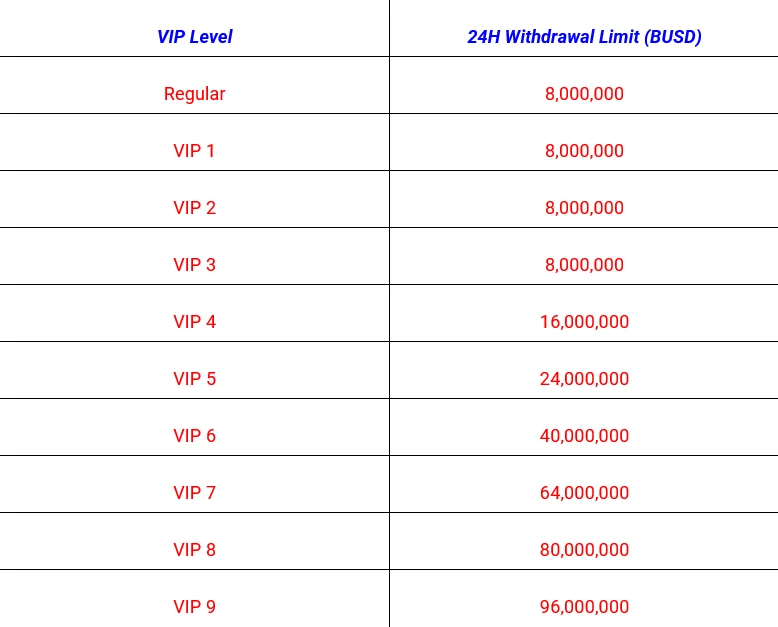 Binance Dashboard
Basic Trading Screen
Without all the technical bells and whistles that inexperienced traders may find distracting, the Binance Basic trade setup offers the retail trader a professional trading experience. The pricing chart, which occupies the entire screen (5), provides more information than the typical overview of price action. Moving averages show how the current price connects to the previous price history of the cryptocurrency pair, while candles show whether buying or selling strength predominated during a trading period. You can change the time period and various moving average parameters.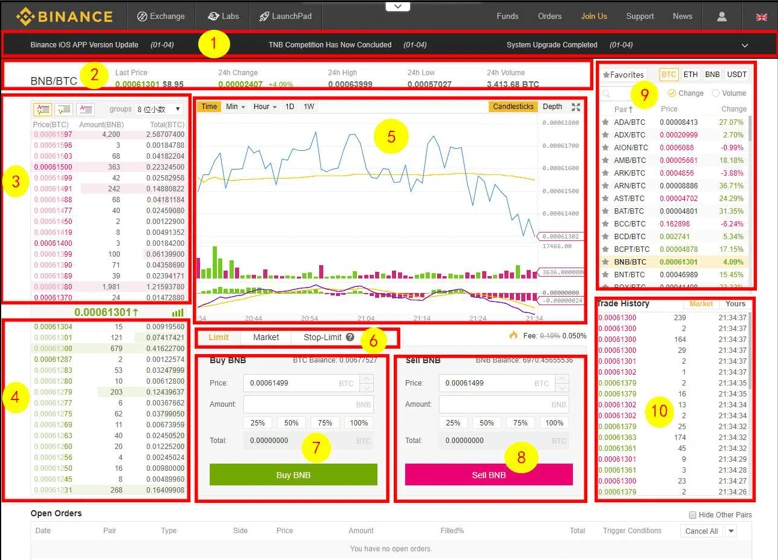 Clicking the bid and asking prices in the order book will allow you to execute trades (3/4). It is possible to manually enter the trade purchase or sell order price in addition to having it filled automatically (7/8). The amount to trade is then entered. An updated trade count is shown in the right-top (9). For the most recent price and volume information, use the list of alternative coin pairs below (10).
Advanced Trading Screen
The varied colour schemes used by Basic and Advanced trade setups on Binance are frequently used by reviewers to make inaccurate distinctions between them. White screens are frequently used to represent the Basic screen. The night mode symbol is located in the top right corner of the screen, and Basic traders can also access this futuristic black screen by doing nothing more than clicking on it.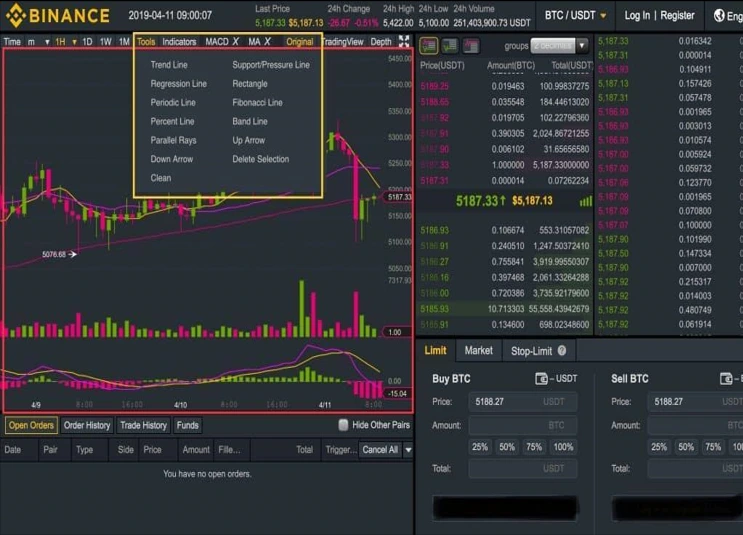 Let's focus on the tools experienced traders can utilize when they trade on Binance. Use of the advanced trading features requires a price chart that fills up half of a page. The advanced screen offers a comprehensive selection of technical analysis tools and trading indicators, including RSIs, advanced moving averages, stochastics, and oscillators (DeMark, Fibonacci, Woodie, and more).
How to Buy Cryptocurrency in Binance: A Step-by-step Guide
Binance is well-known for its trading experience but is it also open to retail traders? How simple is it to buy coins on this platform? Let's find out.
Step 1: Creating an account
First, register for a Binance account. Put your email and password in the Register screen. If you were recommended to Binance by a friend, don't forget to fill out a Referral ID. You're registered after you click the verification link supplied to your email address.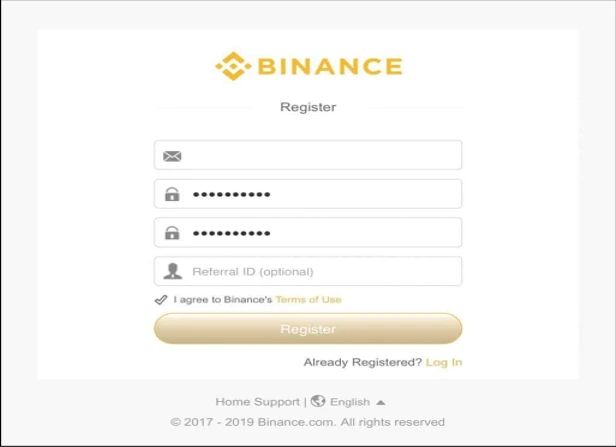 Step 2: Confirming your identity
Proceed with ID verification if you want to withdraw more than 100 BTC (or around USD 500,000) per day. If your withdrawal is less than 2 BTC, or about USD 10,000, move on to Step 3 to fund your account.
Post a copy of your passport. The second option, submitting your national ID together with a selfie and a note, is advised. Facial recognition can be used to verify your identity in the event of an account lockout or a hacking attempt.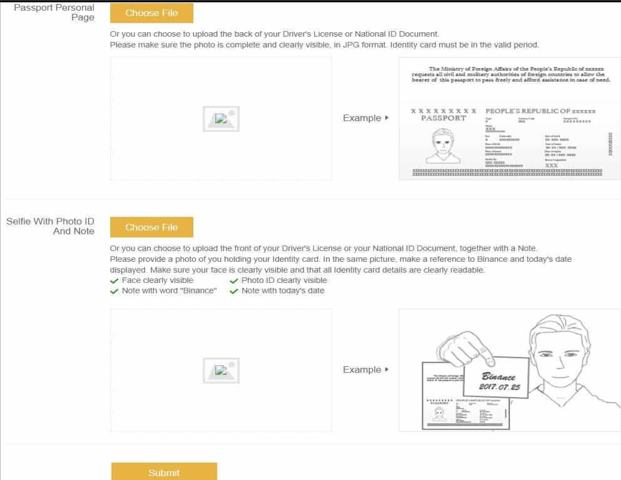 Step 3: Funding your account
To finance your account on Binance, you have two choices. You can deposit any coin into your account, so pick one. It will then display the deposit address where you should send your coins. Alternatively, purchase ETH or BTC using a credit card.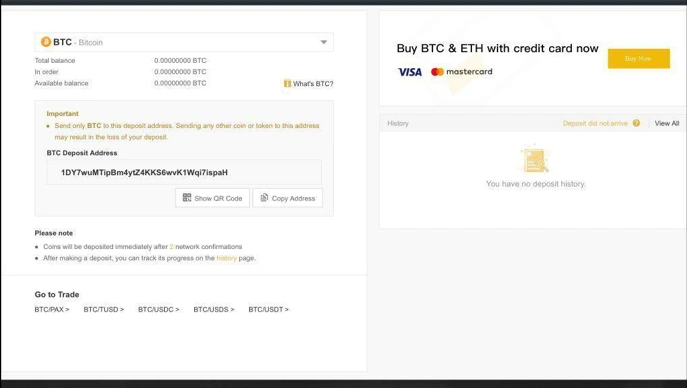 Step 4: Selecting the Advanced or Basic trade setup
Select Basic under Exchange from the menu at the top of the screen. Choose the coin you want to exchange from the list in the middle of the screen by clicking on it instead. It then opens to the main trade page.
Step 5(A): Basic trade setup
The pair traded displays in the upper left corner of the screen. A list of buy and sell bids is displayed below it. When you select a price to buy or sell at, the order form will immediately be filled out (as shown below). You can also complete the trade order form (limit or stop-limit order, market) manually (as shown previously).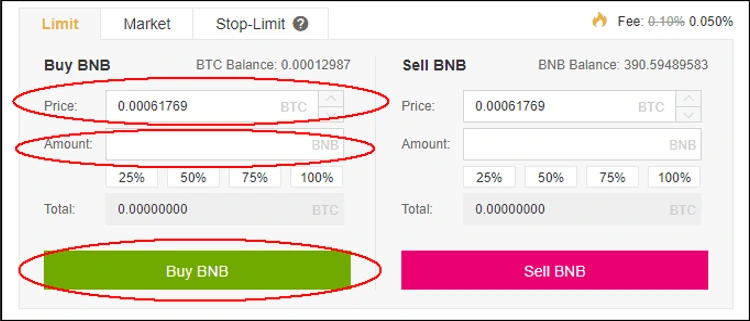 Step 5(B): Advanced trade setup
The price chart fills the majority of the Advanced screen. This makes it possible for you to utilise several technical tools and indicators (such as trend lines, Fibonacci, RSI, moving averages etc.)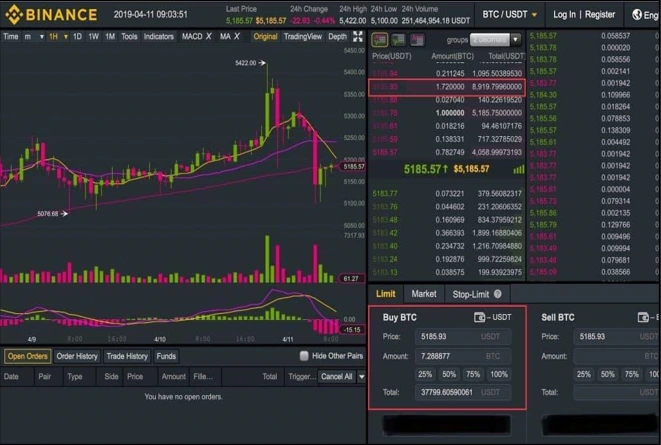 It is the same procedure to place the order. The first column on the right side of the page, labelled "Order Book," is the order list. Its trade history is beside it. This trade order form is provided below.
Step 6: Withdrawing your funds
To withdraw money from Binance, follow these steps. Click on Withdrawal, which is located under Funds at the top of the screen. Select the coins you wish to withdraw, then input the wallet address. Click "Submit" after entering the desired withdrawal amount. A two-factor Google authentication code must be entered when requested. Select the email's confirmation link. We'll confirm the withdrawal. According to their website, they cannot promise immediate withdrawals and withdrawals can take up to 12 hours.
Is Binance Regulated?
The exchange has more sophisticated security procedures than almost any of its competitors but it is still mostly unregulated given the nascent state of the global regulatory regime. Due to regulatory concerns, it was prohibited in the US in 2019. In response, a different exchange was created under the name Binance.US, registered with the US Financial Crimes Enforcement Network to adhere to all relevant US regulations. Seven US states do not allow it, though. This being said, we are seeing the a flourishing in crypto-friendly regulation in jurisdictions such as the European Union and the Arab Gulf so it seems that the future is bright for Binance.
Is Binance Safe?
Binance provides its users with hot wallet storage options as a platform for bitcoin trade. However, it's comparatively safe compared to other exchanges. This being said, we always recommend using a cold storage whenever possible for maximum safety.
Here are some additional details that we came to know about the platform.
Binance has ensured that the platform has the greatest cybersecurity measures after witnessing two serious hacking attempts in 2018 and 2019.
To protect its platform and deliver alerts in the event of a breach, it uses cutting-edge security methods. With Google Authenticator 2FA, users also have the option to safeguard their money.
The most recent technologies are utilised to preserve the integrity of each account and transaction. These technologies include artificial intelligence (AI) tools for facial and identity identification as well as big data analytics tools that keep an eye on every transaction on the exchange for any irregular behavior.
Investigations using cyber forensics to identify the source of each attempt at a platform crime.
Is the Binance Wallet Safe?
Due to its security features, the Binance Trust Wallet has grown to be among the most dependable wallets. Since TrustWallet was acquired by Binance in 2018, it has developed into one of the most comprehensive cryptocurrency wallets on the market. It has been developed into multiple currencies and features by Trust's Viktor Radchenko, a veteran security expert with regards to the traditional banking system.
Moreover, in 2021, the US Department of Justice and Internal Revenue Service began looking into Binance on the basis of allegations of money laundering and tax evasion. The Financial Conduct Authority of the UK ordered Binance to stop all regulated operations there as of June 2021. However, these just seem to be allegations which are treated as suspicious activities and no hard evidence has been found till date that proves Binance is not safe.
Does Binance Have an App?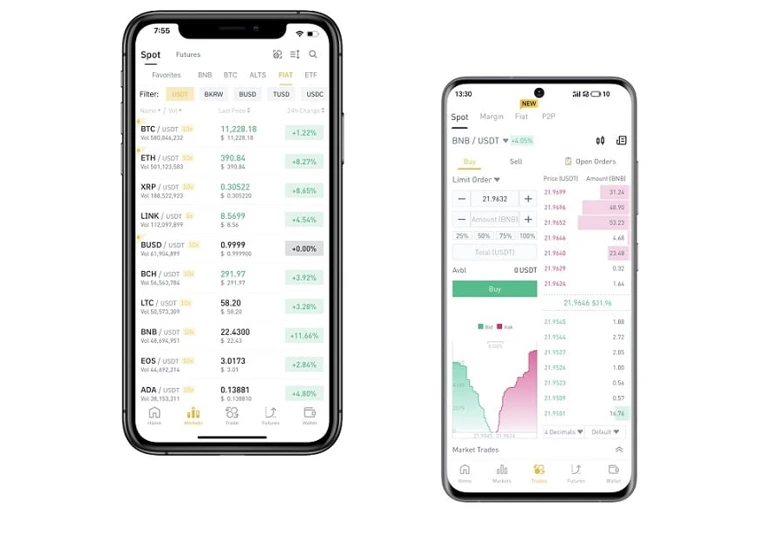 Binance provides two different modes in its mobile app, lite mode and pro mode. Users of the Binance Lite trading setup do not need to sacrifice any functionality while using the Binance app. Deposit whatever coins you want into your account by tapping Funds. Select the coin you wish to purchase or sell by tapping Markets once you're prepared to trade. The candlestick price chart and trend lines appear as expected. Choose a time period, and the high and low values are represented by arrows. To analyze the level of purchase and sell orders, go to the in-depth view. To place your purchase, click Buy or Sell. Lastly, do not forget to check Accounts and Referrals to verify if the people you referred are reputable traders on Binance.
Binance has apps for both Android and iOS. You can find them in the download section at their official website. Scanning the QR-code or following the link to download in Safari on IOS will allow you access to the app. Then click Install. Once installed, navigate to Settings, select the Binance app, and then select "Trust." There you are, you're done!
Does Binance Provide Trustworthy Customer Service?
Binance provides 24/7 customer assistance and has different channels in place for service.
Email assistance – Binance maintains a comprehensive FAQ area at Support.binance.com. The topics vary from depositing cryptocurrencies and making your first transaction to launching a token on Binance Launchpad. If you have further concerns, you can directly email Binance through their "Submit a request" option.
Binance Academy – This is where Binancians may learn in-depth about investing, trading, risk management, security, and other topics. Wanna know more about deposits, withdrawing, or exchanging fiat currencies? Or about the Blockchain consensus processes that handle your bitcoin transactions, new blockchains and adding additional currencies/coins to your wallet? Binance lessons cover everything you need to know and more.
Social platforms – Join Binance's extensive social media networks Medium, Telegram, Instagram, Twitter, Facebook, Steemit, Weibo, and Reddit and you may get solutions for any of your queries.
Why We Recommend Binance
Individuals who are accustomed to more conventional platforms for investing should be aware that cryptocurrency frequently comes with various fee structures, limited customer support alternatives and a larger role expected from the investor themselves in terms of security. Binance is recommended since it provides a one-stop destination for all of your crypto necessities. It is an exchange platform that allows you to trade at least 100 digital assets. It is available to users in practically every country on the planet.
It is a popular target for bad actors because it is one of the major crypto platforms in terms of the trading volume. However, since its beginning, it has only logged one successful hacking attempt. Binance vowed to repay any losses to impacted users in reaction to the incident. This greatly boosts consumer trust in the platform and hence justifies legitimate endorsement.
Binance University Course on Blockchain and Cryptocurrency
The first Binance University course is a primer on blockchain and cryptocurrency. Participants in this course will view six videos, complete a quiz, and be awarded NFT certificates upon successful completion. Binance's education initiative includes programs like Learn and Earn, university outreach, and multimedia content.
Conclusion
Binance boasts one of the lowest trading fees in the crypto exchanges market, a wide range of digital assets to trade, a multitude of trading possibilities for both novices and specialists, and an easy-to-use interface. For these reasons, it remains a favourite among many cryptocurrency users.
So what are you waiting for? Open your trading account with Binance today and discover endless income-generating possibilities.
Crypto products and NFTs are unregulated and can be highly risky. There may be no regulatory recourse for any loss from such transactions.