A Brief Overview of Crypto Wallets
If you have considered buying tokens or getting into the crypto space and have done your research, "crypto wallet" shouldn't be a new term. One quite literally can't even invest or buy crypto without needing a crypto wallet as a store or safe for said assets. This being said, if you are new to crypto investing, you may have questions regarding crypto wallets. What exactly is the function of a crypto wallet, and how does it work? Are there types of crypto wallets, and which is the best to use?
You are in the right place as we will be going over similar questions in this guide and hopefully, by the end of it, you'll know all about how to store and protect your well-earned cryptocurrencies both online and offline. Before we head into all these topics, we invite you to take the time to review our list of the top crypto wallets for September 2023.
Our Top Crypto Wallets for September 2023
The crypto wallets listed below have above-average reviews, and past users consider them reliable.
● Coinbase Wallet
● Metamask
● Trustwallet
● Binance
● Wazirx
● Ledger
● Exodos
● Zebpay
● BuyUcoin
● Guarda wallet
The following wallets above are considered some of the best for Indian crypto users.
Each of the wallets above supports more than 100 cryptocurrencies, including Bitcoin, Ethereum, and others.
Coinbase, Metamask, and Trustwallet have user-friendly interfaces, and some offer options to secure your wallet keys to the cloud.
What is a Crypto Wallet
Crypto wallets have been one of the consistent pillars of cryptocurrency since the creation of Bitcoin.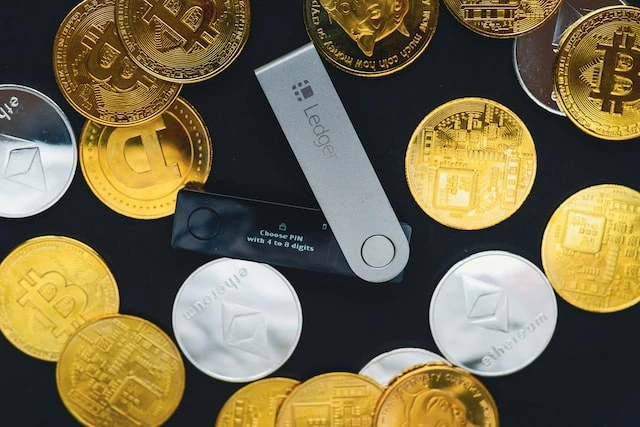 In the simplest explanation, a crypto wallet is a program or software you need to store and prove you own a particular crypto address.
Apart from storage, crypto wallets are essential for the transfer of cryptocurrencies. While most mobile and desktop crypto wallets are free of charge, hardware wallets can range from $80 to $500 depending on the brand and additional features such as multi-signature compatibility, supported coins, and operating system. It is recommended to compare prices of various brands before deciding which one to purchase.
How Do Crypto Wallets Protect an Investor's Assets
Be it a Bitcoin wallet or a general crypto wallet, they use private and public keys to send, receive, and protect funds. To send or receive money with a crypto wallet, you need to use your public keys, otherwise known as wallet addresses. The private keys act specifically as what protects an investor's money from being hacked and used.
With your private key, you can access your wallet and send or receive cryptocurrencies. It does not matter what the best Bitcoin wallet in India is. If you lose access to your private key, you have probably lost all the funds in your wallet. As you can imagine, this is a horrible thing to experience and it would therefore be very wise of you to do anything it takes to make sure you remember your private key by any means necessary.
Its also important to note that someone else gaining access to your private keys is a totally different recipe for disaster. So make sure you've kept any physical or digital notes with your private key on them somewhere very safe and exceedingly private.
"Not your keys, not your coin" is an excellent way to describe this scenario.
Different Types of Crypto Wallets
Hot and cold wallets are the two major crypto wallets; each has pros and cons.
Hot wallets are at the forefront of crypto wallets as they are one of the top Bitcoin wallets and are mainly defined by being constantly in contact with the internet, normally by being digital in nature to begin with.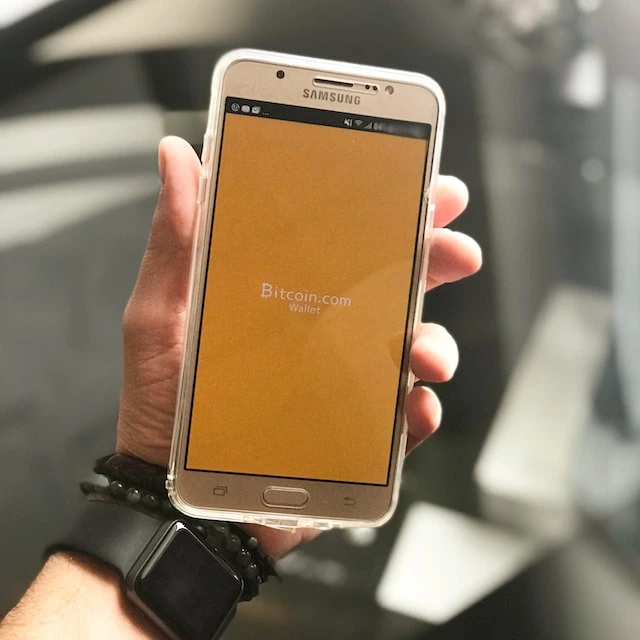 Hot Wallets usually come in mobile versions, enabling easy accessibility; this makes it a good option for newbies.
On the other hand, cold wallets are basically the opposite of hot wallets. They are physical and normally resemble your average USB stick. While less convenient and mobile compared to their hot counterparts, cold wallets are one of the safest ways to store crypto and are among the best Bitcoin wallets as they are mainly defined by the fact that they are offline and are not passively interfaced with the internet.
Apart from hot and cold wallets, there is another classification of wallets. Custodial and non-custodial wallets.
Custodial wallets are wallets that a third party handles. This means for a custodial wallet, a crypto exchange might be the one handling your private keys.
For non-custodial wallets are wallets the users have complete control of; no third party has access. We recommend that you do not leave huge amounts of cryptocurrencies in a custodial wallet, as it might be risky.
Hot Wallets
A hot wallet is a type of wallet that stores crypto online, and they are easily accessible for both mobile and desktop users.
Top 5 Hot Wallets
● Metamask
● Trustwallet
● Coinbase Wallet
● Binance
● Wazirx
Metamask
Metamask is one of the best crypto wallets, it supports ERC-20 tokens, BEP-20 tokens, and many others.
Trustwallet
Trustwallet is an open-source wallet that supports ERC-20, ERC223, and many other tokens. It's considered a top crypto wallet India and other countries.
Coinbase Wallet
Coinbase Wallet is seen as one of the best Bitcoin wallets, and was created for ERC-20 tokens. But has started supporting other cryptocurrencies like Bitcoin.
Binance Wallet
Binance wallet supports Ethereum-based cryptocurrencies as well as its traditional BEP-20 cryptocurrencies.
Wazirx
Wazirx is a crypto wallet that supports Bitcoin, Ethereum, and other cryptocurrencies. It offers diverse payment options such as UPL, IMPS, and bank transfers.
Cold Wallets
When a Bitcoin wallet is referred to as a cold wallet, it simply means that the wallet operates in an offline mode.
Top 5 Cold Wallets
● Ledger Nano X
● Trezor Model T
● KeepKey
● Ledger Nano S
● Ellipal Titan
Ledger Nano X
Ledger Nano X supports over 5,000 cryptocurrencies, and we recommend it as one of the top Bitcoin cold wallets.
Trezor Model T
Trezor Model T supports more than 1800 coins, and the wallet is CE and ROHS-certified.
KeepKey
KeepKey is a cold wallet that supports around 40+ cryptocurrencies which may seem like a drawback.
Ledger Nano S
The certification level of Ledger Nano S is CC and EAL5+, and it supports more than 1,800 cryptocurrencies.
Ellipal Titan
Ellipal Titan supports over 10,000 cryptocurrencies, and the hardware wallet is used with the Ellipal mobile software.
Bitcoin Wallet
A Bitcoin wallet is a crypto wallet used to store, send and receive Bitcoin.
It can come in the form of a hot or cold wallet; some examples of the best Bitcoin wallet in India are Trezor, Ledger, and Exodus.
Top 5 Bitcoin Wallets
● Ledger
● Exodus
● Electrum
● Trezor
● Unocoin
Ledger
Ledger offers USB-B and USB-C compatibility and allows pin code security, making it one of the top Bitcoin wallets.
Exodus
Exodus is a hot wallet explicitly created to store Bitcoin, although it supports other cryptocurrencies.
Electrum
Electrum makes the list of best Bitcoin wallets because a user can sync it with other hardware wallets.
Trezor
Trezor offers a personal 12 to 24-word private key, and it also comes with a password manager for maximum security.
Unocoin
One of the reasons why Unocoin makes the list of best "Bitcoin wallet for India" is that it offers a systematic Bitcoin buying option.
NFT Wallets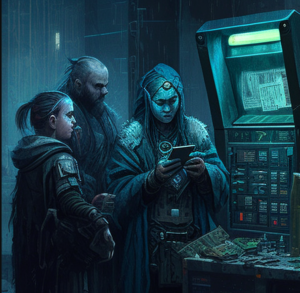 An NFT wallet is a crypto wallet that allows users to buy and sell non-fungible tokens.
To use an NFT wallet, you add Ethereum or any other supported cryptocurrency to the wallet. Once you have the supported crypto, you now sync your wallet with an NFT marketplace and then make a purchase.
The NFT industry is booming, with many NFT projects making more sales. With the increasing demand for NFTs, there is also an increasing rate of hackers accessing NFT Wallets.
So you must make use of a secured wallet while investing in NFTs.
Top 5 NFT Wallets
● Coinbase Wallet
● Trustwallet
● Metamask
● Zengo
● Binance
Coinbase Wallet
Coinbase wallet provides excellent security with two-factor authentication.
Trustwallet
Trustwallet runs on an open-source framework, offering users rate options to buy NFTs.
Metamask
Apart from being one of the top crypto wallets, Metamask allows NFT investors to make seamless transactions while buying and selling NFTs.
Zengo Wallet
Zengo wallet is a Web3 wallet that offers a 3-factor authentication which provides maximum security.
Binance Wallet
Binance Wallet allows NFT enthusiasts a seamless integration into an NFT marketplace.
Step By Step Tutorial on Setting Up a Crypto Wallet
Using Metamask, this is a guide on how to set up your crypto wallet, even if you have not used it before.
● Go to Google Web Store.
● Search for Metamask.
● Add the extension.
● Open it.
● Click on Get Started.
● Select Agree.
● Click on Create New Wallet.
● Create a password.
● Click on next.
● You can reveal the private keys or not.
● Your wallet is ready.
Choosing the Right Crypto Wallet for You
Security
A top Bitcoin wallet or crypto wallet should be secure enough to resist hackers' efforts.
Reputation
Even if a wallet claims to be the best Bitcoin wallet in India, always check its reputation through review sites.
Fee
Go for crypto wallets that do not charge a huge fee when processing a transaction.
Access to keys
Depending on what you want, you can choose a custodial or a non-custodial wallet.
Back-Up Features
A good wallet should offer the option of backing up your private keys in case you forget them.
Vetting Our Recommended Wallets
We use all the wallets we listed above before recommending them to our readers.
We also take feedback and opinions from our readers; this helps us verify every claim before recommending any wallet.
Why it Is Important to Read Reviews on Expert Sites
It is essential for someone interested in investing in crypto to make use of review sites such as ours. Through the reviews you will get from review sites, you will be able to know if it is safe to invest in a wallet.
Investing Responsibly
Even if you are using the best Bitcoin wallet in India, make sure you invest what you can afford to lose.
Moreover, having a considerable amount of cryptocurrencies in one wallet can be risky as it can be hacked, or you can lose your private keys. If you have a cold wallet, you can also run the risk of physically displacing it or it otherwise being destroyed before the crypto could be received.
Latest Updates
Phantom, a self-custodial wallet, now supports simultaneous use of Ethereum and Polygon networks on its mobile app and browser wallets. The wallet's multi-chain feature allows users to access decentralized apps (dApps) on Web3 networks such as Magic Eden, Uniswap, and OpenSea. The new functionality simplifies managing multiple accounts and assets across blockchains and eliminates the need to switch between wallets. Phantom CEO Brandon Millman said the wallet is positioned as the premier choice for users in the growing multichain crypto space. The wallet was launched in March 2021 and has since raised $109 million in funding.
Conclusion
The following gives you insight into the best Bitcoin wallets and general crypto wallets. You also get to know the different and best Bitcoin wallets in India.
Secure management of digital assets is essential in today's ever-evolving cryptocurrency landscape. To ensure the maximum safety of one's portfolio, multi-signature wallets have emerged as the latest innovation in the crypto wallet space. Apart from these, there already exists a cohort of hot and cold wallets. With the rise of DeFi and the booming cryptocurrency market, choosing the right wallet has become an integral part of any investment strategy.
Main Takeaways
● The primary function of a crypto wallet is to store cryptocurrencies.
● Cold and hot wallets and the two main types of wallets.
● Examples of hot wallets are Coinbase and Binance.
● Examples of cold wallets are Trezor and Ledger.
● There are specific wallets for Bitcoin /NFTs.
Crypto products and NFTs are unregulated and can be highly risky. There may be no regulatory recourse for any loss from such transactions.