There is a chance that you are already familiar with Ethereum because it is used in the creation of most of the non-fungible tokens (NFTs) on the market as well as the driving force behind most of the leading dapps and DeFi protocols in existence. With this in mind, the second most popular cryptocurrency may have caught your eye and you'd like to get involved in this exciting new enterprise.
Ethereum has been around for a much longer time than other less-known cryptocurrencies (barring the reigning king of Blue-chip Crypto, Bitcoin.) This has given the project a degree of stability and technical expertise that is far greater than any of the altcoins. This has also inevitably led most veteran investors and even some institutional funds recommending that beginners stick with it.
In other words, if you decide cryptocurrency should be part of your portfolio, Ethereum might be a cornerstone of your investments. Listed below is a comprehensive guide on how to buy Ethereum with a debit card as well as the options that you have in this regard.
Where to Buy Ethereum in March 2023
Featured Exchange: CEX.IO
CEX.IO is registered with the Financial Conduct Authority (FCA) in the United Kingdom and is therefore subject to the same regulations as banks and other financial institutions in the country. The platform is also compliant with the Payment Card Industry Data Security Standard (PCI DSS), which ensures that user data is protected at all times. On the cryptocurrency exchange CEX.IO, consumers can use a debit card to purchase Ethereum. It has been in operation since 2013 and is one of the most widely used exchanges. Several payment options are available on CEX.IO, including Visa, Mastercard, and American Express. Users can purchase Ethereum quickly and easily on the exchange thanks to its user-friendly design.


How to Buy Ethereum with a Debit Card in India and Abroad
You can buy Ethereum with a debit card much more easily than you could imagine. With the advent of the exchange platform, it has become even easier.
Buying Ethereum in India with a Debit card can be done in the following way. The steps are as follows:
Choose a card: When buying Ethereum, choose the Debit card as the easiest payment method.
Choosing a broker: Make Ethereum purchases easier by picking a broker that makes it easy to do so.
Account creation: Register with your chosen exchange platform.
Adding funds to the platform: Link your card and add the funds to get started trading.
Ethereum trading and searching: Start searching for Ethereum and trading.
Choose the Right Card.
Getting started with trading. To conduct your trading on the exchange, you must first choose a Debit card that has been adequately funded.
Choose a Cryptocurrency Exchange
Following your choice in debit card, using the best crypto trading platforms makes purchasing Ethereum easy.
Unlike other products and services, Ether can't be purchased directly through banks. Debit cards can only be used to buy Ethereum through cryptocurrency trading platforms.
Many crypto exchanges offer ether, thanks to Ethereum's popularity. However, users should stick to more reputable exchanges, commonly known as Libertex, CEX.IO, Binance, or Paxful.
Creating an Account
It is possible to sign up for the exchange platform via the website or the mobile application. Sign up with your email address and create a password. To open your account, verify your email. Opening an account may take a long time, depending on the exchange, which is why choosing an exchange is one of the more critical aspects of your investment journey into cryptocurrency.
Depositing Funds with Your Card
You will be asked to enter your personal information to verify that you are authentic and that your payment method, namely your Debit card, is in order through KYC after successfully logging in. As Ethereum will be purchased with a Debit card, so be sure to link the aforementioned card to it and ensure that it is funded and not expired.
Searching for Ethereum and Trading
Once the steps above are finalised, search for the Ethereum token in the dashboard and complete your purchase. Your transaction should then be complete and your Ethereum show up in your balance.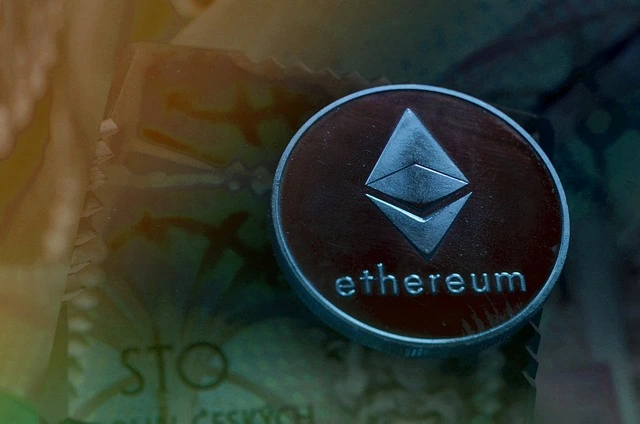 ​​KYC and Verification
If you buy Ethereum with a debit card without verification, you risk your portfolio and investments. Global money laundering is a significant problem with international task forces dedicated to tackling it. In addition to the benefits of cheaper and faster international transactions, cryptocurrencies can pose a significant risk of enabling money laundering and terrorist funding, especially within the crypto sector itself.
AML legislation is being implemented by regulatory bodies to prevent money laundering. It is possible to prevent money laundering using cryptocurrency exchanges and custodial services.
The KYC processes must be foolproof to identify and verify users in a robust AML program. As a result of the effort, authorities hope to eradicate suspicious crypto activity.
Refrain from falling into the trap of any broker who allows you to purchase Ethereum with a Debit card without verifying your identity. It is always a good idea to seek out a verified platform.
Buy Ethereum with a Debit Card on Binance
Are you familiar with the terms and conditions associated with your Debit card? Now, let's examine how you can purchase Ethereum on Binance using a Debit card.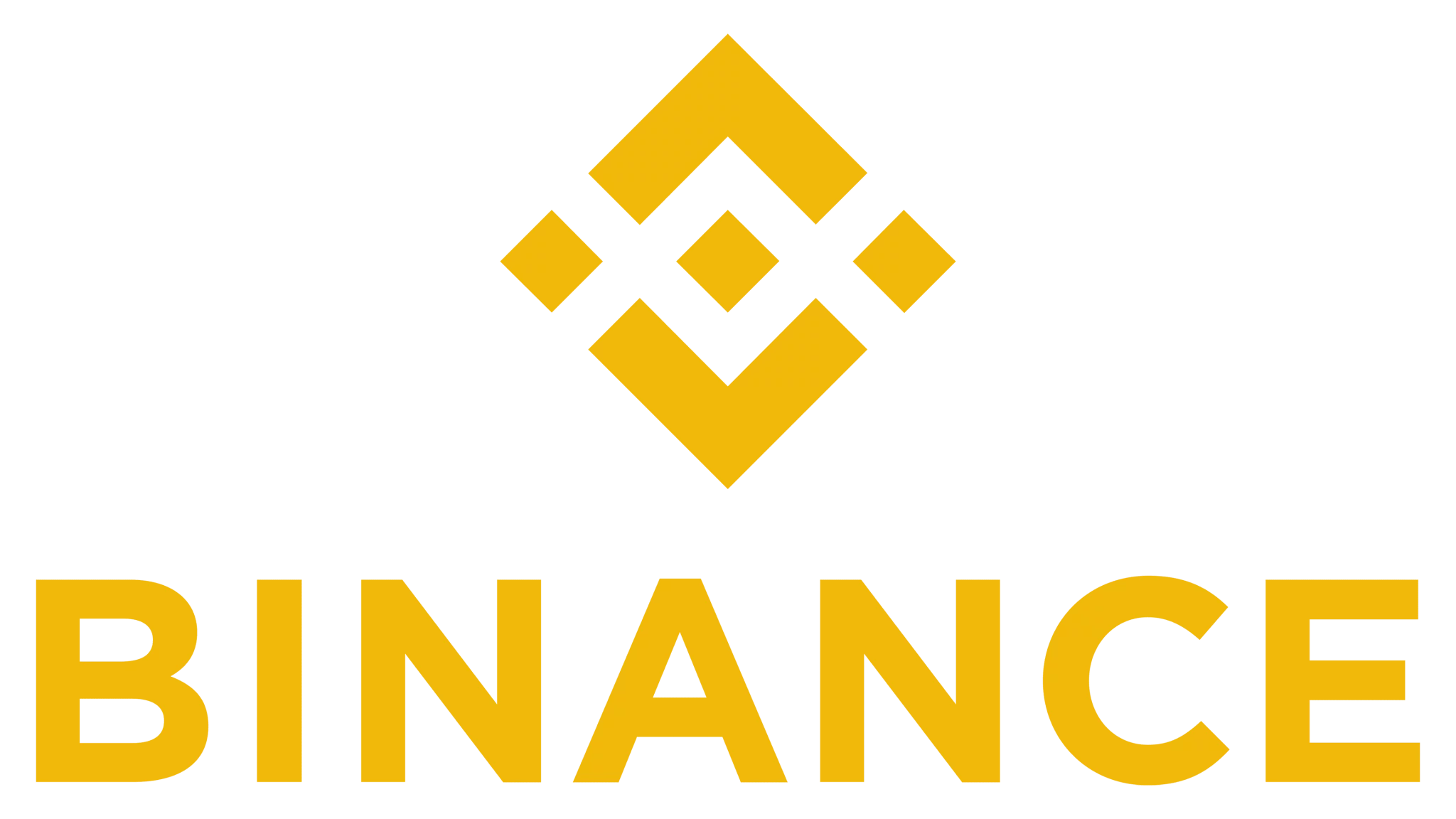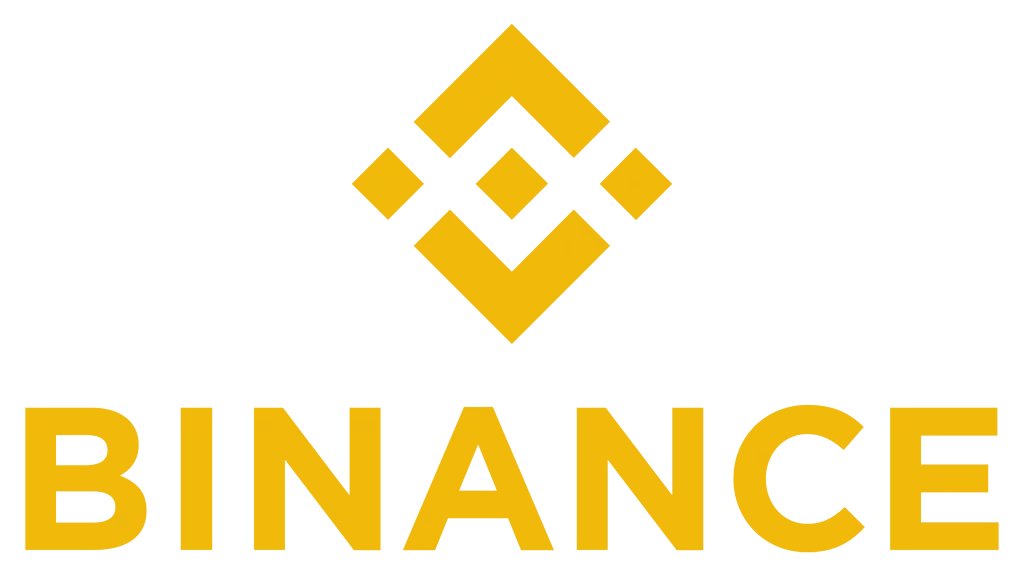 Step 1. To begin, you must sign into your Binance account, click the [Buy Crypto] button and then select the [Credit/Debit Card] option.
Step 2. Input the amount in fiat that you would like to purchase using the fiat currency you selected. The platform will then display your total ETH purchase amount.
Step 3. Once you've clicked [Add new card], you'll need to enter your Debit card information. Using your Debit card for payment is the only option.
Step 4. Then click [Add Card] and enter your billing information.
Step 5. Confirm your order and ensure that your payment information is accurate.
Step 6. A Transaction Page with an OTP will appear on your bank's website. To ensure that your payment has been verified, you should follow the instructions on the screen.
Buy Ethereum with a Debit Card on Libertex
Libertex requires you to sign in before you can start trading. First set up an account, which is very similar to what you would have experienced with Binance. If you already have an account, feel free to log in and take the following steps;

The Buy / Sell option is located at the top of the page.
The Buy panel allows you to select an asset for purchase.
Enter the amount you want to buy in your local currency or cryptocurrency using your local currency or cryptocurrency.
Choose the payment method, such as a Debit card
Once you have reviewed the details, click Buy to proceed.
Buy Ethereum with a Debit Card on Paxful
Millions of people can gain financial inclusion through Paxful.
As a leading platform for buying Ethereum with a Debit card, Paxful allows users to do so directly from other users without having to pass through a bank or another intermediary.


Paxful makes it easy to buy Ethereum with a Debit card:
Register an account – Sign up for a Paxful account. When you sign up, you will get a free digital wallet through which you will be able to securely store your Ethereum and prevent people from stealing it.
Choose payment mode– When you click Search for Offers, you will be offered a choice of Debit cards to pay with, where you can enter the amount to be spent in any currency of your choosing as well as the currency of your choice.
Start trading – The trade will begin after entering the amount you wish to spend, which follows the seller's specifications.
Receive ETH – Once you have sent the payment and marked the trade paid, give the seller a few minutes to verify the trade. As soon as the ETH has been transferred, you will receive it directly into your Paxful wallet.
Benefits and Drawbacks of Using a Debit Card to Buy Ethereum
While buying Ethereum with a Debit card has some advantages, it also has drawbacks. Should you be considering using a Debit card for your purchase, you should weigh its pros and cons.
Automated Ethereum Trading with ETH Bots
Automated Ethereum trading is a popular way to conduct transactions in the world of cryptocurrency. By using blockchain technology and software that operates as APIs, users can trade Ethereum without the need for manual intervention.
Getting started with automated Ethereum trading involves selecting a reliable platform and signing up for an account. There are various strategies available to users, which can be selected based on their preferences and the number of trades they wish to execute. It is important to note that customising these strategies without adequate knowledge can lead to increased risks and losses, so it is best to leave this to professionals.
It is critical to choose a reputable platform when trading Ethereum automatically, particularly as there are no regulations surrounding digital assets in India. Reading user reviews can be beneficial in identifying any red flags and patterns, and it is important to choose a platform with advanced security and privacy features.
Beginners should compare the pricing plans of different platforms and opt for a basic plan that includes all the essential tools. Once they have grasped the basics, they can progress to more advanced bots to earn higher profits.
One such bot is the Ethereum Code, which is designed for market-predictive trades in Ethereum. Developed by Wall Street insiders, this bot offers retail investors the same tools that professional hedge fund management companies use to generate millions for their clients.
Overall, automated Ethereum trading can be a profitable venture, but it is crucial to select a reliable platform and start with a basic plan before moving on to more advanced bots.
The following crypto bots all offer Ethereum as part of their portfolio and have been thoroughly tested to yield profits over a period of six months by our team, from multiple accounts:
How to choose the Right Exchange Platform
Does Ethereum's cryptocurrency interest you? Making a wise choice about the platform you use is the key to getting the best experience, and you need to begin your journey towards purchasing Ethereum cryptocurrency immediately.
Check Out the Company's Reputation!
It is crucial to ensure the reputation of the exchange platform before investing in Ethereum crypto via exchange platforms. Choosing the right platform is vital.
Never Compromise Your Security!
A trusted platform must be used when purchasing Ethereum crypto to ensure your investment is secure.
Always Verify the Fees!
Ensure you verify the exchange's transaction fee to avoid future problems when choosing the exchange platform.
Look for One with Go0d Customer Support.
An important consideration when choosing a platform is its customer support. Keeping responsive customer service at the top of your checklist is always a good idea. Read reviews on trustworthy sites such as this one to see which ones are reliable in that regard.
Vetting our Recommended Brokers
Investors place great value on every penny. As a result, we suggested a legit broker platform to minimise the risks for investors buying Ethereum.
From checking the payment methods, transaction fees, and much more, we thoroughly verify the platform's legitimacy so investors can make the right choice.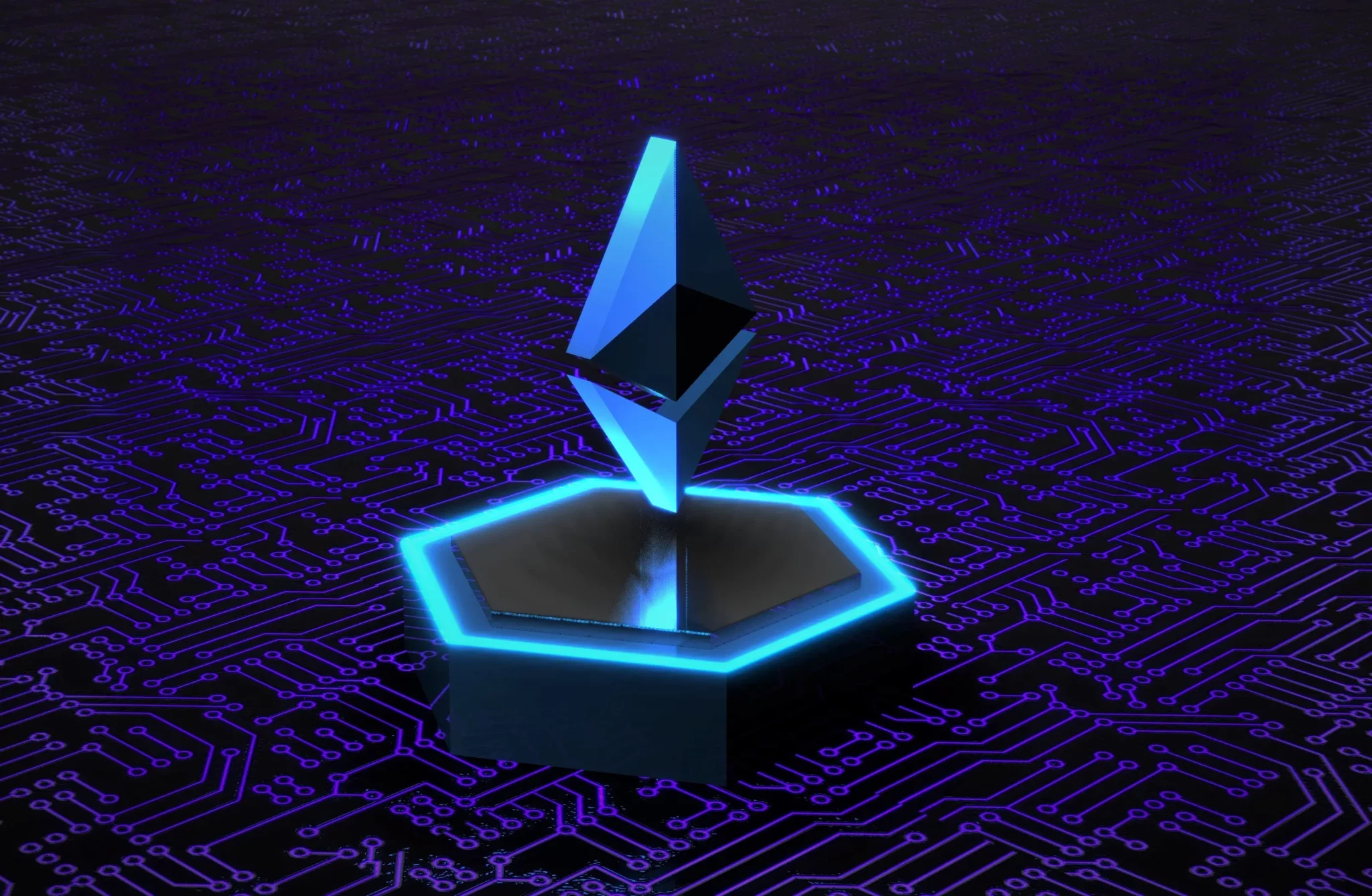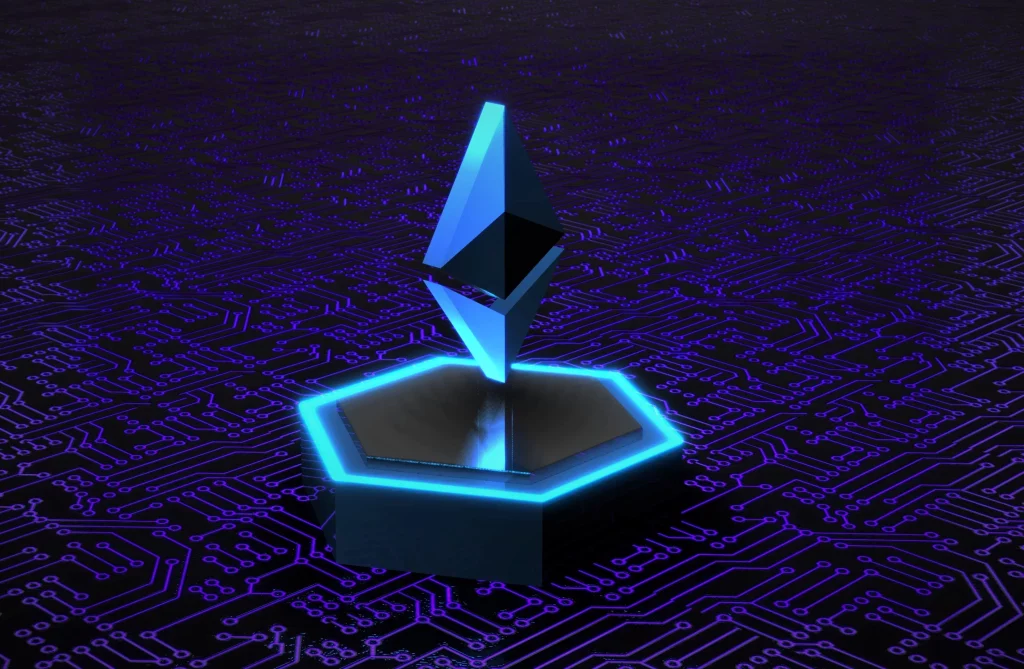 Reviewing the terms and conditions, we also take feedback and determine whether any serious allegations have been made against any particular platform.
Note: We will only recommend platforms that are easy to use and on which users won't have a hard time setting up accounts or purchasing Ethereum.
Find out more about Ethereum trading on the best cryptocurrency exchange platforms.
What to Know Before Buying Ethereum
With the Ethereum protocol, financial institutions and investors can make payments and invest, but their vision extends beyond that.
There are several ways to gain exposure to Ethereum. It is also essential to remember that investing in this type of business can be risky, so make sure everything is in order before beginning.
Investing Responsibly
In addition to the benefits of investing in Ethereum, you are also responsible for your actions. The key to successful investing is to go into it promptly.
It is advisable only to risk money that you are capable of losing without adversely affecting your finances.
If you are planning on investing your hard-earned money, you should conduct a thorough research first.
Investors should consider the volatility of the market when making investment decisions.
Investing in Ethereum can be profitable, but you must know when to withdraw profits.
Latest Updates
PayPal and Galaxy, two well-established players in the financial and investment sectors, have collaborated to raise $20 million in seed funding for Chaos Labs. This New York-based company specializes in developing cloud-based solutions to secure blockchains and protocols. Their proprietary risk management platform utilizes advanced simulations and algorithms to identify and mitigate potential threats to crypto protocols, safeguarding against economic vulnerabilities and market manipulation.
The infusion of funds will help Chaos Labs to further refine its technology and streamline risk optimization processes. With PayPal and Galaxy's support, the company aims to continue pushing the boundaries of blockchain security and expand its footprint in the ever-evolving crypto industry.
Conclusion
Buying Ethereum through a debit card is a convenient and secure way to purchase as compared to other payment methods, such as bank transfers. Debit card transactions offer significantly lower fees and provide instant access to funds. It is fast, secure, and cost-effective, making it an ideal option for those looking to purchase Ethereum easily.
Crypto products and NFTs are unregulated and can be highly risky. There may be no regulatory recourse for any loss from such transactions.