Featured Exchange: CEX.IO
CEX.IO is one of the most user-friendly exchanges in the market and offers a wide range of altcoins for purchase. The exchange has a very smooth process for buying altcoins. It requires no verification process if you are only buying bitcoin and ether. For other altcoins, CEX.IO requires only a basic verification process that takes less than 10 minutes. The exchange also offers a variety of payment methods, including credit cards, debit cards, wire transfers, and SEPA transfers. CEX.IO offers a wide range of altcoins for purchase, including Bitcoin, Ethereum, Litecoin, and Bitcoin Cash. They also offer a variety of lesser-known altcoins, such as Stellar Lumens, Cardano, and IOTA. CEX.IO is one of the few exchanges that offer Ripple for purchase. They also offer a variety of fiat currencies, including USD, EUR, and GBP.


We recommend these platforms after testing many of the leading crypto brokers in the market. Various factors were considered like security, user experience, legal compliance, deposit and withdrawal limits, customer support, etc.
This being said, security was one of the main foci for our rankings. There are many instances where the security of commercial crypto brokers were compromised and funds were threatened or even stole. Therefore, it's important to choose the brokers whose security and tech infrastructure are top-notch and always evolving. This list of recommended crypto brokers outlines the exchanges who's security is the best in the industry with the aforementioned three being the most trustworthy and robust exchanges in the ecosystem so far.
What Are Altcoins
Blockchain has disrupted several industries like finance, games, arts and several others. Many altcoins, the tokens native to the Blockchain project in question, are being launched in different industries with examples of some of the altcoins in the finance domain being $AAVE( Aave), $COMP (Compound) and $YFI (yearn. finance). Similarly, the gaming domain sports leading altcoins such as $AXS( Axie infinity), $ALICE (my neighbour Alice), etc.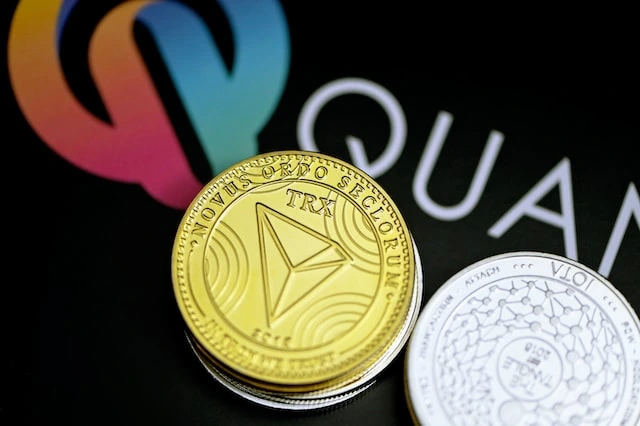 There are also some altcoin projects that are even challenging the incumbent Blockchain ecosystem king Ethereum like Cardano and Avalanche.
How to Buy New Crypto Coins in India
You can buy new crypto coins by following the below steps:
Choosing a broker
Creating an account
Depositing funds
Searching for new Crypto coins
Trading
Step by step tutorial on buying new crypto coins
The process of buying new crypto coins is the same in most of the exchanges. Here, we will see how to buy new crypto coins from Binance:
Step 1: Login to Binance account and Click BUY NOW
Step 2: Choose the fiat currency that you have. Enter the amount you want to spend and the system will display equivalent crypto that you will get. Click CONTINUE
Step 3: Select your preferred payment option. To buy with a debit/credit card, click Visa/ Mastercard then Continue
Step 4: Enter your Card details
Step 5: Follow the payment instructions
Step 6: Your debit/ credit card will be added. Click Continue
Step 7: Check the fees and payment details and confirm the order within 1 minute else thereafter the crypto would be purchased on the current spot market price. Click Refresh to see the new price after 1 minute.
Choosing the Right Crypto Exchange for You
Some of the factors which need to be considered when choosing a crypto exchange.
Security: There are many exchanges whose security were compromised and funds were hacked. It's best to avoid those exchanges, whose security were compromised in the past.
Trading Fees : The lower the fees, the better. Some crypto exchanges have their own native tokens, which can be used to pay trading fees.
Investment type: A crypto exchange can be used for different purposes like day trading, swing trading or long-term HODLing. A day trader selects crypto exchanges which provide high margins and leverage.
Deposit and withdrawal limits: most crypto exchanges have a limit on the amount of withdrawal or deposit in a given timeframe.
Recommended Brokers
There are also many other factors which need to be considered while choosing a crypto exchange like its tech infrastructure, user experience (UX), funds insurance, customer support, liquidity, jurisdiction amongst other valid criteria. We endorse crypto brokers only after a thorough due diligence process and analysis.
We open crypto accounts with them, test their different features, withdrawal and deposit limits, available payment options, customer support, etc. We also take community feedback before recommending the crypto brokers. You can also check review sites for the best crypto trading platforms.
How to Store Your Crypto Safely
When you use a crypto exchange, you will be provided a crypto wallet. A Bitcoin wallet helps you to view and initiate transactions to different addresses. There are different kinds of wallets like Web wallets (offered by the majority of Crypto exchanges), cold wallets, etc.
It's more likely that you will hold your Bitcoin and Crypto assets through Crypto exchanges. The hard fact is no crypto exchange is 100% secure. It's best to hold your Bitcoin through cold wallets for additional security.
Cold wallets: these wallets are offline, which means your crypto assets can't be accessed by a hacker.
Multi sig wallets: this provides an additional layer of security. These require multiple forms of verification after which you are granted access to your wallet.
What Makes a Good Project
There are many industries like finance, health, supply chains, entertainment and more that are being disrupted by Blockchain. Let's take an example in the Finance industry. Some of the crypto coins are Uniswap, Aave, Compound and Centrifuge. Each of these coins are solving a particular problem present within either the traditional financial system or in the novel Blockchain DeFi ecosystem. It's very important to note that the value of the crypto coin depends entirely on the project and the problem it solves and the genuine economic value it provides. Otherwise it will lose its value over time and bleed out its investors as can be seen with Terra coin, which eventually collapsed due to flaws in its own financial engineering model.
Top Ongoing Blockchain Projects:
Polygon: This Project is solving a very important problem in the  larger Ethereum network related to scaling.
Aave: This protocol allows users to borrow and deposit crypto.
Solana: It is a blockchain network designed to host dapps (decentralized applications)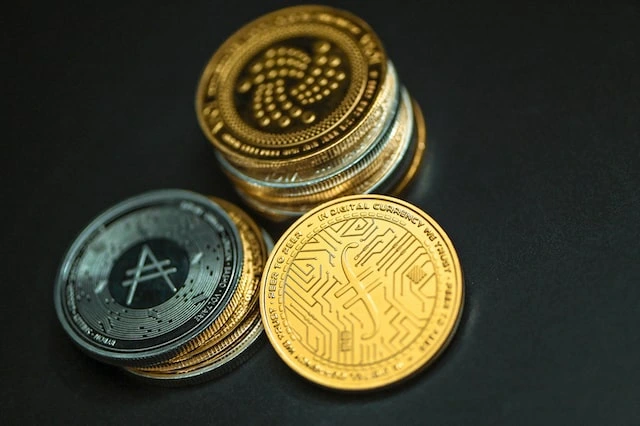 How to Find a Good Crypto Project:
In a growing ecosystem of Blockchain-based projects, one can separate the leading ventures from the scams through a number of relevant criteria. With this is mind, we have outlined the two factors what we have come to believe are the pillars of any good crypto project and its relevant token.
Use case: a good project is one which has a genuine use-case and attempts to solves a real problem of economic value. For example, Polygon($MATIC)
Team: Usually, a project conceptualised, structured and executed by a well-experienced team with a long track record of success and accomplishment is more likely to succeed than a project started by a newbie team.
It's very important to do the due diligence of the crypto project before investing. You can also read the project's whitepaper, engage with their team on Discord, follow their Github.
Red flags: How to Spot Coins that You Should Avoid
There are more than 21,000 crypto coins listed in Coinmarketcap. However there are many crypto coins which are most likely a scam. Therefore, it's very important that you do a proper audit on the crypto project before investing.
Some of the red flags are:
Team: It's very important that you cross verify the project's founder and their team on social media sites like LinkedIn, Twitter, etc. An anonymous team or one without a solid track record of success or any established relationships with known and reputable players in the crypto ecosystem should raise alarm bells.
GitHub: Most of the crypto projects are open source. Make sure to visit their GitHub profile before investing.
Too good to be true: If a crypto project promises many things in their whitepaper and only paints a rosy picture, it's better to take their claims with a pinch of salt.
Automated Crypto Trading
Crypto trading bots are AI powered algorithms designed to place trading orders, analyse new crypto coins and more. They can help you to track the market 24*7, automate trading strategies, amplify trading profits, backtest a planned strategy, calculate metrics like VaR (Value at Risk), Sharpe ratio etc. A systematic trading / investment strategy outperforms many professional traders and many of the leading experts in the financial field fully expect automated trading to wipe out Hedge Funds in the not-too-distant future. This is the primary reason that many bitcoin traders and investors are starting to use bitcoin bots.
Furthermore, these crypto robots can also help you analyze the crypto market using the latest machine learning technology which are used to predict the markets. However trading bots are not regulated therefore it is best only to use the bots which are proven to be safe to use.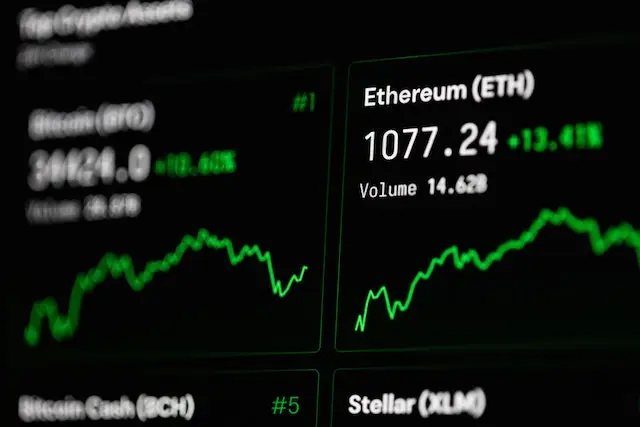 Automated trading robots are genuinely revolutionary and, within a few years, they will irrevocably change the entire investment landscape. Earlier, only Hedge Funds with high AUM (asset under management) used these bots but now these technologies are available to retail traders and investors.
Let me give you an example of how these bots help generate great returns. Aladdin is a trading bot used by BlackRock (AUM: Around $10 trillion). This bot has delivered great returns to its elite investors which include pension funds, sovereign wealth funds and even sovereign nations.
Some of the top crypto trading robots can be found on our dedicated page linked above.
Top 10 Current Altcoins
1. Love Hate Inu
Love Hate Inu (LHINU) is a revolutionary Vote-to-Earn meme coin platform that is set to revolutionize the market. The platform provides users with a secure and inviting space to express their opinion on various topics, including entertainment, politics, social issues, and more – all while fostering constructive dialogue and countering the toxic and divisive nature of much of the online world. Participants have the opportunity to earn valuable tokens while they voice their opinions. Thanks to its underlying technology, the process is guaranteed to be fair, secure, and transparent.
2. Fight Out
Fight Out, a revolutionary fitness crypto, is gaining tremendous traction. Boasting a successful presale that has raised over $5 million, Fight Out is offering a unique approach to fitness that blends together the best of the physical and digital worlds. With a Fight Out account, users can mint an NFT avatar that will grow and change in appearance as their fitness journey progresses, allowing them to truly visualize their accomplishments. Right now, FGHT is selling for 0.01246 USDT, but soon the price will increase to 0.0285 USDT for the next phase of the presale.
3. C+Charge
C+Charge is revolutionizing the EV industry with its highly efficient Peer2Peer (P2P) global payment system for electric vehicle (EV) charging fees. By utilizing its native token CCHG, it offers a convenient and secure platform for EV owners and drivers to easily pay for charging their EVs.
C+Charge has already raised over $1.5 million, and the developers are taking extra steps to ensure inflation is kept in check by implementing a mandatory weekly token burn of CCHG. This has been a great success, with more than $500k raised since its implementation.
4. RobotEra
RobotEra (TARO) is revolutionizing the Metaverse gaming landscape with its innovative approach to sandbox gaming. Players take on the role of rebuilders, using their skills to upgrade and improve the value of their digital assets in the metaverse real-estate market. With its captivating gameplay, players can create and customize their own avatars, explore the boundless virtual universe, and engage with other players in a dynamic metaverse economy. TARO has become the go-to choice for gamers looking for an immersive and engaging experience that allows them to experience the power of owning their own virtual space.
5. Metropoly
Metropoly is a revolutionary blockchain-based real estate project allowing users to own property shares as NFTs. With an affordable minimum purchase of $100, users benefit from a steady passive income and get to vote on the property's future, depending on the percentage they own.
6. Ethereum
Ethereum has endured multiple technical issues in the past, but after a successful merge in 2022, it is now poised to become the go-to platform for blockchain services and crypto applications. Its native cryptocurrency ETH, the second largest by market cap, is expected to experience significant growth in 2023.
7. Tether
Tether (USDT) is a secure, stable cryptocurrency linked to the US dollar. It is a great investment option for those seeking to preserve capital in volatile markets. USDT is expected to increase in value in 2023, as investors rely on its reliable value and low risk.
8. DogeCoin
Dogecoin is making a huge comeback, sparking speculation that the meme coin could be a viable investment option. Many are unsure if the jump in value is due to something real or just another meme-driven pump. Nevertheless, if the trend continues, DOGE may be set for a lucrative future in the near future.
9. Polygon MATIC
Polygon (MATIC) is a top-tier dApp provider, offering developers a better blockchain alternative than Ethereum. Its expansive network of over 7,000 apps and user-friendly technical architecture offer a robust platform for dApp creators. Whether MATIC will see explosive growth in this second half 2023 is yet to be determined.
10. Solana
Founded in 2020, Solana (SOL) is an ambitious project from Anatoly Yakovenko, offering the fastest blockchain network for smart contracts, NFTs, and dApps. From a value of $0.77 two years ago to its current trading at $24.51, there is potential for SOL to reach new heights in 2023.
Is Crypto Legal in India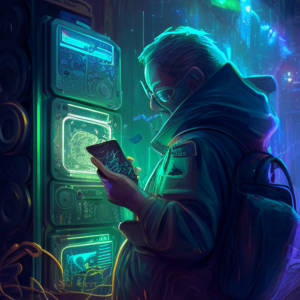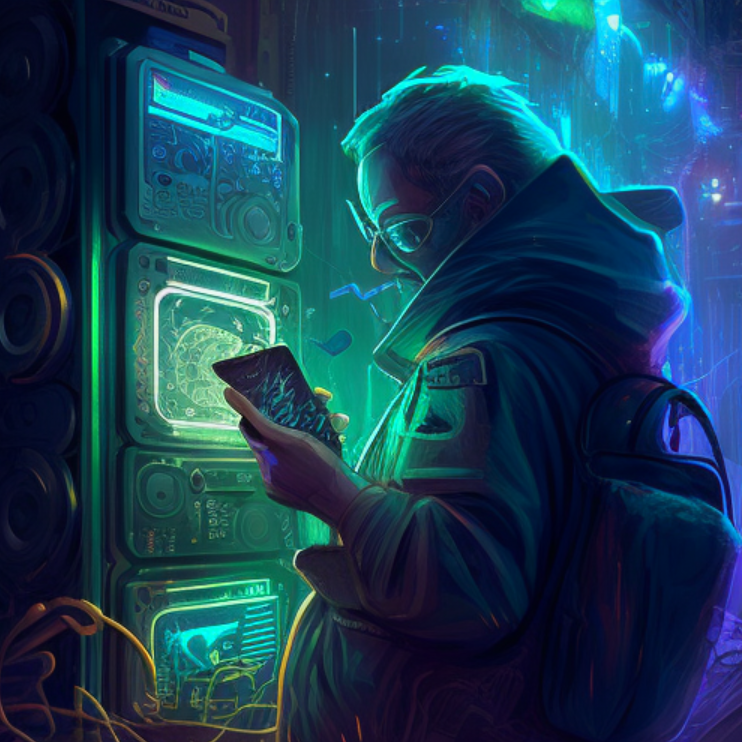 The government of India has not passed any regulations regarding crypto. The Indian parliament is yet to table the crypto currency and regulation of the official digital currency bill. This being said, crypto trading and investing is not illegal in India.
However, the Indian tax authorities expect a solid tax compliance with the crypto exchanges operating in the country. We vet only those crypto brokers which are 100% tax compliant with the local tax laws.
Taxation on Crypto Earnings
Crypto earnings are taxed at 30%. Also losses from crypto trading or investing cannot be set off against any other income. Gifting crypto will attract tax from the receiver's end. The Reserve Bank of India has also requested the Finance Ministry to come up with a robust Crypto bill.
How to Sell Your Crypto Tokens
You can sell your Crypto through the same exchange, from which you bought your crypto. There can be various reasons to sell Crypto holdings like you would like to book your profit, or exit from your crypto investments, etc.
Investing Responsibly
Crypto is a relatively new asset class compared to traditional asset classes like stocks, commodities and bonds. In September 2022, the total crypto market capitalization stood at $1.2 trillion and is expected to grow at healthy rates.
However, there are some important points which need to be followed. Crypto is a fast changing industry. Back in 2011- 13, coloured coins were the standard for the launch of new crypto coins. However things completely changed after 2015 with the launch of Ethereum's ERC 721 standard. Many projects related to coloured coins back then are now practically worth zero, destroying the initial investments of many would-be crypto moguls. Therefore, it's best to only invest that money which you can afford to lose.
The other thing to note is that the crypto market is hugely volatile. This should also be an important consideration before you invest your money. Also, do thorough due diligence on your selected blockchain projects before you invest your money on it.
Latest Updates
Mastercard's partnership with the Central Bank of Egypt and the Egyptian Banks Company aims to advance financial inclusion and digital transformation in line with Egypt Vision 2030. Tokenisation technology replaces sensitive customer data with a unique identifier, or token, for secure digital payment transactions. The use of tokens acts as an alternative to using information from banking cards. Financial inclusion in Egypt has improved by 147% between 2016 and 2022, with 42.3 million Egyptians now having accounts in banks, Egypt Post, mobile phone wallets, or prepaid cards.
Conclusion
If done properly, Investing in new crypto coins can yield good returns. However, It's very important that you do a proper audit and research the project before investing. You can use their respective Whitepaper, GitHub links and other tools to analyse the aforementioned project in detail. Moreover, it's best to buy crypto coins from crypto exchanges which have a robust level of security, well-constructed tech infrastructure, responsive customer support, positive user experience and other important pillars of a successful DeFi project.
Altcoins are emerging as a revolutionary force in the crypto industry. They offer an innovative way of reshaping the crypto concepts and unlocking increased profitability potentials. From increased market access to financial instruments, improved privacy, and innovative consensus algorithms, altcoins offer a world of opportunities for investors who are looking to maximize their profits.
Crypto products and NFTs are unregulated and can be highly risky. There may be no regulatory recourse for any loss from such transactions.