Libertex
Libertex is a well-known and versatile trading platform that recently expanded to include the cryptocurrency market. However, before that, it spent years perfecting its stock and forex trading services. As such, it is one of the best platforms for purchasing AI stocks in India. The company's design is user-friendly and intuitive, and the platform offers incentives to users who opt to sign up, such as tempting competitions, prises, and more.
The platform has a minimum deposit of $10, or its equivalent in different currencies, while its commissions are the lowest in the market. For most trades, the company charges zero fees. Meanwhile, it is also highly accessible, offering a web version as well as Android and iOS apps.
Admiral Markets
Next, we have Admirals, also known as Admiral Markets. This is an excellent choice for both investor education and a wide array of available assets. The platform offers an extensive range of shares, forex, and CFD markets. This, of course, includes AI shares, as well as other types of investments. It is worth noting that Admiral Markets has a $100 minimum deposit, so it might be best for those who have slightly higher amounts dedicated to investing.
Its Premium Analytics features Dow Jones News, Trading Central signals, and Acuity Trading's sentiment analysis. The company serves over 48,999 clients, according to 2022 data, and it holds over $82 million in clients' assets. On top of that, it includes a unique set of risk management tools that can protect investors from volatility. Finally, after a $6 fee, it has rather competitive pricing, with that all-in cost for its commission-based account being only 0.7 pips.
What Is AI?
Artificial Intelligence (AI) can be best understood as a broad umbrella of technologies that bestow upon machines the capacity to execute functions that conventionally necessitate human intelligence. This spectrum is vast, encompassing tasks such as comprehending, translating, and processing human language, meticulously analyzing data, executing complex calculations, making informed decisions guided by defined parameters, and even proffering insightful recommendations.
At its core, AI is a scientific discipline dedicated to the design and creation of computers and machines capable of reasoning, learning, and performing actions ordinarily reserved for human intellect. While the concept of AI is not novel, tracing its lineage back nearly seven decades, it has witnessed remarkable evolution. It has harnessed advancements like Machine Learning (ML) and Deep Learning (DL), fields within AI that emphasise on machines learning from experience and understanding the world in terms of a hierarchy of concepts, respectively, to amplify its capabilities and power exponentially.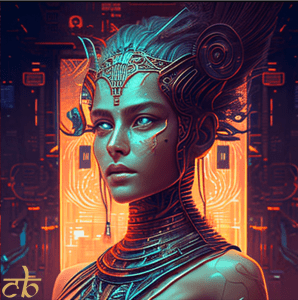 However, the advantage of AI extends beyond sheer computational ability. Given the prodigious computing prowess at their command, AI systems can assimilate, process, and interpret data at a speed that far outpaces human capability. Likewise, their decision-making efficiency is unparalleled, untethered by time constraints. Importantly, AI remains unfettered by human emotions like fear or greed, elements that can often cloud judgment. This trait finds substantial application in the realm of financial investing, with AI-powered trading bots now a staple in global markets, including India.
Investing in such a dynamic, evolving field, especially in a tech-forward country like India, opens up a world of potential. It's like being part of the early wave of a technology revolution, akin to the personal computer boom in the late 20th century. For those with an appetite for innovation and the foresight to imagine a future where AI pervades every industry, the opportunities are truly boundless.
What Are the Use Cases for AI?
As of right now, use-cases for AI are still fairly limited. Researchers and developers have gotten far over the last 65+ years, but this area is largely still experimental. That's not to say that AI tools are not being used already. We have already mentioned their usage when it comes to trading bots, but the same is true when it comes to chatbots.
In other words, AI can trade assets on your behalf, accommodating thousands of investors and earning them money while they are free to pursue their other goals. Countless companies use AI chatbots for customer service, allowing them to be the first line of communication with users who have questions upon coming to the company's website.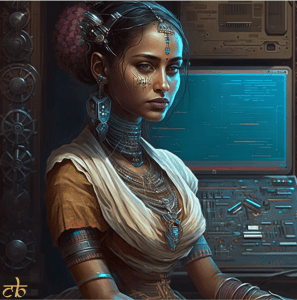 In 2014, Google also acquired an AI company called DeepMind Technologies, which created a Neural Turing Machine which allowed computers to mimic the short-term memory of the human brain. AI is also used as an autopilot by Tesla and other companies that seek to produce self-driving cars. AI can help with banking fraud detection, and cybersecurity. It can serve as a virtual assistant and serve across the board in sectors such as healthcare, finance, retail, transportation and more, helping them by improving accuracy, efficiency, and quick decision-making.
Which Companies Are the Main Players in the AI Sector?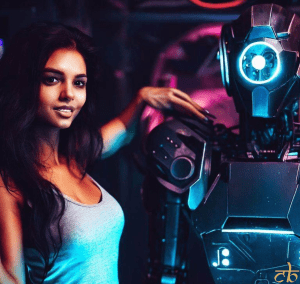 For years now, AI has been one of the biggest obsessions of tech companies, both big and small. However, some of the tech giants, such as Alphabet Inc (GOOG), Amazon (AMZN), Microsoft (MSFT), IBM (IBM), and others, have been integrating it and using it for years. The same is true for ambitious startups that are seeking to make a name for themselves in the field.
Alphabet's Google has been developing AI for over two decades now, developing products such as Google Translate, Google Lens, and alike. Google also uses AI for search engine predictions, helping users find what they are looking for with greater precision and accuracy. Amazon has a similar idea, using AI to predict consumer demand, manage inventory, evaluate product availability, and more. It is also famously using AI in its warehouses.
Microsoft also dabbles in AI, using it to protect user data and code while the data is in use within the cloud. Apart from that, it uses AI to accelerate time to market, deliver new and innovative experiences, boost security with Azure, modernise data processing and usage, seamlessly integrate apps, systems, and more. Even IBM uses AI to extract information from photos, transcribe and understand spoken words, pull patterns and insights from written text, which helps with translation and natural language understanding, speaking what was written, and vice versa, and alike.
These and many other companies are using AI to advance the modern age, and we have been using their products for years without even knowing that AI is involved. Of course, as AI continues to improve and mature, so do these services and tools become better and more useful to users around the world.
OpenAI: Harbingers of Automation
OpenAI is an artificial intelligence (AI) research laboratory and organization founded in December 2015 by a group of prominent tech entrepreneurs and researchers, including Elon Musk, Sam Altman, Ilya Sutskever, John Schulman, and Wojciech Zaremba. The organization's mission is to ensure that artificial general intelligence (AGI), defined as highly autonomous systems with the ability to outperform humans in most economically valuable work, benefits all of humanity. To achieve this goal, OpenAI commits to principles such as broadly distributed benefits, long-term safety, technical leadership, and cooperative orientation, as stated in its Charter.
Over the years, OpenAI has made significant advancements in AI research and development, with a focus on deep learning and reinforcement learning techniques. Some of its most notable projects include the development of the AI models GPT, GPT-2, GPT-3, and GPT-4, as well as projects like Dactyl, a robotic hand capable of manipulating objects with human-like dexterity, and Dota 2, an AI model that can compete with professional gamers in real-time strategy games. OpenAI actively collaborates with other research and policy institutions and seeks to create a global community working together to address the global challenges posed by AGI.
The Rise of ChatGPT and the Commercial AI Arms Race
ChatGPT started in November 2022, when it was first announced by OpenAI and later released in early 2023 to be used publicly for free. The decision to release the bot, which version to use, and alike, is a complex story in and of itself, but by the end of it, ChatGPT was born and released to the public, causing chaos and major world-changing disruptions in the tech industry and far beyond, harrowing uncertainties about the wider implication of automation across multiple sectors.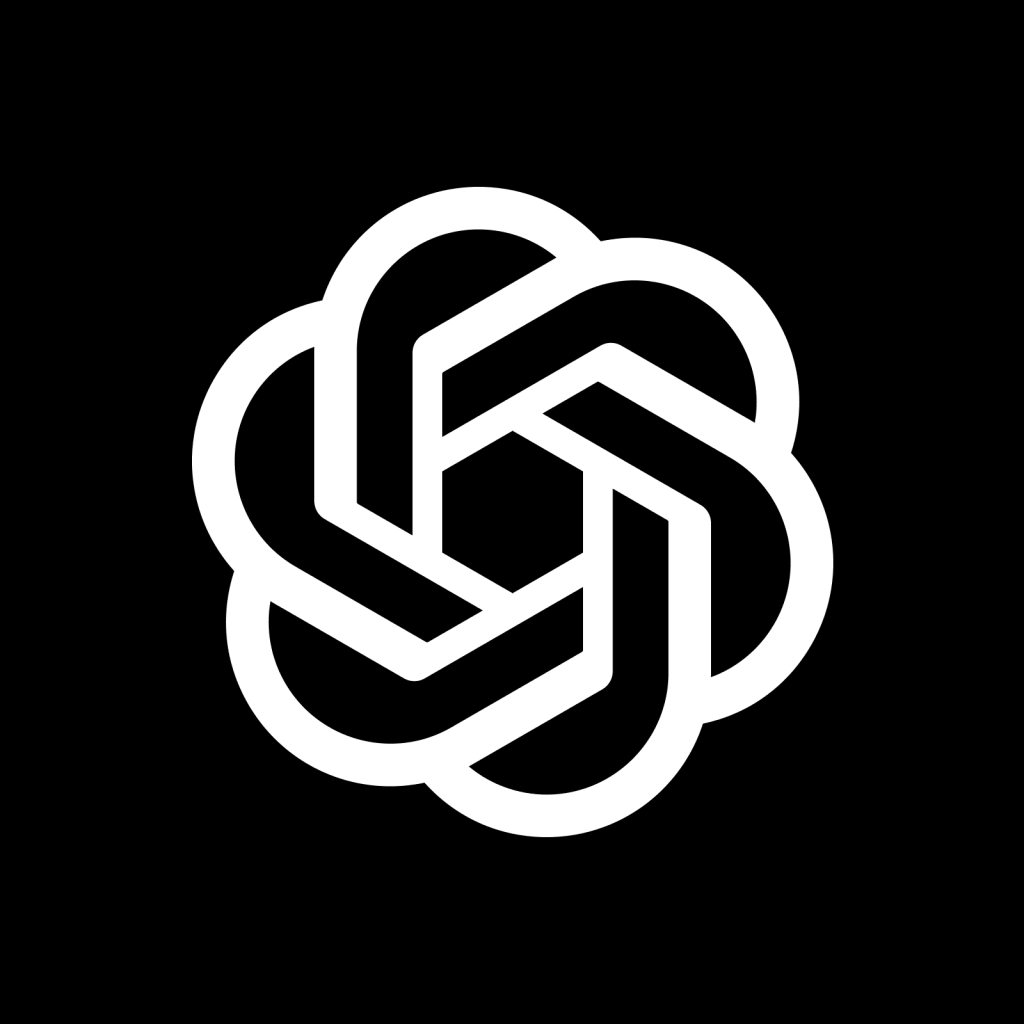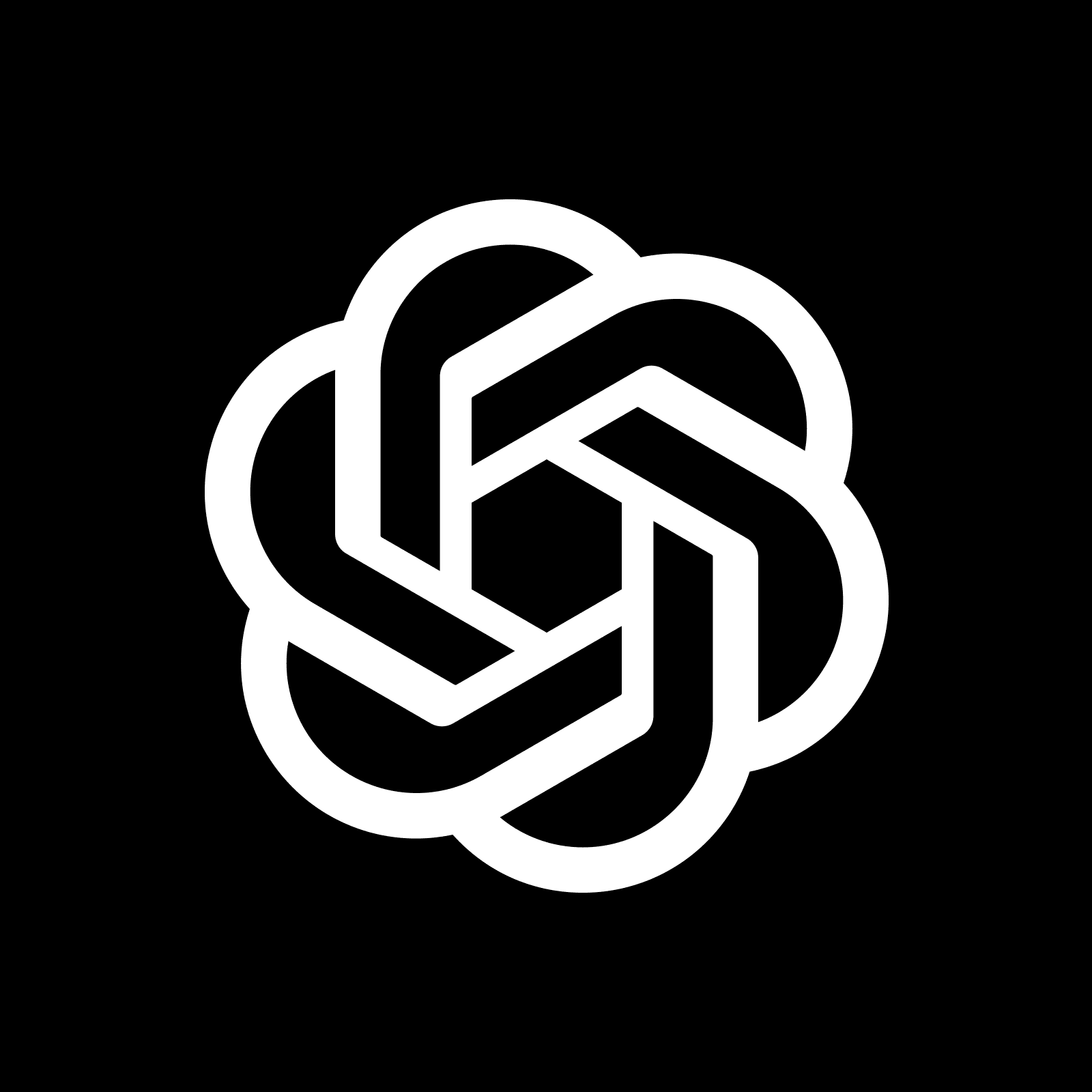 According to OpenAI, the company has trained a model called ChatGPT which interacts in a conversational way. The dialogue format allows the bot to answer direct questions, follow up questions, admit its mistakes, challenge incorrect premises, reject inappropriate requests, and more. In other words, it is by far the most advanced chatbot available on the market, leading to a massive AI boom.
Some users have since complained that ChatGPT is giving biased or even incorrect answers. Some researchers have criticised OpenAI for being reckless. Some schools have even banned it after students started using it to create AI-generated homework.
Despite all of this, however, ChatGPT emerged as a massive breakthrough in AI, and a revolutionary new solution, which quickly led to its acquisition by Microsoft. Microsoft's competitors, on the other hand, started investing massive amounts into the development and usage of their own AI solutions, as well as the acquisition of other promising start-ups.
ChatGPT-4
ChatGPT-4 is the latest iteration of OpenAI's conversational AI bot, capable of accepting images as inputs in addition to text. Described as a "search engine with conversational abilities," ChatGPT can assist with writing, provide recommendations, and answer general knowledge and mathematical questions. This new version, GPT-4, marks a significant upgrade in performance and interaction methods, with its technology already integrated into Microsoft's Bing Search tool. One notable application of the image input feature is its partnership with the Be My Eyes app for visually impaired users, where ChatGPT-4's AI-powered Virtual Volunteer can provide visual assistance by interpreting images.
In addition to accepting images, ChatGPT-4 boasts massive performance improvements. OpenAI claims that it now ranks in the 90th percentile when taking a simulated US bar exam, compared to the bottom 10% for GPT-3.5. The AI model is more reliable, creative, and capable of handling complex instructions, and it exhibits human-level performance on various professional and academic benchmarks. Furthermore, GPT-4 is 82% less likely to respond to requests for disallowed content and complies with safety policies 29% more often when handling sensitive requests. ChatGPT-4 is available through the ChatGPT app and API for third-party use, with access limited to ChatGPT Plus subscribers.
Google, for example, ramped up efforts to compete with ChatGPT by investing in a rivaling generative AI startup. According to the company, it had invested more than $300 million for a 10% stake in Antrophic — OpenAI's rival founded by some of OpenAI's former employees.
Similar examples can be found around the world, where mega-corporations jumped on the AI bandwagon seeking to be the first to publish the next big product on the AI market.
Google's Bard AI: ChatGPT's Largest Competitor
Alphabet Inc. (NASDAQ:GOOGL), the holding company of Google LLC, is preparing to introduce its counterpart to ChatGPT during the first half of 2023. Termed Bard AI, this chatbot has undergone development for a period of two years and entered its testing phase in early February. The ultimate goal is to integrate this artificial intelligence technology into Google Search, enhancing its functionality.
Bard AI is constructed upon Google's Language Model for Dialogue Applications (LaMDA). Sundar Pichai, the Chief Executive Officer of Google, has described Bard as an "experimental conversational AI service." Its objective is to amalgamate the vast repository of global knowledge with the prowess, intellect, and creativity of Google's extensive language models.
In a manner akin to ChatGPT, users can submit queries, requests, or prompts, and Bard AI will generate a response reminiscent of human interaction. One potential advantage Bard may possess over ChatGPT is its capacity to access up-to-date information on the internet, in contrast to ChatGPT, which relies on data up until 2021.
Nonetheless, Bard's ability to utilise current data has not exempted it from ChatGPT's most notable issue: the confident dissemination of misinformation as fact. As reported by The Verge, when queried about recent discoveries from the James Webb Space Telescope, Google's Bard made an error in its initial demonstration. This mistake was swiftly identified by astronomers and science writers.
Despite these setbacks, it is worth noting that errors are an inherent aspect of human nature. Google remains steadfast in its commitment to facilitating Bard AI's learning from its inaccuracies and enhancing its performance over time.
How to Use ChatGPT
Getting Started with ChatGPT
Finding ChatGPT: To start, head over to the OpenAI website. Once you're there, look for a button that says 'Try ChatGPT'. It's usually near the top of the website. If that sounds a bit tricky, you can also use a direct link that takes you right to the chatbot.
Making an Account: After you click on the button, the site will ask if you have an account. If you don't, no worries. Just sign up with your email address. They might also ask for your phone number to confirm it's really you.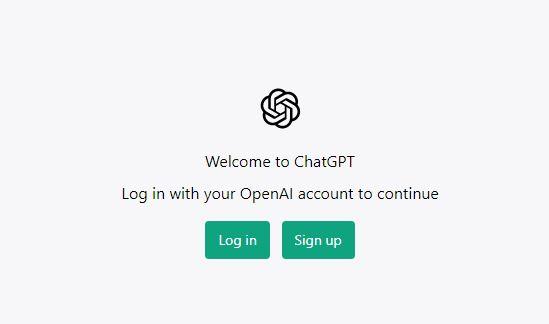 Having a Chat with ChatGPT
Understanding the Rules: Once you're signed up and logged in, the site will show you some rules and warnings. For example, they might let you know that a person could check your chats with the AI to help improve how it works. It's a good idea to read these so you know what's going on.
Starting a Conversation: Now for the fun part. You can start chatting with ChatGPT! There's a box at the bottom of the screen where you can type in your message. The AI is quite smart and fast, so it'll give you a reply in a jiffy. If you don't like what it says, you can always ask it to try again.
Keeping the Conversation Going: You can keep replying to the AI's messages, just like a normal chat. If you want to start a new topic, you can click on the 'New Thread' button to begin a fresh chat.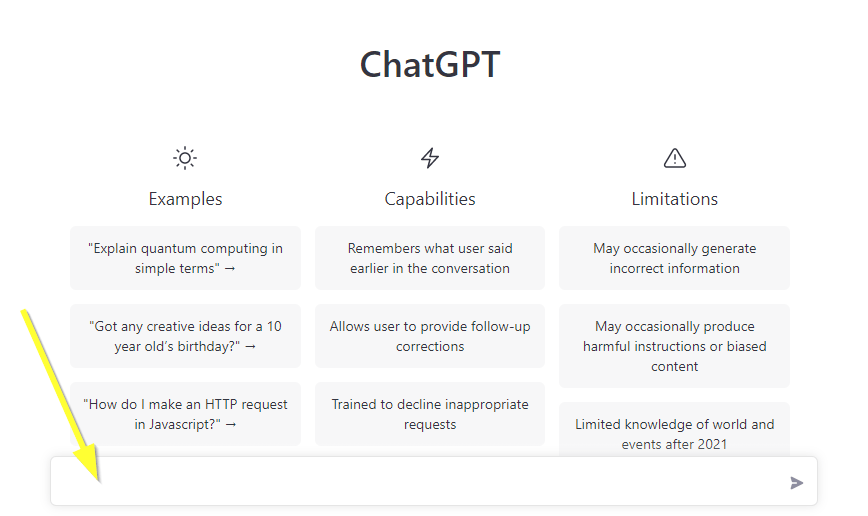 A Few Extras
What's cool about ChatGPT is that it's like chatting with a human. It doesn't make many mistakes and replies quickly. Besides just chatting, you can also use it for other things like help with coding or even coming up with movie script ideas!
A Heads Up
Sometimes, if there are too many people trying to use ChatGPT at the same time, it might slow down or not work. This happens when the servers get too busy. But if you're using the paid version of ChatGPT, you likely won't have this problem.
What Is the Safest Way to Invest in AI?
If you are sold on the idea of investing in AI, one last thing to learn about it all is how to invest in a safe way. Similar to investing in any other kind of company, information is key. That means doing research and learning everything that you can about the company that interests you.
The first thing that you need to focus on is making sure that the firm that interests you is legitimate. AI has brought a flood of new start-ups, new investors, and new opportunities. All of that means that there is a lot of money in this sector right now, and whenever there is a lot of money and a lot of inexperienced investors seeking opportunities, there are also scammers looking to trick them and earn some money.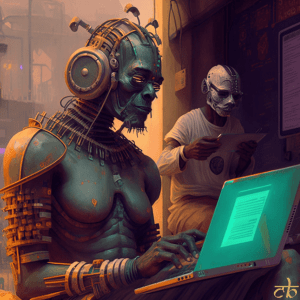 This means that you need to carefully check the firms, whether they are registered and regulated, what their product is, their history, their backers. Read reviews published by trustworthy sources, and check out advice given by experts in the field. Any company that promises too much while being basically unheard of is likely fake or at best, legitimate but uncertain.
However, the safest way to invest in AI stock is to consider AI-focused exchange-traded funds (ETFs). There are several reasons why this is a good idea. First, ETFs provide exposure to a broad range of AI companies. Second, these are all real, public companies whose stock is listed on prominent exchanges. This means that the experts have evaluated them and have found that they are the real deal. Third, investing in a broad range of stocks means that you will diversify your portfolio, which is one of the base rules of successful investing — never put all of your eggs in a single basket.
An advantage of AI ETFs also lies in the fact that you don't have to pick the stocks that you would invest in on your own. The best opportunities have already been selected by expert investors, who have created a relatively safe collection. That way, even if one or several stocks perform negatively, others will still allow the entire ETF to perform well in a group effort.
Stocks with Potential Benefits from AI Chatbot Technology Advancements
Various subsectors within the technology industry have indirect ties to AI chatbot technology, such as semiconductors, network equipment providers, cloud service providers, central processing unit manufacturers, and the internet of things.
Some publicly traded companies operating in these subsectors include:
International Business Machines Corporation (NYSE:IBM) – A multinational technology company, commonly known as IBM.
Taiwan Semiconductor Manufacturing Company Limited (TPE:2330) – A company admired by investor Warren Buffet.
NVIDIA Corporation (NASDAQ:NVDA) – A prominent graphics processing unit developer.
Micron Technology, Inc. (NASDAQ:MU) – A producer of computer memory and data storage solutions.
Cisco Systems, Inc. (NASDAQ:CSCO) – A company specializing in digital communications.
Amazon Web Services, Inc. (NASDAQ:AMZN) – A subsidiary of Amazon focused on cloud-computing services.
Marvell Technology, Inc. (NASDAQ:MRVL) – A semiconductor manufacturer.
Juniper Networks, Inc. (NYSE:JNPR) – A provider of networking products and services.
Intel Corporation (NASDAQ:INTC) – The world's largest semiconductor chip manufacturer by revenue.
These companies may potentially benefit from the advancements in AI chatbot technology, as their products and services are closely related to the underlying infrastructure and hardware required to support AI applications.
Investing in Artificial Intelligence (AI) Exchange-Traded Funds (ETFs)
Investing in AI via ETFs offers an accessible and diversified approach for those interested in this rapidly growing sector. ETFs bundle together a variety of stocks, providing investors with exposure to an entire sector rather than relying on the performance of individual companies. Here's a simple guide to investing in AI ETFs as of December 2023:
Understanding AI ETFs
AI ETFs are investment funds traded on exchanges that focus on companies developing or heavily using AI technology in their operations. These may include tech giants with significant AI operations, smaller startups pioneering new AI innovations, or businesses that apply AI in novel ways. By investing in an AI ETF, you are essentially buying shares in multiple AI-focused companies at once, thereby spreading out your risk.
Choosing the Right AI ETF
Research: Begin by researching the available AI ETFs in the market. Look at the companies included in each ETF, the fund's past performance, and its investment strategy. ETFs may focus on various aspects of AI, from robotics and automation to machine learning and natural language processing, so consider what specific area of AI aligns with your investment goals.
Consider Expenses: Pay attention to the ETF's expense ratio, which is the annual fee that all funds or ETFs charge their shareholders. It's important to factor in these costs as they can eat into your investment returns over time.
Investing in the ETF
Open a Brokerage Account: If you don't already have one, you'll need to open a brokerage account. There are numerous online brokerage platforms available that make it easy to buy and sell ETF shares. You can buy both stocks and ETFs from Admiral Markets and Libertex, both offering a 100% welcome bonus when signing up from this site,

doubling your first deposit

and available investment funds!
Purchase the ETF: Once you've opened your account and have funds available, you can place an order to purchase the ETF. You can typically choose between a market order (buy at the current market price) or a limit order (buy only at a specific price or better).
Monitor Your Investment: Regularly review your investment performance and the developments in the AI sector. Rebalance your portfolio as necessary to maintain your desired asset allocation.
Risk Considerations
As with any investment, there are risks involved with AI ETFs. The AI industry is still emerging and may experience rapid changes and volatility. It's also heavily influenced by regulatory decisions that can impact the value of AI companies.
In summary, investing in AI ETFs is a way to gain broad exposure to the AI sector while mitigating some of the risks of investing in individual AI stocks. As always, thorough research, careful planning, and an understanding of your risk tolerance and investment goals are crucial to successful investing.
Top AI-Focused ETFs for December 2023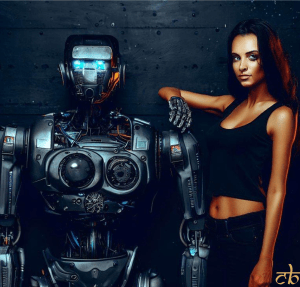 Global X Robotics & Artificial Intelligence ETF (BOTZ): BOTZ seeks to provide investors with exposure to companies involved in the development and production of robotics, automation, and artificial intelligence technologies. It invests in companies that are expected to benefit from the increasing adoption of automation in various industries, such as manufacturing, healthcare, and finance. The ETF is diversified across different sectors and geographies, with the largest holdings in companies such as NVIDIA, Intuitive Surgical, and Keyence.
iShares Robotics and Artificial Intelligence ETF (IRBO): IRBO aims to track the investment results of an index composed of companies involved in the development and production of robotics and artificial intelligence products and services. It invests in companies that are expected to benefit from the increasing use of robotics and AI in various industries, such as healthcare, manufacturing, and logistics. The ETF is well-diversified across different sectors and geographies, with the largest holdings in companies such as NVIDIA, Intuitive Surgical, and Keyence.
First Trust Nasdaq Artificial Intelligence and Robotics ETF (ROBT): ROBT seeks to provide investors with exposure to companies involved in the development and production of robotics, automation, and artificial intelligence technologies. It invests in companies that are expected to benefit from the increasing use of automation and AI in various industries, such as healthcare, finance, and logistics. The ETF is diversified across different sectors and geographies, with the largest holdings in companies such as NVIDIA, Amazon, and Microsoft.
Global X Future Analytics Tech ETF (AIQ): AIQ seeks to track the investment results of an index composed of companies involved in the development and utilization of artificial intelligence and big data analytics. It invests in companies that are expected to benefit from the growing importance of data analytics and AI in various industries, such as healthcare, finance, and consumer goods. The ETF is diversified across different sectors and geographies, with the largest holdings in companies such as NVIDIA, Alphabet, and Amazon.
WisdomTree Artificial Intelligence ETF (WIAI): WIAI seeks to provide investors with exposure to companies involved in the development and utilization of artificial intelligence technologies. It invests in companies that are expected to benefit from the increasing adoption of AI in various industries, such as healthcare, finance, and consumer goods. The ETF is diversified across different sectors and geographies, with the largest holdings in companies such as NVIDIA, Alphabet, and Amazon.
Overall, these ETFs offer investors a way to gain exposure to the growing importance of AI technology in various industries. However, investors should conduct thorough research and consult with a financial advisor before investing in any of these ETFs, as they do carry risks and expenses.
Pegasystems (Nasdaq:PEGA)
Pegasystems, trading under the ticker symbol PEGA on Nasdaq, is a software company known for its work in cloud-based customer engagement and operational excellence. Although not an ETF itself, it is often included in AI and technology-focused ETFs due to its investment in AI, machine learning, and automation to personalise customer interactions and streamline business processes. As such, PEGA offers an investment opportunity into a firm actively leveraging AI capabilities.
ANSYS (Nasdaq:ANSS)
ANSYS, represented by the ticker symbol ANSS on Nasdaq, is a global corporation specializing in engineering simulation software. Its products allow companies to simulate how their products will function in the real world, which can involve the use of AI. Like Pegasystems, ANSYS is often included in AI-focused ETFs, offering an opportunity to invest in a company at the intersection of engineering and AI.
Luminar Technologies (Nasdaq:LAZR)
Luminar Technologies, traded under the ticker LAZR, is a company that specialises in lidar technology, a crucial component for many autonomous vehicle systems. Luminar leverages AI to improve its lidar systems' object detection capabilities, making it another company often included in AI and technology-oriented ETFs. Investing in LAZR provides exposure to the autonomous vehicle industry and its significant AI application.
Are AI Investments Safe?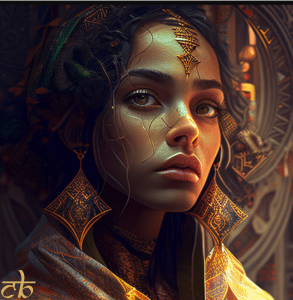 Investments in Artificial Intelligence (AI) technologies present a dual-sided coin, encompassing potential rewards and inherent risks, much like any other investment domain.
Potential of AI Investments
On the promising side, AI investments offer substantial opportunities for growth. As technology continues to advance at a rapid pace, AI is being increasingly integrated into various industries, from healthcare and education to finance and entertainment. The increasing demand for AI applications and their potential for transformative impact on numerous sectors signifies a lucrative investment prospect.
Moreover, AI's ability to automate complex tasks, streamline operations, and uncover insights from vast amounts of data points to an optimistic future. Investments in AI technology companies or AI-focused funds could potentially yield high returns given the escalating global reliance on AI.
Risks in AI Investments
However, alongside the potential rewards, investments in AI also carry inherent risks that should not be overlooked. AI is a highly technical and rapidly evolving field, which can make it challenging for investors to fully understand and predict. The lack of transparency or understanding can lead to misjudgments about the value and potential of certain AI ventures.
Further, regulatory uncertainties surrounding AI pose another risk. As governments grapple with AI's ethical implications and the need for regulatory frameworks, policy changes could impact the profitability and legality of certain AI applications.
In conclusion, while AI investments hold tremendous potential, they should be approached with a comprehensive understanding of the sector, thorough due diligence, and a well-considered risk management strategy. Like any investment, there's no guarantee of returns, but with careful planning and informed decisions, AI investments can be a part of a diversified investment portfolio.
How to Invest in OpenAI and the Tech Powering ChatGPT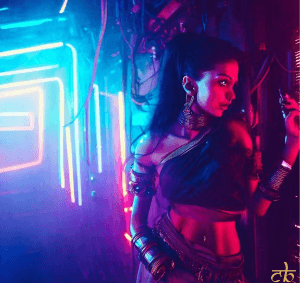 Primarily, investment and funding in OpenAI come from a select group of investors and partners. These are usually venture capital firms, private equity firms, or other institutional investors.
If you are an individual investor, direct investment in OpenAI might not be possible unless you become a partner or if the organization decides to go public via an Initial Public Offering (IPO) or a merger with a Special Purpose Acquisition Company (SPAC), for example.
However, you could potentially gain indirect exposure to OpenAI by investing in companies or funds that are known to partner with or invest in OpenAI. For example, if a publicly traded tech company invests in OpenAI or collaborates on certain projects, an investment in that company would give you some degree of exposure to OpenAI's work.
It's crucial to note that investing in such a way involves considerable research, as the performance of your investment will not be solely tied to OpenAI's performance, but to the other activities of the company or fund you're investing in as well.
How Is India as a Whole Investing Into AI?
India has been making significant investments in research and development (R&D) in artificial intelligence (AI) and other key digital technologies in recent years. The government of India has identified AI as a key area for national development and has launched several initiatives to promote AI research and development in the country.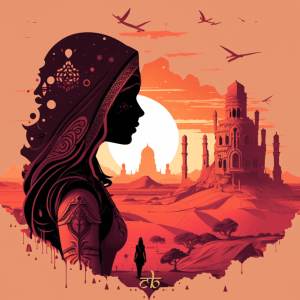 In 2018, the government established the National Program on AI (NPAI), which aims to establish India as a global hub for AI research and development. The NPAI includes initiatives such as establishing AI research centres of excellence, creating a national AI marketplace, and promoting research collaborations between academia and industry.
Additionally, the Indian government has established the AI for All program to promote AI education and awareness among students and professionals. The program aims to train over one million individuals in AI and related technologies by 2021.
Several academic institutions in India are also actively involved in AI research and development. The Indian Institutes of Technology (IITs) are leading research in areas such as machine learning, natural language processing, and computer vision. Other institutions such as the Indian Institute of Science (IISc), the Indian Statistical Institute (ISI), and the Tata Institute of Fundamental Research (TIFR) are also involved in AI research.
The Indian private sector is also investing in AI and digital technologies. Companies such as Infosys, Wipro, and Tata Consultancy Services (TCS) are developing AI solutions for industries such as healthcare, finance, and retail. Additionally, startups such as Haptik, SigTuple, and Niramai are also actively involved in AI research and development.
Overall, India is making significant investments in AI and key digital technologies and is positioning itself as a global hub for AI research and development.
Speculation on the Future of AI Applications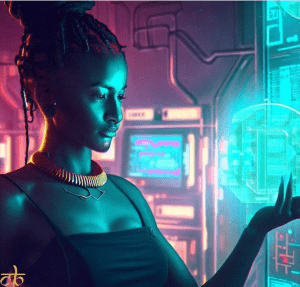 As we navigate through the 21st century, Artificial Intelligence (AI) stands poised to usher in a new era reminiscent of a modern-day gold rush. With AI technology infiltrating every sector of the economy, from healthcare and finance to education and entertainment, its impact is predicted to be transformative and ubiquitous.
AI's potential to automate complex tasks, generate insightful analytics from big data, and drive efficiencies across industries hints at a future where it becomes an integral part of our societal fabric. Investment in this sphere, therefore, may not be merely a matter of technological advancement, but rather a ticket to a ground-breaking financial future.
Today's growing emphasis on AI infrastructure, from robust data centers to sophisticated algorithms, signifies an escalating global dependency on AI. This momentum, akin to the fervour witnessed during the historic gold rush, highlights the rewarding prospects for those ready to venture into the AI landscape.
The current stage of AI development could be likened to the early days of the gold rush – a time when the biggest fortunes were made. In that context, now might be an opportune time to invest, potentially leading to significant returns as the AI market continues to grow and mature.
Invest Responsibly
However, it's crucial to approach this 'AI gold rush' with informed caution. The AI sector, like any investment opportunity, comes with its share of risks and uncertainties. Its rapid evolution, combined with regulatory and ethical considerations, can impact its trajectory. Therefore, while the potential for returns may be high, a comprehensive understanding of the sector, careful due diligence, and a well-considered risk management strategy are paramount for any investor.
It's also worth noting that, much like the gold rush, not every investment will strike gold. Diversification, therefore, remains a key investment strategy, even in the face of a potentially lucrative sector like AI.
In conclusion, while we cannot predict with certainty the precise trajectory of AI's growth, its widespread adoption and transformative potential signal a promising horizon for investors. This 'AI gold rush', therefore, may represent a significant and timely investment opportunity for those willing to embrace the exciting possibilities of this burgeoning field.
Conclusion
Investing in AI can be an exciting opportunity for investors who want to take advantage of the growing importance of AI technology in various industries. However, it is important to conduct thorough research before investing in any AI-focused ETFs, and to consider factors such as the ETF's expense ratio, diversification, and risk tolerance. Alternatively, AI-powered trading tools could provide a suitable learning path with considerable financial rewards, if due diligence and prudence are always properly carried out.