Introduction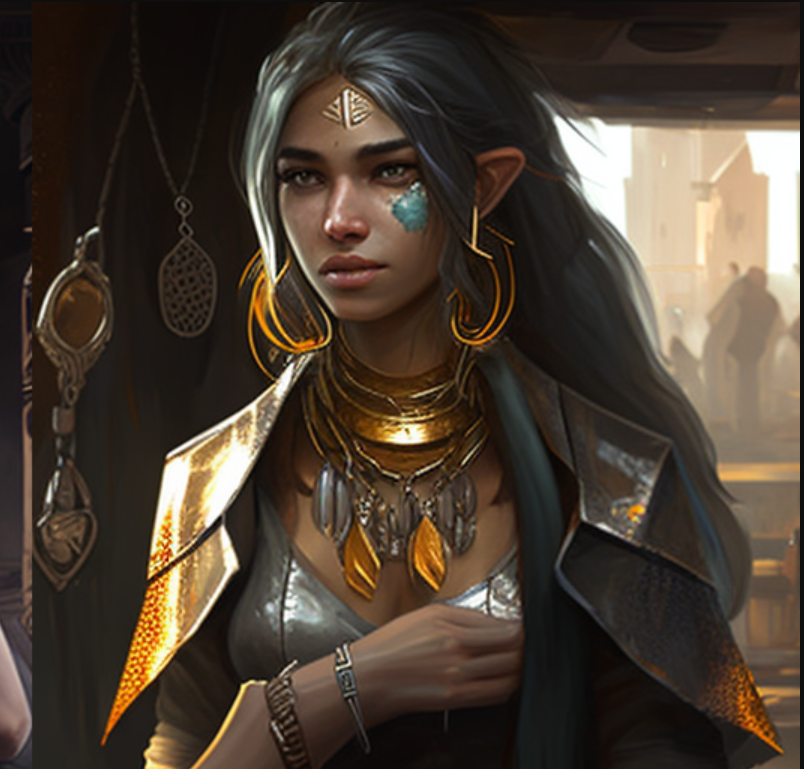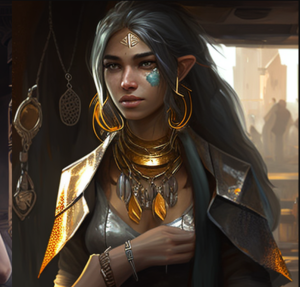 The gold market has been one of the most important markets in the entire history of trading. Always a valuable investment, gold has served as a hedge against inflation and a safe haven for investors whenever the stock market and other assets plummeted. Investors from India have always had a strong relationship with gold, and it is said that Indian housewives hold 11% of the world's total gold supply. 
This is more than the reserves of Switzerland, Germany, the USA, and IMF put together. With that said, it is understandable why novice investors from India would be interested in learning how to buy gold online. Apart from gold itself, there are also many gold-based products that are considered excellent investments. There has been a lot of interest in learning how to buy a sovereign gold bond, for example, or how to buy digital gold. The process for investing into any of these assets is mostly the same, and this guide will explain how to buy gold online, where to do it, what are the benefits, what are the most popular gold-related assets, and more.
Why Invest in Gold?
If you were wondering why it is a good idea to learn how to buy sovereign gold bond, or why to buy gold in its physical form — there are multiple reasons for it. Throughout human history, gold has always had a presence among assets of value. In fact, you could say that it has a history of holding value in the long-term, which cannot be said for any other investment instrument. Paper currency, coins made of non-noble metals, and any other asset that was used as a currency in the past have all been replaced over time.
Gold, however, has been around for thousands of years. It doesn't corrode, it can be melted easily, it has a unique color, and more, all of which makes it easy to recognize and identify. In the modern times, we have had several situations where even the world's strongest currency — the US dollar — has shown weakness. We have seen it several times over the last few decades, even. However, if you buy gold, such matters become irrelevant, because gold always holds value.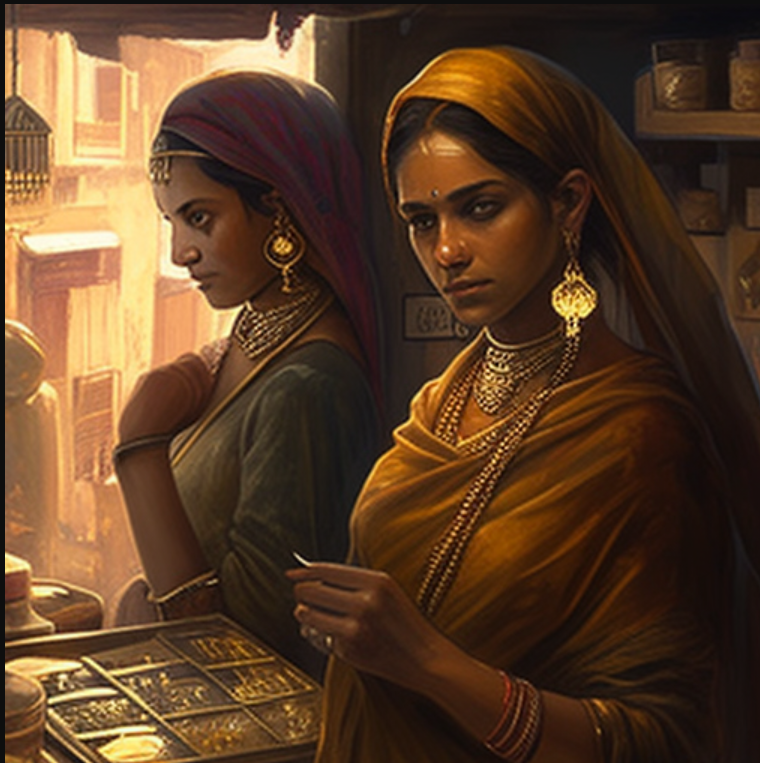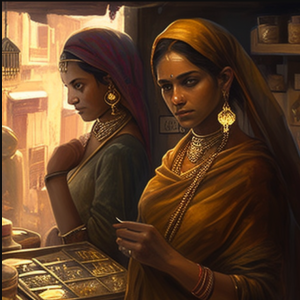 This makes it an excellent inflation hedge, and even if the cost of living skyrockets, chances are that gold would follow, rather than show the same weaknesses as money. Which leads us to another reason why you should buy gold, which is deflation protection. During deflation periods, prices drop, business activity reduces, and the economy suffers from extra debt. One of the biggest periods of deflation was the Great Depression, back in the 1930s. This period was so impactful that it is still remembered today, nearly a century later. However, whether we are talking about the Great Depression of the 1930s, the financial crisis of 2008, or the new post-COVID financial crisis, the gold still persists. The same is true during geopolitical uncertainty.
Not to mention that there is always demand for it, which doesn't only mean that you have a good reason to buy gold, but it also makes it easy to sell it if you need to. If you learn how to buy gold bonds, you can also diversify your portfolio with one of the strongest and most stable assets out there, which is guaranteed to hold its value pretty much forever.
How to Buy Gold in India in June 2023
If you wish to learn how to buy gold online, the first thing to do is to find the right broker for the job. India has plenty of available brokers that will let you buy gold online, and after reviewing most of them, we have narrowed down the list to two platforms — Admiral Markets and Libertex.
Admiral Markets
Amiral Markes is one of the most popular online brokers in India, and it provides access to a wide range of financial instruments. It lets you buy and sell forex, stocks, indices, as well as various commodities. Because of that, it is one of our top choices for those who want to learn how to buy sovereign gold bond, digital gold, physical gold, gold ETFs, and alike. The broker is regulated by multiple financial regulators, including the UK's FCA and Cyprus' CySEC. 
Apart from that, Admiral Markets also stands out for its extremely low fees, as well as the fact that it offers access to numerous trading platforms, such as MetaTrader 4 and MetaTrader 5, which are commonly used among traders. It also offers trading with leverage, great risk management features, quick withdrawals with a minimum withdrawal being only $10, and more. Lastly, if you are new to the world of investing, the platform also has great educational resources, including guides, articles, and webinars.
Libertex
Our second choice for those who want to learn how to buy gold bonds and similar gold-related instruments is Libertex. Another well-known online broker that serves the Indian market, Libertex offers access to stocks, gold, silver, forex, and many more financial instruments. It is also regulated by CySEC, and it is generally praised for being very intuitive and user-friendly. 
The platform comes with multiple key advantages, one of the most notable of which is the zero-commission policy. This makes it a very attractive option for traders from India, as it lets them minimize their costs while investing. Apart from that, it is rich with trading tools and various features, and it even has a demo account where you can practice trading. You can access it from the mobile app or use its web version. As for withdrawals, most are processed within only 24 hours, with a minimum withdrawal being only $10. Lastly, this platform also offers various educational resources, which is perfect for those who wish to learn how to buy sovereign gold bond, gold ETFs, or simply buy gold online in its physical form.
Understanding Gold Investment Options
Before you learn how to buy gold online, you should first learn all the different options at your disposal. We hinted at this earlier in this guide, but if you want to buy gold online, physical gold is not your only option. There are several other options, such as:
Digital Gold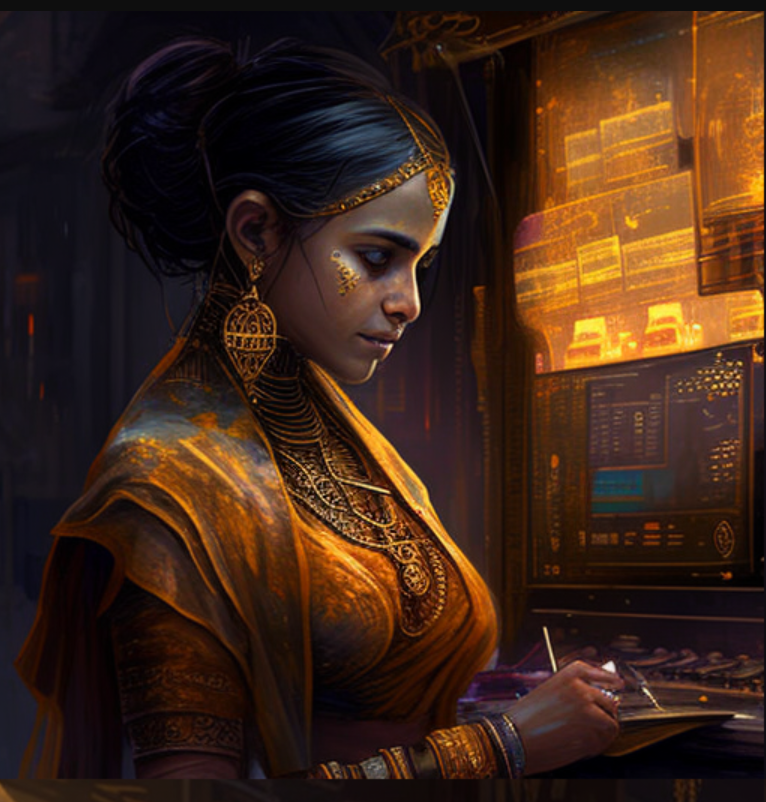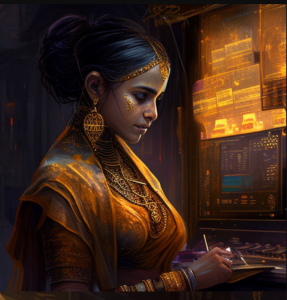 The first we have digital gold, which is something of an umbrella term for a number of different types of gold investment options that are available. If you want to know how to buy digital gold, first note that this includes things such as gold stocks. 
Knowing how to buy digital gold is important because it is much more advantageous than physical gold. One of the biggest benefits of digital gold is the fact that it lets you benefit from the international market. Think of this — if you only know how to buy physical gold, you would have to pay extra for its storage, insurance, security, management, and alike. Physical gold comes in bars, or bullions, which are heavy, and easy to steal since they have a physical form.
On the other hand, if you learn how to buy digital gold, like gold stocks, you don't have to worry about any of that. Plus, you can purchase gold stocks on any market around the world. With that said, you should still only buy gold online from licensed brokers. Do not accept random deals from unknown sources, be they individuals or unregistered trading companies, as there is a big risk of running into scammers.
Another reason why you should learn how to buy digital gold is the fact that it comes with assured purity. Physical gold can be impure, but digital gold purchased via registered brokerages guarantees 9.999% purity. Someone else is in charge of its storage and security, and they most likely keep it in protected, secure vaults. That way, you don't have to worry about it, nor pay for extra storage fees. Digital gold is easy to buy online, and it is a good alternative to funds and ETFs.
Now, while we believe that you should know how to buy digital gold, you should also be aware that there are a few disadvantages to doing so. First of all, it doesn't generate any passive income for you. It also doesn't come under the regulations of the SEBI or SBI. Finally, there is a maximum amount of investment in gold, which is limited to Rs.
Gold Exchange-Traded Funds (ETFs)
Apart from learning how to buy digital gold, we can also recommend considering gold ETFs. An ETF, or Exchange-Traded Fund, is a fund that tracks the price of physical gold. They are made for investors who are after passive investment instruments and who wish to invest in physical gold prices without having to deal with actual physical gold.
As such, they are one of the best ways to buy gold online and not think about the troubles that come with gold bullion. You can get ETFs in paper or dematerialized form, where one Gold ETF unit equals 1 gram of gold. They are backed by physical gold, as well, so you don't have to worry about them getting devalued. Simply put, gold ETFs represent a combination of stock investments' flexibility and the simplicity that comes with learning how to buy digital gold.
With that said, there are risks that come with gold ETFs, as their price will drop if the price f physical gold drops. Essentially, whatever happens to physical gold in terms of value will reflect on the gold ETF, as well.
Sovereign Gold Bonds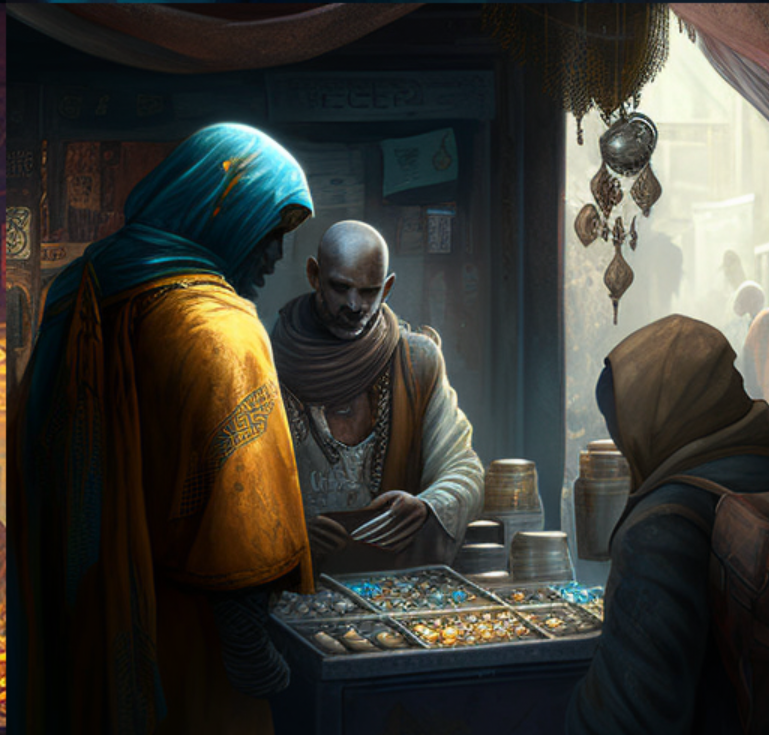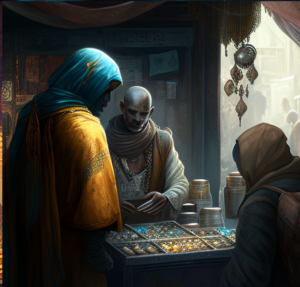 The last type of asset that we wish to discuss in our guide on how to buy gold online is gold bonds. Learning how to buy sovereign gold bond, to be precise.
As always, before you learn how to buy gold bonds, you should first understand what they include. Sovereign gold bonds is a simple but, according to many, superior alternative to buying gold. They are bonds that are denominated in grams of gold, and you can even get in multiplies of 1 gram. The minimum investment here is 1 gram, while the maximum amount that you can buy through gold bonds is 4 kilograms per investor per financial year.
They also come with a fixed interest rate of 2.50% per year. Sovereign gold bonds are RBI-mandated certificates, and they also let you invest in gold without worrying about storage or safekeeping. These products have emerged as a veritable way of buying gold with minimal risk and minimal hassles. And, of course, they are a great way to diversify your portfolio.
Step-by-Step Tutorial: How to Invest in Gold Through an Online Broker
Now that you have learned everything about gold and gold-related products, it is time to learn how to buy sovereign gold bond or simply how to buy digital gold online. To start off, the first step would be to pen an online trading account with a reputable brokerage firm in India. To show you how to buy sovereign gold bond, we have prepared a step-by-step guide using Admiral Markets.
Apart from being a reputable trading platform where you can buy gold online, it is also great for those who wish to diversify their portfolio by investing in stocks, silver, ETFs, and many other products and investment vehicles.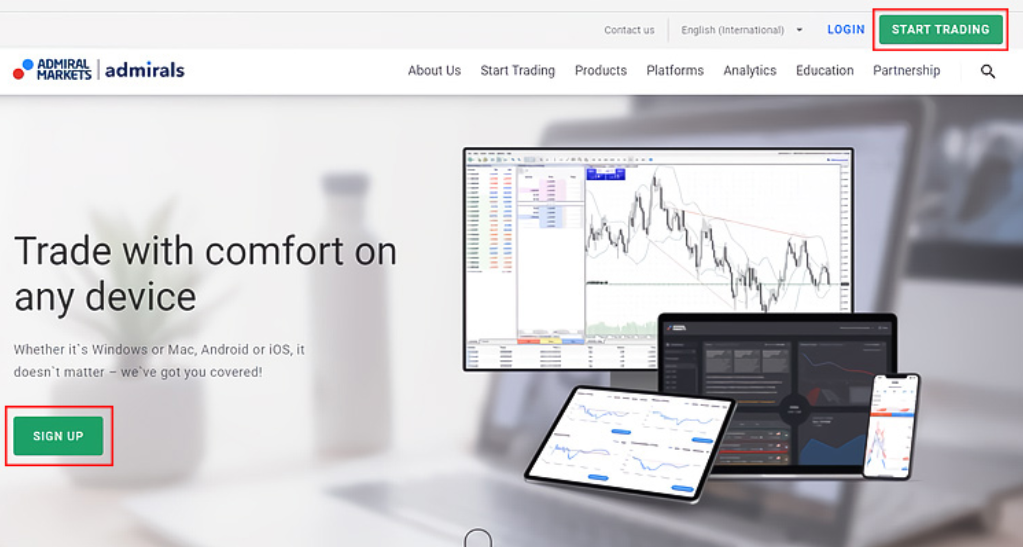 Step 1: Visit Admiral Markets
The first step in learning how to buy gold bonds or gold itself is to visit Admiral Markets' website. Once there, you will see a green Sign Up button. Click it, and it will transfer you to the account opening page. There, you will see several requests for personal and contact information.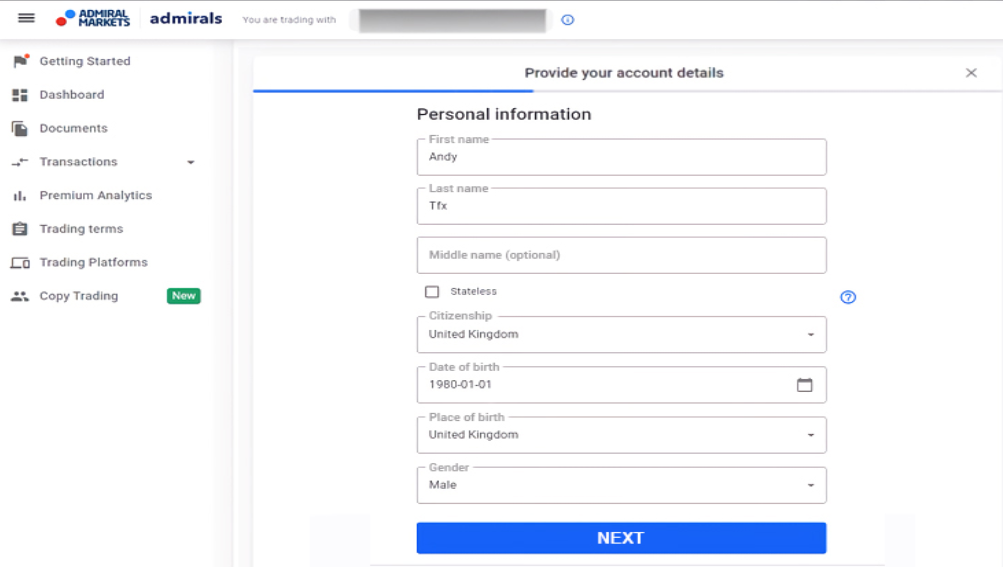 Step 2: Fill In Your Personal Information
The second step in learning how to buy digital gold is to fill in your personal information, including your first and last name, date of birth, an alike. Apart from that, the platform also requires your contact information.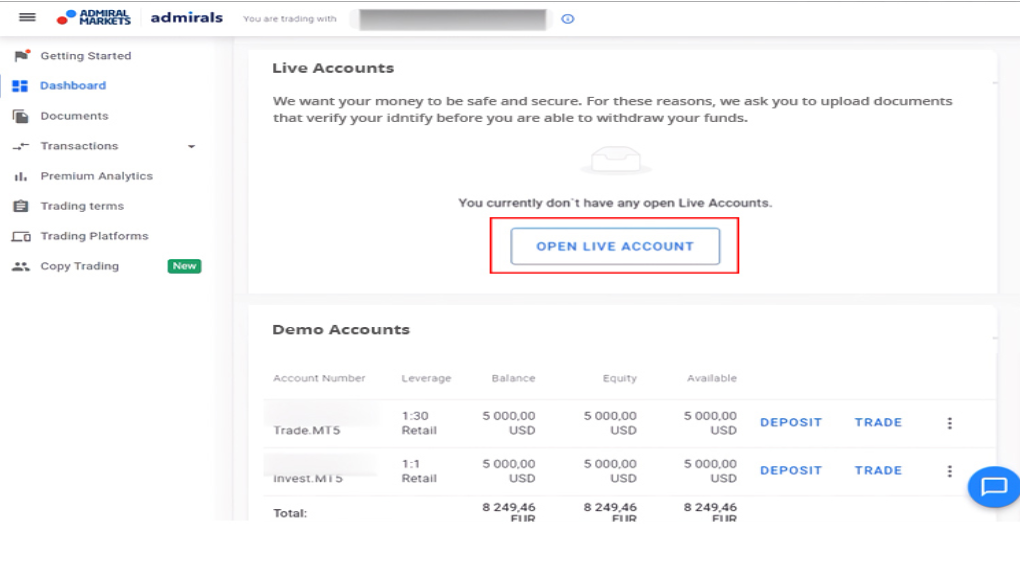 Step 3: Select the Type of Account That You Need
The third step in learning how to buy sovereign gold bond is to choose the type of account that you need. Admiral Markets offers several account types so that its customers can easily find the one that fits their needs. For example, there are demo accounts that are great for beginners, where they get to practice their trading. At the same time, there are live accounts for experienced traders, who are ready to start trading right away. Check what the platform has to offer, and select the type of account that suits your needs. Once you are done, click the "Open account" button.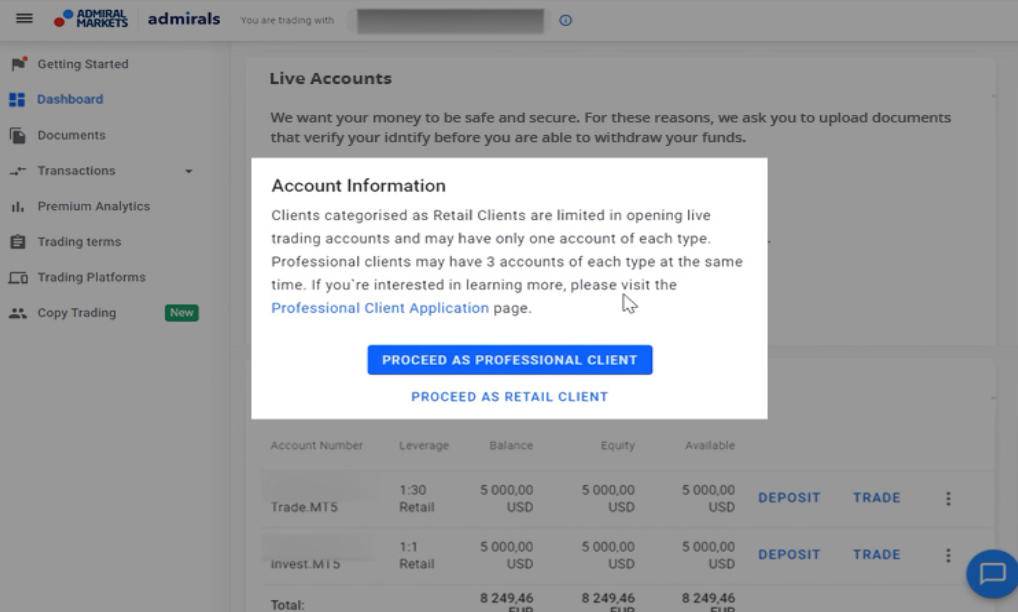 Step 4: Identity Verification
In order to buy gold, you will next have to verify your identity. Admiral Markets is a regulated platform that is registered with Indian authorities. As part of that, it is obligated to verify the identity of every person who wishes to sign up and start trading. With that said, identity verification is a simple and quick process, where the platform requests that you upload certain identification documents, such as a PAN card or Aadhaar card. Once they verify that everything is in order, you will receive an email inviting you to proceed.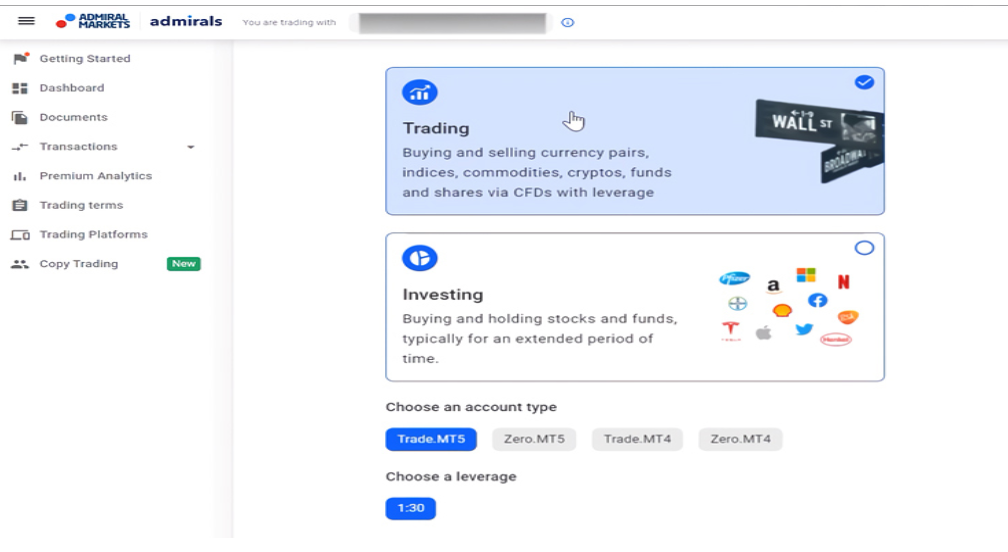 Step 5: Deposit Your Funds
Nearing the end of this tutorial, we have the fifth step in learning how to buy sovereign gold bond, which is to deposit some money. You will have to fund your account with your initial investment. There are several supported deposit methods, including credit and debit cards, bank transfers, and even eWallets. Simply pick the method that suits you best, connect it to the platform, select the amount, and the money will arrive shortly, allowing you to proceed and finally buy gold.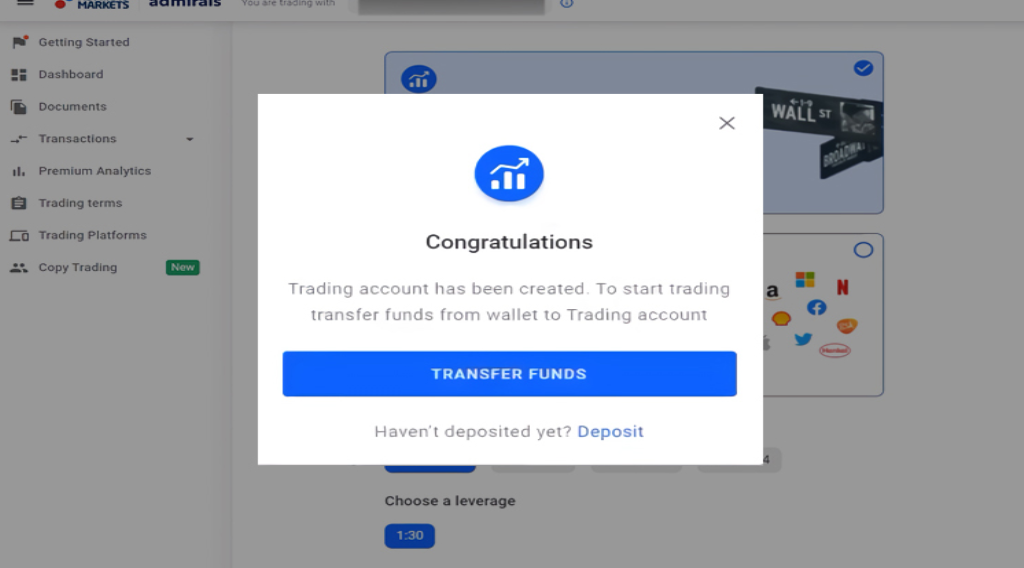 Step 6: Place Orders for Buying and Selling Gold
With that, we have reached the end of our tutorial on how to buy sovereign gold bond, or simply buy gold online. From here on, it is up to you to explore Admiral Markets, find the products that you wish to buy, and start placing buy and sell orders as you see fit. The platform offers multiple order types, including limit orders, market orders, stop-loss orders, and more. Or, if you still feel like practicing, you can use a demo account and buy gold later on.
Tips for Investing in Gold
Learning how to buy gold online is fairly simple, as we have discussed above. However, there are still things that you should know about it. Specifically, there are some useful tips that you should be aware of before proceeding.
Best Practices for Gold Investments
Whether you wish to learn how to buy gold bonds, physical gold, gold ETF, or digital gold — make sure to only stick to investing into what you understand. Essentially, if there are some aspects of the deal that are unclear to you as of yet, it is better for you to focus on other assets until you learn everything there is about this type of investment. The worst thing you could do is enter into a deal that you don't understand, as that can easily lead to losses.
Another thing that you should focus on while learning how to buy gold online is what are your options. We have discussed many different types of gold investments above for this exact reason. A lot of people assume that buying gold simply means buying physical gold, which is the most troublesome way of investing in gold. That doesn't mean that it is bad, and buying physical gold is definitely a preferred method to some, but out of all the methods described in this guide, it comes with the most strings attached.
Another tip that we have to share is considering gold mining stocks. This is closely connected to gold, but it doesn't have a direct connection to it. You would essentially invest in the stock of companies that mine gold, rather than learning how to buy gold bonds or some other type of asset that is directly depending on the gold price.
Also, while it can be beneficial to know how to buy gold bonds, gold ETFs are generally the easiest and safest way to invest in gold. Other than that, we can recommend learning how to manage risks, where one of the best pieces of advice that we can give you is to diversify your portfolio.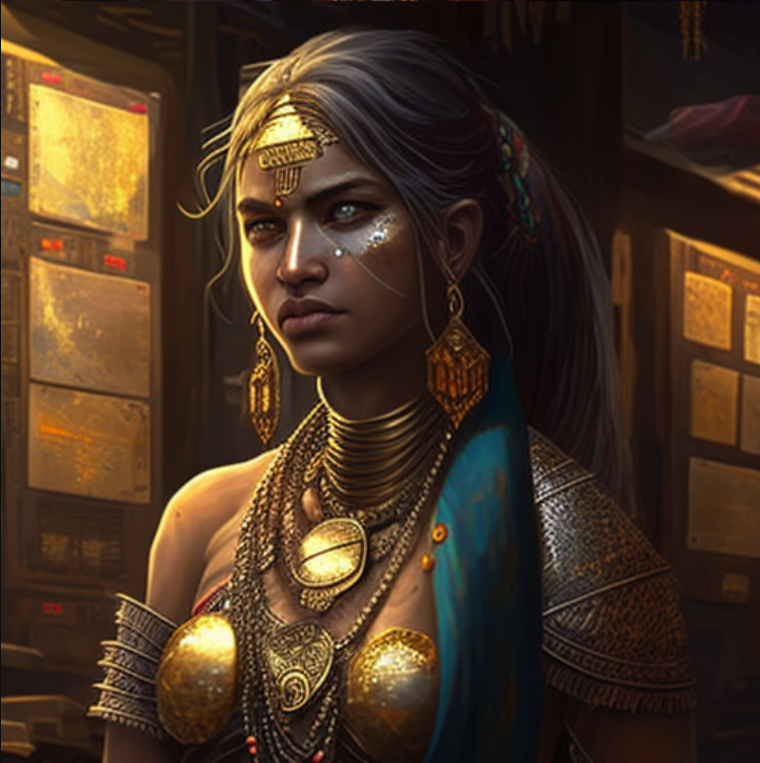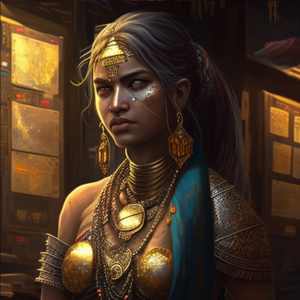 Risks Involved With Gold Investment
Learning how to buy gold online also includes the learning of the risks associated with investing in gold. There are not too many of them, but you should still be aware of them, as they can impact your decision when it comes to buying gold, or a specific gold-related investment vehicle.
The first thing to note here are security concerns when it comes to buying physical gold. This includes things like jewelry, or gold bars, which can be stolen if they don't get stored and secured adequately. Gold is expensive and easy to melt and resell if necessary, which is why investors are advised not to purchase physical gold if they don't have the means of securing it. It is much better to learn how to buy gold bonds and not have to worry about it anymore.
The same is true when it comes to the storage itself, not just security. You can't just leave physical gold lying around in a drawer inside of your home. Storing physical gold, whether in the form of jewelery or gold bullion, can be quite a hassle. Usually, people turn to buying a safe, but even that is not secure enough, and you might end up having to store it with a bank or a company that offers secure storage. Once again, the alternative is to just learn how to buy gold bonds or ETFs or even digital gold and eliminate the risk entirely.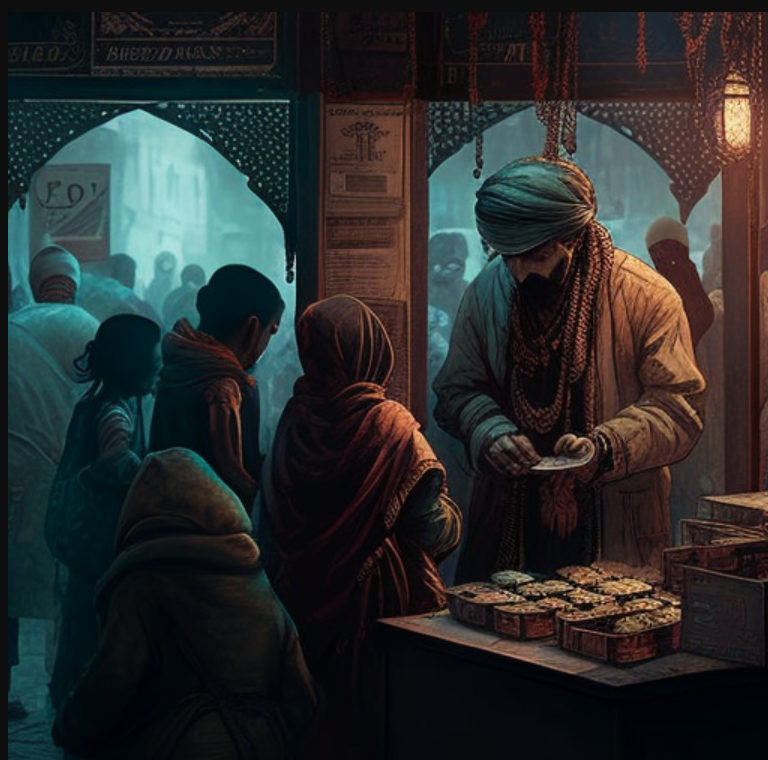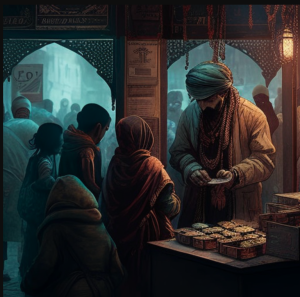 The third issue with investing in gold revolves around making charges. As mentioned, gold is a popular asset, which makes it easy to sell. However, it does come with commission issues, as making charges could increase the cost of gold purchases, especially when it comes to jewelry. You could even end up having to pay fees for your sale. Gold ETFs are a way to go against such concerns, as you don't have to deal with the problems surrounding gold bullion investments.
One more reason why you should learn how to buy gold bonds, ETFs, and similar assets apart from physical gold is purity concerns. As mentioned earlier, you can never be certain how pure is the physical gold that you are buying. However, you can always be sure that gold-related investment vehicles offer maximum purity. 
Lastly, physical gold investments do not generate passive income, unlike things like stocks or mutual funds. This could be a concern if you wish to invest into assets that will continue to give back to you in exchange for holding on to the asset, and maybe retiring early. The only way to profit from physical gold is by selling it at a more favorable price than it had when you bought it.
Recent Updates
Gold prices experienced a moderate decline in midday U.S. trading on Monday due to some upbeat U.S. economic data and positive remarks from the head of the largest U.S. bank. However, despite the current market pressure, gold traders remain optimistic about the future price of gold. June gold was last down $8.10 at $1,990.90, but gold futures bulls have the firm overall near-term technical advantage. Their next upside price objective is to produce a close above solid resistance at the April high of $2,063.40. While bears' next near-term downside price objective is pushing futures prices below solid technical support at the April low of $1,965.90, traders remain confident in the continued upward trend of gold. Wyckoff's Market Rating is currently 7.0, indicating a positive outlook for gold in the short term.
Conclusion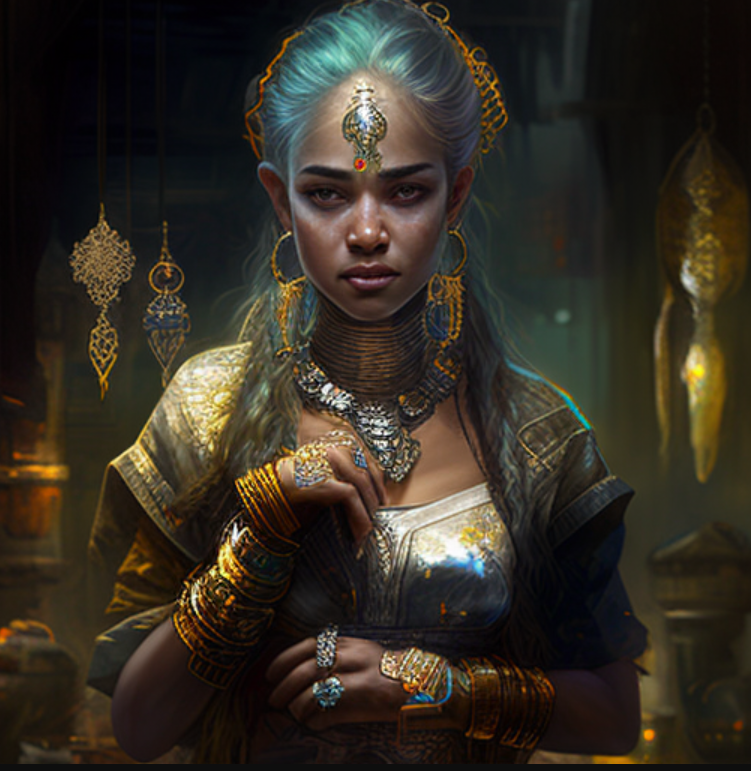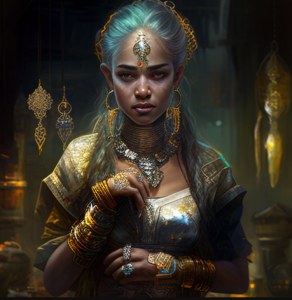 Throughout this guide, we have seen different ways of investing in gold, and we explained how to buy gold online, and why you should learn how to buy gold bonds or ETFs, as opposed to physical gold. Learning how to buy gold online comes with a number of advantages, and minimal risks, while physical gold comes with extra costs and concerns. Apart from physical gold, you can buy sovereign gold bonds, digital gold, or gold ETFs, all of which are believed to be superior alternatives.
We also talked about choosing the right online broker, and recommending a few that are among the best in India. Essentially, you should ensure that the broker has the asset that you seek to invest in, that it is regulated, and reputable, that it supports the payment method that you prefer to use, and that it doesn't charge massive fees. 
In the end, investing in gold in India is a great way to protect your funds from inflation and similar problems of traditional finance, as gold is incredibly resistant and long-lasting. However, you still have to consider your options and make sure that you have picked the most convenient one.