Shiba Inu – A Primer for All Investors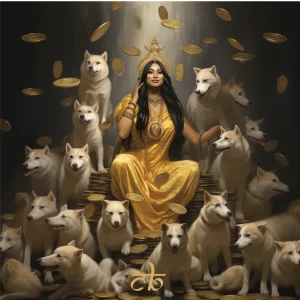 The digital finance world experienced a phenomenon with the emergence of Shiba Inu. With a staggering market capitalization of over $40 billion by October 2021, it positioned itself prominently alongside major cryptocurrencies. Notably, Shiba Inu's acceptance extended to major retail chains such as Nordstrom. Like every other digital asset, it's imperative to understand its intricacies before investing.
On August 4th, 2023, a significant stride for Shiba Inu was taken when Binance, a leading cryptocurrency exchange, incorporated it as a collateral asset for its Flexible Loan and VIP Loan services. This incorporation led to a remarkable 5% price surge for SHIB.
From its inception in October 2020 to the culmination of October 2021, Shiba Inu reported a surge of 250,000,000%, transforming early-stage investors, who initiated with nominal investments, into financial magnates within a year's span. Those who had invested merely a few cents or USD during its ICO stage or shortly after launch, became multi-millionaires within a few months. 
In This Guide:
What is Shiba Inu?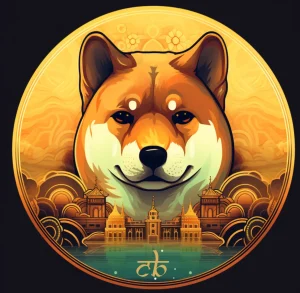 Digital currencies, as their name suggests, exist solely in the digital realm, with cryptocurrencies being the most prominent members of this group. Shiba Inu emerged as a meme token that caught the attention of the digital finance community in 2021.
The originator of this canine-themed digital currency goes by the pseudonym Ryoshi. There's speculation, as suggested by Coinbase's Conor Grogan, linking Ryoshi to Alameda Research, closely associated with FTX. Its surge in popularity finds parallels with notable entities like the Yuga Labs NFT collection – Bored Ape Yacht Club, bolstered by the dedicated Shiba community across various platforms.
Shiba Inu is identifiable by its Japanese dog mascot and is notorious for its price volatility. Its inception aimed to address certain inefficiencies associated with Dogecoin. Nevertheless, its utility remains limited, though certain establishments like NOWpayments, Gucci, and Nordstrom have started accepting it.
The Shiba Inu ecosystem anticipates growth, especially post the Shibarium's beta launch in March 2023, with the full launch aimed for August 13-17, 2023. Shibarium serves as Shiba Inu's secondary layer, the foundational technology hosting Shiba Inu and related tokens such as Leash and Bone. The Shiba universe is expanding, showcasing its metaverse – the Shiba Metaverse, offering users a platform to establish and expand their projects. Notably, this metaverse introduced the WAGMI temple, one among the 11 hubs in SHIB's Metaverse, making its debut at the SXSW XR Experience in March 2023.
Informed decisions are paramount when venturing into cryptocurrencies. The realm is filled with promising prospects, but thorough research delineates worthy investments. An effective strategy involves examining the crypto's whitepaper or its concise version, the litepaper.
How to Buy Shiba Inu in India in September 2023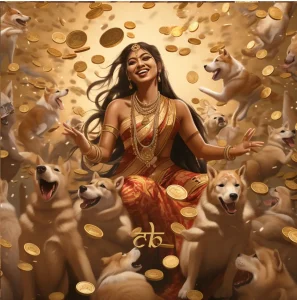 To secure Shiba Inu, either a cryptocurrency wallet or an exchange is required. An exchange offers comprehensive features allowing trading futures and earning through staking of Shiba Inu.
Register on a Trusted Exchange: Platforms such as Libertex and Avatrade are among the many available.

Undergo the KYC Process: Mandated by global Anti-Money Laundering norms, this verification step ensures the prevention of illicit activities.

Select the Desired Shiba Pair: Shiba Inu typically pairs with renowned cryptocurrencies like Bitcoin (BTC) or Ethereum (ETH).

Fund and Purchase: Deposit funds, select your Shiba pair, place an order, and await its completion.

Check Your Wallet: Post-purchase, Shiba Inu will reflect in your digital wallet promptly.
Best Crypto Exchanges for Buying SHIB in India and Abroad in September 2023
The following exchanges have been unanimously reviewed as the most reliable by both seasoned and new investors alike, offering up to a 100% match welcome bonus on your first deposit, doubling your investment funds when buying SHIB:
Pros
0% fees on stock trades, minimum deposit of only $10 or equivalent
Over 322 tradable assets available
Unmatched user-friendly interface, easy for beginners to catch on
Cons
Unavailable in some countries, including the United States
Only features two types of accounts (Demo and Standard)
Pros
Swift Account Setup: Account activation in approximately 5 minutes with an efficient digital process.
Robust Support & Education: 24-hour multilingual support and comprehensive educational resources through AvaTrade Academy.
Diverse Investment Products: Over 1,260 tradeable symbols, including Forex and cryptocurrency CFDs.
Cons
Withdrawal Timeframe: Although competitive, withdrawals can take up to two business days.
Mobile App Features: While AvaTrade's mobile apps are innovative, they lack some advanced features compared to other industry leaders.
Libertex: A New Age Crypto Trading Hub
Originally known for its prowess in stock and forex trading, Libertex has now ventured into the realm of cryptocurrency. This transition presents users with an intuitively designed platform, ensuring a seamless trading experience. To make the deal sweeter, Libertex has introduced various contests and rewards, which includes the possibility for users to bag a whopping 500 BTC, drive away in a Tesla Model Y, or own the latest iPhone.
Whether you prefer trading on your computer or your mobile device, Libertex ensures consistency across all platforms, be it Android, iOS, or web. Its 24/7 market access ensures that you're not bound by time constraints when executing transactions.
Moreover, starting your trading journey with Libertex is hassle-free; with a minimal deposit of just $10, users can benefit from some of the industry's most competitive commission rates, and many trades come without any associated fees.
AvaTrade: Your Gateway to Crypto Investments, Especially SHIB
AvaTrade, already a distinguished name in the financial world, offers intriguing opportunities specifically tailored for the budding cryptocurrency investor. Among its arsenal of features, the most captivating one is undoubtedly its bonus structure, which beckons both new and veteran traders. Eager to dive into the lucrative world of SHIB and other cryptos with some added perks? Let's explore!
AvaTrade's Bonus System: Boosting Your Capital While there isn't a no-deposit bonus currently, AvaTrade's deposit-based bonus is designed to amplify your starting capital. A mere deposit of 200 USD or its equivalent in ZAR, GBP, EUR, or AUD grants you a rewarding kickstart. Remember, as you augment your deposit, so does your bonus, which can provide a significant boost, especially when considering crypto investments like SHIB. Here's a quick glimpse of the structure:
200 USD deposit gifts you 40 USD.
300 USD deposit brings in an extra 60 USD.
500 USD? You're looking at a bonus of 100 USD.
Amplify it to a 1000 USD deposit and earn a hearty 200 USD.
Eligibility and Terms: Only traders with verified real accounts can bask in these bonuses. If you're on a demo, it's time to consider an upgrade. While the bonuses are designed to enhance your trading experience, there's a small caveat: they're not instantly withdrawable. To cash out, you'll have to achieve a specified trading volume.
Unlocking the AvaTrade Bonus: Two primary bonuses await you:
AvaTrade Welcome Bonus: As a fresh member of the AvaTrade family, once your account is funded and certified, a welcome bonus awaits. Use it for FX or CFD trades, including SHIB investments. But remember, this perk comes with a timeline; you have six months to meet the necessary trading volume. Fail to do so, and the bonus might be rescinded. One last tip: bonuses might not be applicable for deposits made via Neteller or Skrill.
In conclusion, whether you're an avid SHIB enthusiast or a general crypto investor, AvaTrade promises not just a platform for trade but a means to amplify your resources right from the get-go. Time to dive in!
Additional Routes to Procuring Shiba Inu and Understanding Cryptocurrency Exchanges
Alternative Methods to Acquire Shiba Inu
Whilst cryptocurrency exchanges remain the foremost platform for obtaining Shiba Inu, other avenues can also be considered:
Direct Purchases: Engaging directly with Shiba Inu holders, be it in-person or online, presents another avenue. Upon mutual agreement on the quantity and price, the seller transfers the Shiba Inu to your designated wallet in exchange for conventional currency.

Crypto Swaps: If you hold other cryptocurrencies, they can be traded for Shiba Inu. Identify a suitable trading pair and execute the swap. This method is swift and instantaneous.
Pre-requisites for Opening a Cryptocurrency Exchange Account
To start with cryptocurrency trading, certain criteria must be met. Let's explore these essential requirements.
Personal Details: Mainstream exchanges necessitate the submission of personal details, integral for the KYC process. Typically, the details encompass:
It's crucial to ensure accuracy as any discrepancies might delay or even prevent account activation. Once successfully verified, trading can commence immediately.
Minimum Fund Deposit: The minimum deposit is influenced by both the exchange platform and the chosen payment method. Whilst credit or debit card transactions might require between £10 and £50, peer-to-peer exchanges or direct fiat deposits could go as low as £2. Generally, there's no stipulation to maintain a specific balance, but the tradable amount usually oscillates between £1 to £20.
Classifying Cryptocurrency Exchanges
1. Centralised Exchanges:
Operated by particular corporations or entities, these platforms function as intermediaries, levying fees to facilitate cryptocurrency trades. Their strengths lie in:
Enhanced liquidity, reducing order wait times.

Opportunities to preserve and accumulate crypto.
2. Decentralised Exchanges:
Trading on decentralised exchanges involves direct interactions between buyers and sellers, linking their cryptocurrency wallets. Their merits are:
Superior security since they bypass centralised storage.

Absence of central authority ensures users are insulated from scenarios like the FTX collapse.
3. Hybrid Exchanges:
By merging features of both centralised and decentralised platforms, hybrid exchanges offer:
Superior liquidity compared to typical decentralised platforms.

Employment of smart contracts to guarantee secure transactions and safeguard both parties' funds.
Gaining a grasp of these exchange types is vital for a knowledgeable cryptocurrency trading experience in the Indian milieu.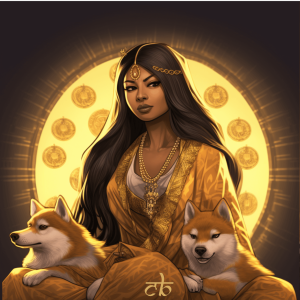 Factors to Bear in Mind When Registering on a Cryptocurrency Exchange:
Security: Safeguarding your assets is paramount. Opt for exchanges that implement two-factor authentication (2FA), an effective deterrent to hackers. Prioritise those with a stellar record in cybersecurity.

Fees: High transaction fees can mount over time, especially for regular traders. Seek exchanges with reasonable deposit, withdrawal, and trading charges.

Diversity and Quality of Supported Cryptocurrencies: It's not just about the volume but also the quality. Ensure that the supported cryptocurrencies are thoroughly vetted and not listed superficially.

Wallet Standards and Protection: The wallet's security provisions are critical for a hassle-free and secure trading experience. Opt for exchanges that provide multi-tiered security wallets with a dependable security history.

Storage and Custody: Decide between a custodial or non-custodial wallet. The former offers convenience but is more hack-prone. The latter provides enhanced security at the cost of full responsibility on the user's end. For optimised safety, consider a decentralised exchange, granting exclusive crypto access and thwarting misappropriations, as witnessed in the 2022 FTX debacle.
Is Investing in Shiba Inu Coin Prudent?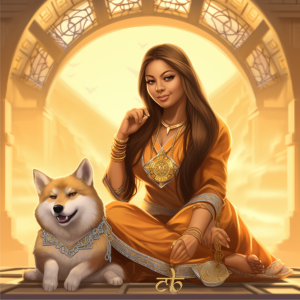 After the dramatic rise and fall of Shiba Inu in 2021, potential investors are pondering its viability. Below, find five compelling reasons to consider investing in Shiba Inu:
Robust Community Support: Shiba Inu's community, exemplified by the near half a million-strong 'SHIBArmy' on Reddit, is a testament to its popularity. It continues to be a buzzing topic on Twitter and various crypto forums, a feat many altcoins haven't achieved.

Smart Contract Potential: Those acquainted with Ethereum appreciate its smart contract capacities. As Shiba Inu operates on the Ethereum blockchain, it can harness these functionalities, enhancing its long-term relevance.

Diversified Use Cases: Beyond its role as a digital currency, Shiba Inu has ventured into additional avenues. A notable example is ShibaSwap, a decentralised exchange emphasising dog-themed meme coins, enabling users to liquidise assets and mint the BONE token, integral to its DAO governance.

Immense Growth Prospects: Shiba Inu, with its current market cap hovering around $6 billion and a unit price of just $0.0000109, presents substantial growth potential. This was vividly demonstrated in October 2021. Additionally, the 2023 'Shiberse' launch positions Shiba Inu as a metaverse token, broadening its applications which could further its demand and consequent valuation.

Foray into the Metaverse: Emulating several contemporary NFT ventures, Shiba Inu has ventured into the metaverse. Dubbed 'ShibVerse', details remain sparse, but whispers suggest potential features like virtual estates and in-world assets fashioned as NFTs.
Shiba Inu Coin Price Overview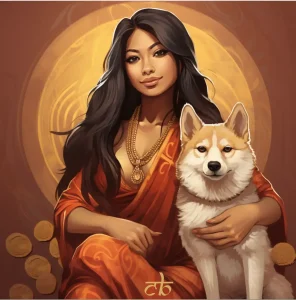 In this subsequent section, we'll shed light on Shiba Inu coin's price trajectory and anticipate its potential in the forthcoming weeks and months. Referring to the chart, SHIB ascended to an impressive peak of $0.000088 in October 2021, marking a staggering rise of over 1190% in just shy of a month.
This zenith, however, was ephemeral. The subsequent months witnessed a precipitous drop, exacerbated by the crypto market downturn termed as the "crypto winter". By 2022's closure, SHIB's value plummeted to $0.000008, albeit it was still exponentially higher than its debut price.
Currently, in 2023, Shiba Inu's trading rate stands at $0.00001019, fluctuating between $0.00001015 and $0.00001037 in a 24-hour span. Post the 2022 slump, the coin has shown signs of recovery, showcasing a 25% YTD return.
Astoundingly, within its inaugural year, SHIB skyrocketed by 2,50,00,000%. Thus, early birds who invested mere pennies or a few dollars during its ICO phase found themselves millionaires in the ensuing year!
Forecasting the Shiba Inu Coin's Price
So, the question arises: Have you missed the Shiba Inu train? Considering its recent downturn, what lies ahead for this coin? Numerous market experts argue that Shiba Inu, bolstered by its fervent community and diverse applications, remains one of the crypto market's dark horses. Its impending ventures into the metaverse and NFT realm could potentially trigger a bullish phase.
We've consulted various AI-driven forecast platforms for Shiba Inu's price projections. A rather pessimistic stance is held by Wallet Investor, predicting an 89% depreciation in SHIB's value, plunging to $0.000001 within a year.
Conversely, Price Prediction exudes optimism, suggesting a gradual price uptrend. It pegs SHIB's average at $0.000014 for 2023, with potential peaks at $0.0000158. According to this analysis, by 2030, SHIB may only surge 2.4x, averaging around $0.00019.
Digital Coin Price offers similar sentiments, projecting an average rate of $0.0000211 for 2023, peaking possibly at $0.0000228. By their accounts, come 2030, SHIB might hover around $0.0001.
Decoding Shiba Inu's Token Burn Shiba Inu's token burn approach is intrinsically tied to network activity, acting as both a value enhancer and a potential price stabiliser. Given this active burn methodology, Shiba Inu's trajectory is poised to mirror its user base's activity levels.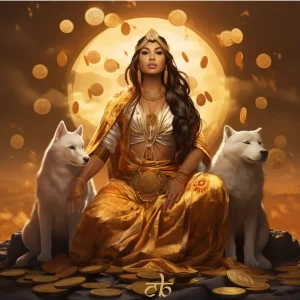 If Shibarium consistently burns 5 trillion tokens monthly, it results in an annual reduction of 60 trillion tokens. To achieve a value of $0.01, with a sustained market cap of $4.7 billion, SHIB would necessitate having only 470 billion tokens actively circulating. This implies the need to remove a whopping 569.5 trillion tokens from the total count.
Therefore, with Shibarium's scope and ambition, about to launch in August 2023, the potential of SHIB to reach $0.01 and thus 1,000x in value is rendered realistic!
Shiba Inu Price Predictions for 2030
Here's a summarised forecast for Shiba Inu's price throughout 2030 based on the given analysis:
Decoding Shiba Inu's Token Burn Shiba Inu's token burn approach is intrinsically tied to network activity, acting as both a value enhancer and a potential price stabiliser. Given this active burn methodology, Shiba Inu's trajectory is poised to mirror its user base's activity levels.
The most pessimistic predictions leading to 2030, prior to the announcement of Shibarium, still entailed a 10x surge in the worst case scenario.
Note: This summary is based on the provided hypothetical analysis and should not be considered as financial advice. Always consult with a financial professional before making any investment decisions.
Pros
0% fees on stock trades, minimum deposit of only $10 or equivalent
Over 322 tradable assets available
Unmatched user-friendly interface, easy for beginners to catch on
Cons
Unavailable in some countries, including the United States
Only features two types of accounts (Demo and Standard)
Pros
Swift Account Setup: Account activation in approximately 5 minutes with an efficient digital process.
Robust Support & Education: 24-hour multilingual support and comprehensive educational resources through AvaTrade Academy.
Diverse Investment Products: Over 1,260 tradeable symbols, including Forex and cryptocurrency CFDs.
Cons
Withdrawal Timeframe: Although competitive, withdrawals can take up to two business days.
Mobile App Features: While AvaTrade's mobile apps are innovative, they lack some advanced features compared to other industry leaders.
Exploring Shibarium: What Is Shibarium and What Does It Mean for SHIB? 
Shibarium isn't just a name; it's a layer-2 blockchain solution constructed on the Ethereum backbone specifically for Shiba Inu. Conceptualised by Ryoshi, Shiba Inu's anonymous founder, its vision is to morph the once-meme coin into a robust ecosystem. The coin is on the road to achieving this through decentralization, integrating a decentralised exchange (DEX), metamorphic virtual worlds (the metaverse), and blockchain-centric games like Shiba Eternity.
Shibarium's Significance for Shiba Inu
Shibarium brings several advantages to the table:
Speed

: Transactions become faster.

Fees

: Reduced transaction costs.

Utility

: Enhanced token functionality.

Ecosystem Development

: A holistic ecosystem that includes the SHIB metaverse, ShibaSwap DEX, and blockchain games.

Token Management

: With its vast supply, SHIB's value has been a concern. Introducing BONE as Shibarium's native currency helps counterbalance SHIB's overwhelming circulation.
Shibarium's Mechanism
The modus operandi of Shibarium focuses on boosting throughput without sacrificing security. Most transactions are channeled through Shibarium, lightening the load on Ethereum, leading to quicker yet fortified transactions. Furthermore, a coin-burning feature will control the inflation of SHIB.
Coins in the Shibarium Ecosystem
The Shibarium ecosystem incorporates several themed tokens:
SHIB

: The original token.

BONE

: A dual-purpose governance and utility token.

LEASH

: Primarily for staking to earn rewards.

TREAT

: A reward token.

SHI

: A stablecoin to mitigate market volatility.
SHIB Metaverse and ShibaSwap's Role: The SHIB metaverse is designed to be an expansive, immersive, 3D space, while ShibaSwap offers myriad functions, from staking tokens to farming them. One key feature of Shibarium is the large-scale burning of SHIB tokens, potentially driving up its value over time.
In summary, Shiba Inu, through Shibarium, is demonstrating that it's much more than just a meme coin. With its expanding ecosystem, growing use cases, and community backing, the future looks bright for this once-underestimated cryptocurrency. As with all crypto investments, potential investors should exercise due diligence and consult with financial experts before making any decisions.
What Is A Token Burn? Token burning refers to the deliberate process of eliminating a certain number of coins or tokens from the circulating supply. It's akin to sending these tokens to an inaccessible address, rendering them unrecoverable and thus "burnt".

Why Burn Tokens?
Tokens are burned to:
Create scarcity: Fewer tokens mean increased rarity.

Manage inflation: A technique to counter inflation prevalent in many cryptocurrencies.

Possibly boost token value: Less supply could increase demand, potentially raising token price.
Shiba Inu's Tokenomics
Shiba Inu, initiated with a whopping one quadrillion tokens, set itself apart by sending half to Vitalik Buterin and locking the rest on Uniswap, a move by "Ryoshi" to promote decentralisation.
The Shiba Inu Three-Token System
SHIB: The fundamental token, dubbed the "Dogecoin Killer", known for its vast supply and affordability.

LEASH: Initially linked to Dogecoin's price but later detached. It boasts a limited 107,646 token supply.

BONE: Linked to ShibaSwap, their decentralised exchange, BONE facilitates transactions within the platform.
These tokens collectively bolster the Shiba Inu platform's value and functionality.
Shiba Inu's Burning Philosophy
Given Shiba Inu's colossal initial supply, token burning becomes pivotal for price stabilization and potential value appreciation.
How Shiba Inu Burns Tokens
Shiba Inu implements both manual burns (deliberate token send-offs to burn addresses) and automated burns (integrating token burning into transaction fees on the Shibarium network). This dual approach ensures a consistent decrease in SHIB's total supply.
Shiba Inu Burn Tracker
The Shiba Burn Tracker is a specialised site that monitors and reports on Shiba Inu token burns, offering insights into token scarcity and potential value ramifications.
Does Burning Benefit SHIB's Value? By continuously diminishing SHIB's supply, its value could theoretically rise, provided the demand remains unchanged or grows. Coupling token burning with transactional activity on the Shibarium network further promotes SHIB's circulation and utility.
Benefits of Shiba Inu's Burning Strategy
Enhanced scarcity: Reduced tokens amplify scarcity.

Possible price hike: Scarcity and maintained/increased demand could elevate the token price.

Long-term viability: Burning can aid in ensuring the prolonged relevance and stability of the Shiba Inu ecosystem.
Optimal Shiba Inu Wallets
A pivotal consideration while understanding Shiba Inu coin acquisition is the post-purchase storage. Given SHIB's touted potential as a long-term crypto asset, establishing a secure digital wallet is of paramount importance.
These dedicated wallets, tailored for cryptocurrencies, vary in nature. 'Hot wallets' offer ease of access but are susceptible to online threats, given their internet connectivity. Conversely, 'cold wallets', physical storage devices, might be less prevalent but are deemed far more secure, ensuring your crypto remains offline.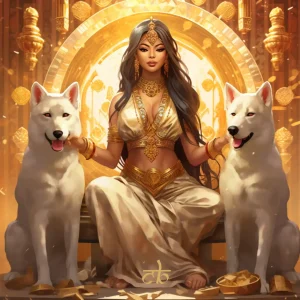 Conclusion – Is SHIB a Good Investment? 
Shiba Inu, based on the Ethereum blockchain, offers its users a myriad of opportunities. From trading to investing, Shiba Inu has garnered attention, especially since it's accessible through various platforms, such as Libertex and Avatrade. Despite facing significant price drops in the past, the coin has shown potential for growth, as recent bullish momentum suggests a possible reversal in the near future. Its multifaceted utility extends beyond simple trading – it can be used for real-life purchases, Shiboshi NFT acquisitions, and even offers avenues for staking and earning rewards. The Shiba ecosystem introduces the concept of 'burning,' a practice aimed at reducing the coin's circulation and potentially bolstering its price.
Shiba Inu is an Ethereum-based crypto coin.

Accessible via Libertex, Avatrade for their favourable trading fees and special 100% match deposit and no deposit bonuses.

Despite price fluctuations, there's potential for price reversal.

Offers utility in real-world shopping, acquiring NFTs, and staking.

Shiba's burning practice can lead to rewards in the ecosystem and has implications on its overall value.
Crypto products and NFTs are unregulated and can be highly risky. There may be no regulatory recourse for any loss from such transactions.
FAQs
Where can I buy Shiba Inu coins?

Platforms like Libertex and Avatrade are recommended due to their low fees and high regulation standards, as well as the no-deposit or 100% match deposit bonuses that they offer on sign-up.
How can I buy Shiba Inu?

Anyone can buy the SHIB token via brokers using FIAT currency or exchanges that facilitate crypto-to-SHIB transactions.
Is it too late to buy the Shiba Inu token?

Recent bullish signs suggest potential value and a chance for a price rebound, whilst Shibarium's launch even render the prospect of a 1,000x price spike entirely realistic and attainable.
How Does Shiba Inu Work?

As an Ethereum-based crypto, transactions are permanent and join an immutable blockchain once consensus is reached.
How Do I Use Shiba Inu?

Trade, use it for purchases, buy NFTs, or contribute to liquidity pools in the Shiba ecosystem.
How Can I Earn With Shiba Inu?

Stake on exchanges or "burn" tokens on Shibaswap for rewards in the Shiba ecosystem.
What is Shibarium?

Shibarium is a forthcoming layer-2 blockchain network for Shiba Inu, originating from a proposal by Ryoshi, Shiba Inu's anonymous creator. Intending to transition Shiba Inu from a memecoin to a multifaceted ecosystem, Shibarium will encompass a decentralised exchange (DEX), a metaverse, and blockchain games. Although no official launch date is set, an early preview of the SHIB metaverse was showcased at SXSW 2023.
What does Shibarium mean for Shiba Inu?

Shibarium aims to enhance Shiba Inu by offering faster transaction speeds, substantially reduced fees, and broader token utility. It seeks to revolutionise the Shiba Inu ecosystem, introducing BONE as the native coin, and providing a platform for efficient DApp development. By integrating this layer-2 solution, Shiba Inu can leverage Ethereum's strengths while mitigating its limitations, ultimately solidifying its position in the crypto world.
How will Shibarium work?

Functioning alongside Ethereum, Shibarium will optimise transactions for speed without sacrificing security. It will handle a majority of the transactions, relieving Ethereum from potential congestion. A token burn mechanism is also in place, reducing SHIB inflation and aiming for price stabilization.
Which coins will comprise the Shibarium ecosystem?

Shibarium will introduce multiple tokens, all themed after dogs: SHIB, BONE, LEASH, TREAT, and the SHI stablecoin, each playing specific roles within the system.
What's the role of the SHIB metaverse and ShibaSwap in Shibarium?

The SHIB metaverse, an immersive 3D space with varied hubs, offers users opportunities in business, gaming, and DeFi. ShibaSwap, stemming from SushiSwap, allows users to engage in a range of activities from staking to receiving NFT drops. Both play a pivotal role in enriching the Shibarium ecosystem.
Why do people burn SHIB tokens?

Burning removes tokens from circulation, often boosting the coin's value. It's also a mechanism to earn rewards in the Shiba ecosystem.
What are the benefits of burning SHIB?

Burning potentially increases the token's value by reducing its supply and can yield rewards in the ecosystem.