What Is an Online Stock Broker?
An online broker is an intermediary between you and the market instead of traditional brick-and-mortar brokers.
An online broker helps you to sell and buy shares, stocks, and other assets in the stock market. However, since they operate online, you do not need to see them face to face to sell and buy stocks. Besides helping individuals buy and sell stocks, online stock brokers also offer educational services to users.
For beginners, they are some online stock brokers that offer educational resources that will help you learn some effective skills needed to trade stocks. In fact, a way of evaluating the best online stock trading platforms is by the educational resources they offer to their users given that a focus on well-educated and informed investors inherently reflects well on their priorities.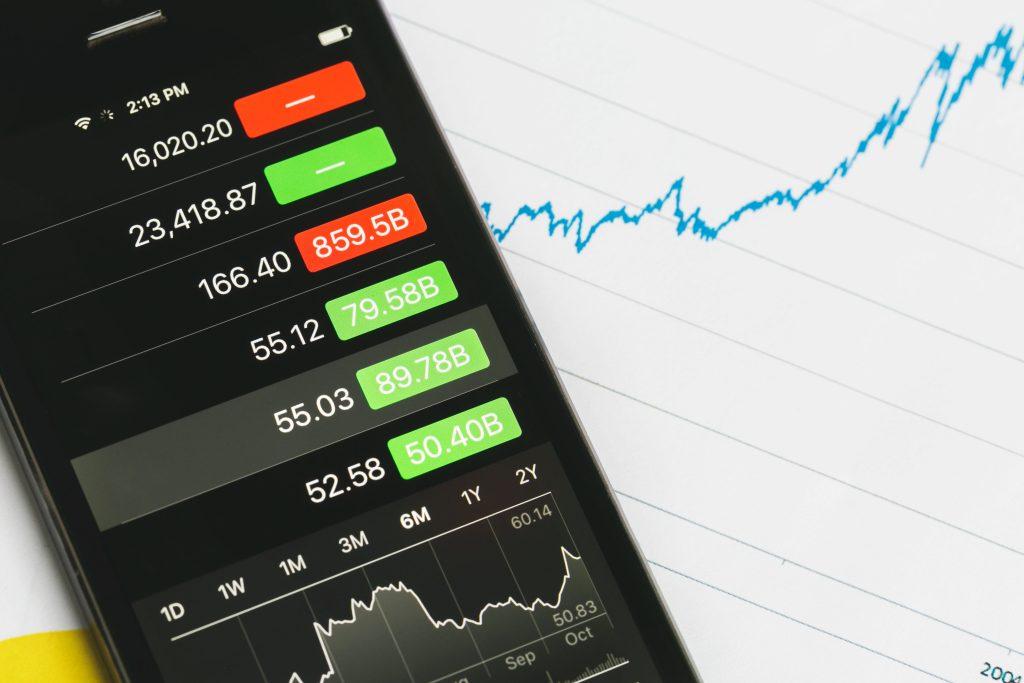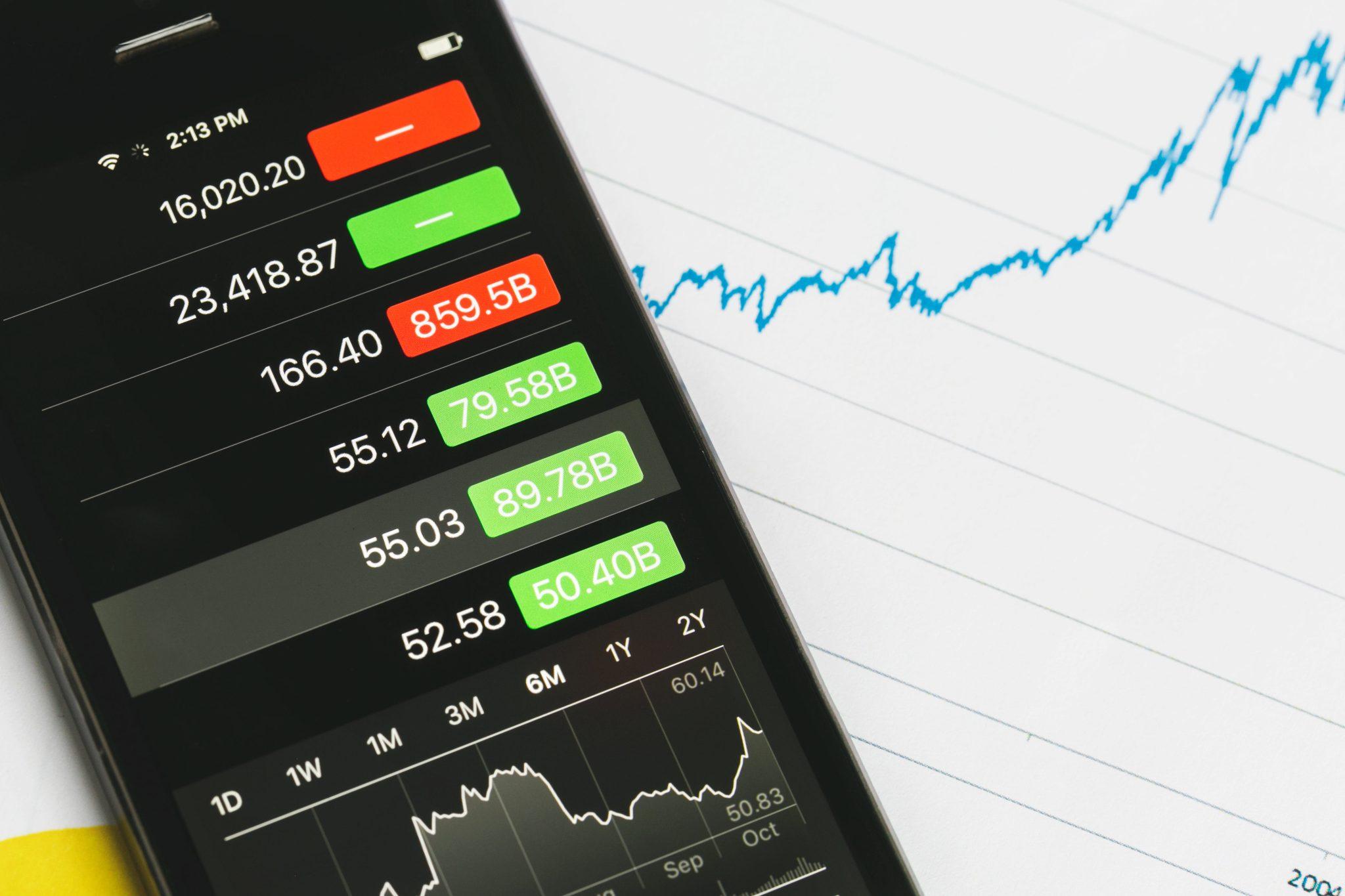 Stock trading has created massive amounts of wealth, which can be verified through the lives of those who have made and maintained their own personal fortunes by trading stocks. Investors such as Ray Dalio and Warren Buffet are on the list of people who have made huge money through stock trading and have published widely about their tactics and strategies on how to tackle the market well.
Why You Should Invest
There are many reasons why you need to invest your money in stocks and other assets.
However, the primary contemporary reason is the high rate of inflation in the global economy; not investing your money through the best stock trading platform is not advisable as any funds held in liquid assets (money) will be swiftly eaten away due to a weakening currency and the rapidly rising cost of living. Financial analysts and experts have pointed out how the dollar and other major currencies have fallen in value due to inflation.
With Covid-19 and the Russia-Ukraine war, things have only gotten worse regarding inflation. So, a significant way of fighting inflation is by investing in credible stocks that will grow in value and appreciate as time passes.
Investing in stocks through the best online stock trading platforms does not mean you should put all your assets. A portion of your money is advisable; investing what you can afford to lose is recommended. You may suffer losses; invest what you can afford to lose.
A Beginners Guide to Investing Through an Online Broker
The features and what you want to use over the span of your investing journey determine your ideal online stock broker. Registration, withdrawal and deposit might slightly differ according to stock trading platforms. Some trading platforms may offer demo accounts while others may require a hefty initial investment.
Someone who wants to be a passive stock trader might not use or have the same trading platform as another who wants to be an active trader. Whether passive or active, the main steps that any potential client of a trading platform has to go through are
Creating an account,
Depositing funds,
Purchasing assets.
Creating an account may differ depending on the different services offered by the best stock trading platforms. You will need to provide personal details such as your name, date of birth, address, phone number, and email address. You should also need to complete a Know Your Customer (KYC) process to get your account approved.
Depending on the platform, you can deposit funds and purchase the stocks available in the market using supported payment options.
What Makes a Good Investment
The following are some of the things that help you figure out if an asset or stock will make a good investment or not.
If a stock is in high demand in the market, there are chances that its value will increase.
If the parent company of a stock is an industry leader, the stock has a higher chance of performing well.
When a stock parent company makes enormous profits, the stock will likely be a good investment.
Companies that offer great products and services often have stocks that are performing well.
Even if you are trading with the best online stock trading platform, you still need to be cautious about how you make investments.
There is no outstanding stock due to the market's volatility; the price of stocks can go up or down at any moment.
Therefore, a good investor can take measures by diversifying their portfolio; this will help to mitigate losses.
If, for instance, you have about 100 thousand Indian rupees to invest, you can spread your investment across three different assets instead of focusing on one.
Investing in the Best Indian Stocks
companies that offer growth potential and long-term value. Some of the best Indian stocks to consider for investment include Tata Consultancy Services (TCS), HDFC Bank, and Infosys.
Tata Consultancy Services is a leading information technology (IT) services company that provides consulting, software development, and other IT-related services to clients around the world. HDFC Bank is a private sector bank that has consistently delivered strong financial performance and is known for its robust risk management practices. Infosys is another IT services company that has a strong track record of innovation and has been investing heavily in emerging technologies like artificial intelligence and automation.
When evaluating Indian stocks, investors should consider a range of factors, including the company's financial performance, market position, management quality, and growth prospects. It is also important to consider external factors like government policies, global economic trends, and industry-specific factors. By staying informed and conducting thorough research and analysis, investors can identify top-performing Indian stocks that offer growth potential and long-term value.
Investors can trade Indian stocks through various online trading platforms that offer easy access to markets and allow for real-time trading. Some of the top trading platforms in India include Zerodha, Upstox, and Angel Broking. These platforms offer a range of features, including low fees, user-friendly interfaces, and access to research and analysis tools. By choosing the right trading platform and investing in top-performing Indian stocks, investors can tap into the potential of the Indian stock market and build a strong investment portfolio.
What Are the Signs of a Reputable and Responsible Broker?
There are many things which the best stock trading platforms have that mediocre platforms do not have.
Good reviews
KYC
License
Transparency
Educational resources
Good reviews are the major factor when looking for the best online stock trading platforms.
When you read the opinions of users who have traded on a platform in the past, you can easily decide whether to trade there or not. When a stock trading platform has a bad review, it is not advisable to trade on such a platform.
Know Your Customer (KYC) can also decide if a stock trading platform is trustworthy or not. Often, bad or scammy trading platforms do not bother to know and verify the identity of their users.
License is another factor to consider; it makes no sense to trade and invest your money into a platform that does not have the appropriate licenses. A reputable stock trading platform should be registered and given licenses by the appropriate authorities or government commissions.
Credibility and transparency are other traits seen among the best stock trading platforms.
A stock trading platform should be transparent with its pricing plans; there should be no hidden fees.
Although this is often overlooked by many users, especially experts, educational resources are another vital sign for which a stock trading platform is responsible. Beginners in stock trading often use such educational resources to improve their trading skills.
Vetting Our Recommended Brokers
All the best stock trading platforms we listed above have been thoroughly reviewed and used by us before recommending them to you.
We registered with each stock trading platform and purchased stocks with them. So, any recommendations we make come from direct experience, not from proxies.
We ensure that our review site considers each feedback our audience has to make before recommending a stockbroker. Review sites are very important both as a beginner and an expert since they help you decide on the best online stock trading platforms to use.
The Methodology We Use
Before recommending stock trading platforms to our readers, we have factors we use in ranking them.
Portfolio management and analysis.
Educational resources and materials.
Security and transparency.
Customer service.
User interface.
Trading technology.
Costs and fees are among the things that we use in determining the best stock trading platforms.
Red Flags: Traits of an Untrustworthy Broker
Every industry has excellent and reputable brands, and they are scammers looking for users to exploit.
For a very unregulated and volatile market like the stock market, you should look out for the traits of an untrustworthy stock broker.
Lack of education materials
A stock trading platform should be avoided if it lacks resources that experts and beginners can use while trading.
Lack of transparency
An untrustworthy stock broker often has hidden fees on their pricing structure. A trait such as this is devoid of the best stock trading platforms.
No KYC
The bad stock trading platform often does not bother to verify the identity of their customers or personal details.
Bad Reviews
A review site is an asset for stock traders because it is where you fish out bad and irresponsible stock brokers from the good ones. Untrustworthy stock brokers mostly have bad reviews.
No license
Most illegitimate stock brokers do not usually have the license to operate as a stock trading platform.
Taxation on Brokered Assets
Stocks are taxed once you make a profit while trading in the stock market; this differs depending on the country. Capital gain tax is the name given to the taxes you pay when you profit from trading stocks.
Short-term capital gains tax and long term capital gains tax are the two major types of taxes stock traders must pay.
Investing Responsibly
As a stock investor, you need to be cautious about the type of assets you invest in and how you invest in them. A little error with your chosen assets and how you invest in them can lead to massive losses.
We recommend that you diversify your portfolio whenever you are investing, and you should also use the best stock trading platforms.
Latest Updates
Nitmala Sitharaman, India's Finance Minister, met with the President of the Asian Development Bank (ADB), Masatsugu Asakawa, and urged the multilateral funding agency to offer more concessional climate finance to India to support the country's economic progress. During the meeting, Sitharaman expressed support for innovative financing mechanisms to enhance the lending capacity of the bank, while also advising the ADB to evaluate how it can effectively support developing member countries. In response, Asakawa reiterated the ADB's commitment to providing $100bn in green financing to its member countries, thanking India for its support of ADB's Innovative Finance Facility for Climate in Asia and the Pacific (IF-CAP).
Conclusion
Stock trading can be a lucrative business venture, but it also carries with it a high degree of risk. Knowing the ins and outs of the various trading platforms will give you an edge when navigating the stock market. Understanding the differences between trading platforms so you can choose the right one for your needs.
Long-term trading strategies can help guide your decisions and increase your profits. Essential tips for success in stock trading include having a solid plan in place, approaching trading with a business mindset, utilizing current technology, and having a cautious yet calculated approach. It is also important to only invest what you can comfortably handle, always use stop-loss orders, and know when to exit the market.
Major Takeaways
Saxobank, Libertex, and others mentioned above are examples of the best online stock trading platforms.
An online broker is an intermediary needed for online stock trading to occur.
Reviews are primary ways of determining excellent and reputable trading platforms.
Automated trading is gaining wider acceptance and usage.