In a significant transaction, a notable holder of the Shiba Inu digital currency has transferred a staggering 708 billion SHIB tokens from their account on Gemini, a digital asset exchange. This enormous transaction amounts to nearly $6 million (approx. ₹495.84 crore).
At a time when the Shiba Inu digital realm is experiencing its own set of challenges, possibly from the recent uneven launch of Shibarium, this particular holder made a move of extracting a considerable amount of SHIB from their account on Gemini.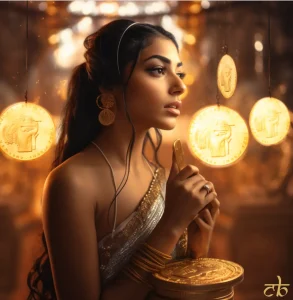 Inside the Token Transfer
Delving into the details from Etherscan, the prominent holder, identified by the code 0x941b, executed this sizeable transaction on Aug. 23 from their account on the said exchange.
This wasn't the end of their activity. Subsequent to the original transfer, this individual undertook two more transactions. First, they dispatched the initial 708 billion SHIB along with an additional 1.2 million to another concealed digital asset address, coded as 0x10A9. Following this, they directed 2.8 billion SHIB to another address, denoted as 0xa21A.
Post these transactions, the recipient account, labelled "WalletSimple" now has a balance of 772.4 billion SHIB. Investigations reveal that firms akin to BitGo might be operating through the WalletSimple contract. An intriguing observation is the 230-day gap since this address last engaged with the Shiba Inu token.
Token Combustion: The Strategy in Play
Simultaneously, there's a growing trend within the community of directing Shiba Inu tokens to dedicated 'burn addresses'. Data indicates that, in just the last day, more than 119.5 million tokens have been 'burned'. The rationale behind such burns is to constrict the digital currency's available amount. Theoretically, as the available quantity dips but demand persists, this might push the price of the asset upwards.
However, despite these strategies, SHIB's valuation seems to be on a decline, especially after the turbulent Shibarium inception. At the moment, its value stands at $0.00000809 (approx. ₹0.000668), marking a decrease of about 2.35% in just a day.
In recent updates, it's understood that Shibarium has been rebooted in a discreet mode, with plans afoot to make it accessible to the wider populace soon.
Where to Buy SHIB
Retail investors looking to buy Shiba Inu (SHIB) can do so at the following vetted brokers, welcoming new customers from India with a special deposit bonus, up to 100%: