Stellar's (XLM) recent performance in the cryptocurrency market is garnering significant attention. This article offers a comprehensive breakdown of its trajectory, ensuring investors remain well-informed for prudent decision-making.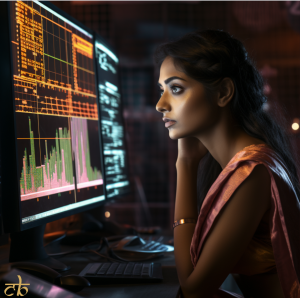 A Look Back at XLM's Performance
XLM set a promising tone at the beginning of the year, overcoming a formidable resistance point that had been in place for an extensive 616 days. Such breakthroughs often signify a change in market direction.
Initially priced around ₹8.75 (USD $0.105), the cryptocurrency showcased a bullish trend in June, peaking at ₹16.28 (USD $0.195) by July. However, the subsequent period has witnessed a consistent decline, with three consecutive bearish weekly patterns emerging. Currently, another such trend seems to be unfolding, suggesting a potential return to the ₹8.75 support level.
To offer perspective, while the next major resistance point at ₹19.18 (USD $0.230) stands at a staggering 70% above its current position, the ₹8.75 support level is about 22% below.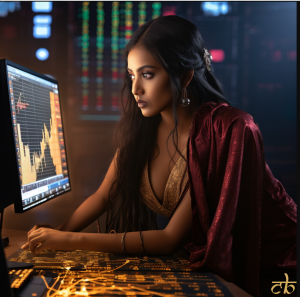 Deciphering the RSI
The weekly Relative Strength Index (RSI) – a tool frequently utilised by traders to gauge market momentum – currently presents a rather ambiguous outlook. Typically, an RSI value above 50 with an upward pattern indicates bullish sentiments. Conversely, values below 50 hint at bearish tendencies.
Interestingly, despite its decreasing trajectory, XLM's RSI remains above 50, offering mixed signals that can be perplexing.
Daily Trends and Projections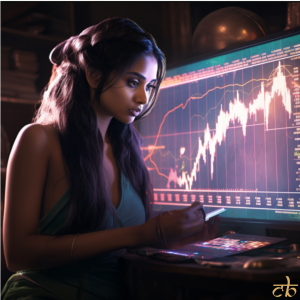 A detailed examination of daily trends suggests XLM's decline may persist. This is largely due to its recent divergence from a symmetrical triangle about three days ago – a pattern generally perceived as neutral. Had this formation persisted following the upward trend, a breakout might have been anticipated.
Contrary to these expectations, XLM has experienced a downturn over the past three days and currently hovers just above the ₹10.83 (USD $0.130) support mark.
The daily RSI further corroborates this downward momentum, having recently dipped below 50. If XLM's price dips below ₹10.83, it could potentially approach the next support level of ₹9.17 (USD $0.110), which equates to a 20% decline from its present valuation. This level aligns closely with the long-term ₹8.75 support.
However, there's a silver lining: should XLM break the triangle's upper resistance, a bullish short-term trend might materialise, potentially heralding a 70% surge towards the ₹19.18 resistance point.
Conclusion
For those in India keen on cryptocurrency diversification, monitoring XLM's progression is crucial. In the unpredictable domain of digital currencies, a combination of market insights, personal research, and expert consultation is paramount for astute investment strategies.
Where to Buy XLM in India in September 2023
Admiral Markets, Libertex, and AvaTrade sell XLM to Indian investors and offer bonuses up to 100% to new customers, doubling their investment funds.