It's Nvidia That's Dictating the AI'scape.
In the realm of artificial intelligence (AI) technology, Nvidia stands as an indispensable force, having invested early in the potential of AI even before it became a widespread trend. The company's contributions to the field are pivotal, as it offers a range of products and tools necessary for the successful implementation of AI systems. From its origins in creating graphics processing units (GPUs) for high-quality graphics, Nvidia's GPUs have found utility in diverse applications, including engineering simulations, cryptocurrency mining, and training AI models.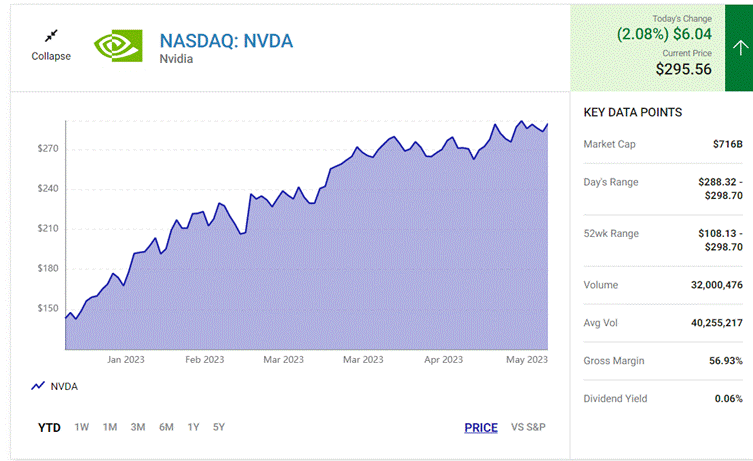 One notable application of Nvidia's GPUs is in AI supercomputers, which rely on arrays of thousands of GPUs to achieve exceptional performance. Meta Platforms, for instance, is expanding its AI Research SuperCluster by increasing the GPU count from 6,080 to 16,000. However, not all companies have the resources or need for such massive supercomputers. This is where Nvidia's DGX cloud comes into play, offering clients the opportunity to access a specified amount of AI-computing power without worrying about equipment obsolescence. Furthermore, Nvidia's AI training service equips clients with essential tools like workload management and collaboration, streamlining the process of training AI models efficiently.
Beyond infrastructure and computing power, Nvidia also provides an array of AI tools, ranging from text generation and chatbots for customer support to protein prediction for chemists. In contrast to its previous model of selling GPUs and engaging with customers only during subsequent purchases, Nvidia is transitioning towards a more subscription-like business approach, establishing ongoing relationships with clients who utilize its AI framework.
The Challenges to be Faced.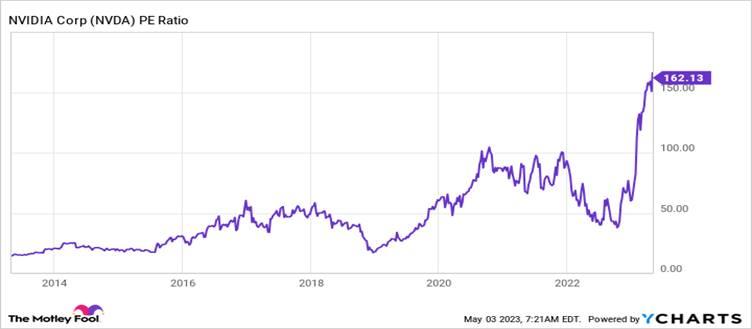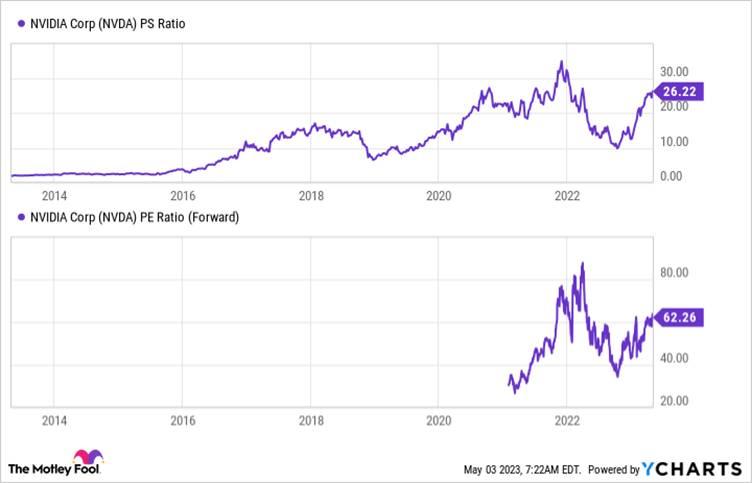 The weak PC market has resulted in a 21% decline in Nvidia's overall revenue in the fourth quarter of this fiscal year.
Additionally, although revenues from the data centre segment, encompassing AI solutions, rose by 11% year over year, they fell by 6% sequentially. These developments, coupled with a 52% drop in earnings per share, have impacted Nvidia's profit margins. As a result, the company's stock is currently trading at unusually high levels, both in terms of its price-to-earnings ratio and price-to-sales ratio.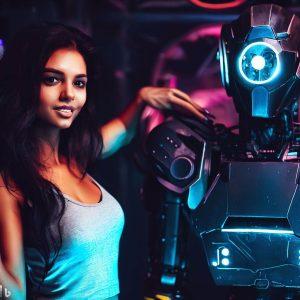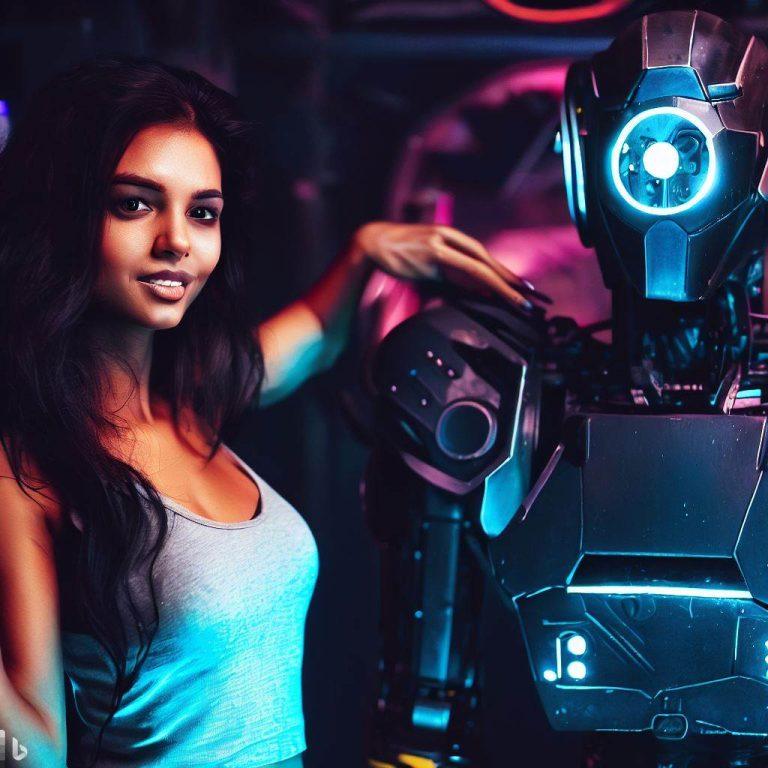 What Investors Should Be Wary Of
Concerns are arising regarding the stock's future upside due to its already elevated valuation. Trading at a valuation higher than many software companies experiencing faster growth, and with a forward price-to-earnings ratio indicating historical expensiveness, Nvidia's stock may face challenges ahead.
However, while valuation should inform decisions about position sizing, it should not solely dictate selling a stock. Investors must strike a balance between caution and optimism, considering the potential for Nvidia's continued rise while safeguarding against the possibility of valuation fluctuations.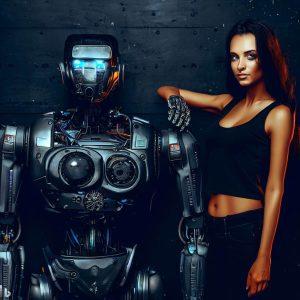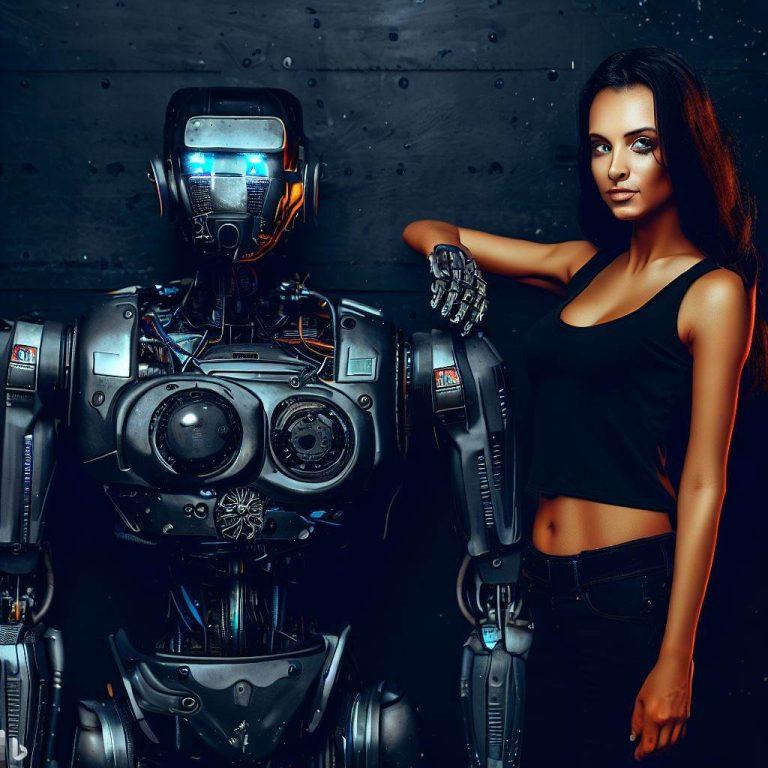 Conclusion
To conclude, amidst the dynamism of AI technology developments, Nvidia remains a driving force, assisting other companies in harnessing the power of AI through its diverse range of products and services. However, the company must navigate the challenges posed by its business performance and valuation to maintain a sustainable growth trajectory in the long term.
Verified Brokers that Sell Nvidia Stocks in December 2023
Nvidia stocks can be bought from these brokers, which offer a 100% welcome bonus (doubling your first deposit) when signing up from the links below: