Binance published the results of an independent audit by Mazars into the exchange's BTC Proof-of-Reserve (PoR) system on December 7th. Approximately 97% of customer BTC deposits are backed by Binance's assets, and this number rises to 101% when BTC loans to customers are factored in.
However, the auditor did not allegedly express their professional opinion or come to a conclusion about whether or not the "agreed-upon procedure" was appropriate, which led some market analysts to criticise Binance's PoR report.
"Binance Does Not Exhibit FTX-like Behaviour"
A research firm CryptoQuant compared the liabilities reported by Binance in its PoR report to its own estimate of the funds customers have deposited with Binance. The outcome? Binance's reported liabilities are remarkably close to CryptoQuant's estimation.
According to CryptoQuant's on-chain data, Binance's ETH and stablecoin reserves are not currently displaying "FTX-like" behaviour. Binance reportedly has a "Clean Reserve," which means that the value of its native token BNB represents only a small fraction of the exchange's total resources.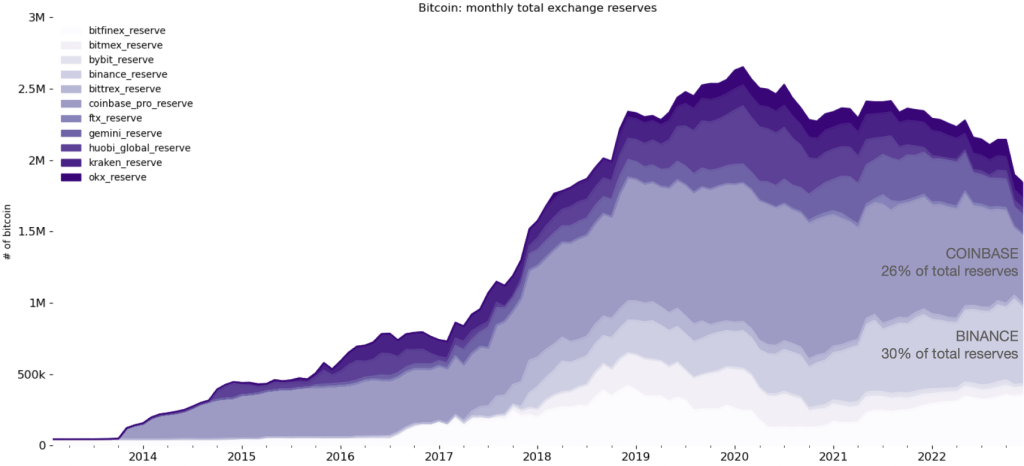 CryptoQuant also examined Binance's BTC, ETH, and stablecoin reserves and compared them to those of FTX. Based on the data, Binance's reserve growth over time seems more steady and natural than FTX's.
The reserves of FTX had significantly decreased in the days leading up to the collapse, and there were reports of numerous inflows and outflows related to non-FTX wallets. According to CryptoQuant, Binance's BTC reserves have increased by 4% since the FTX collapse.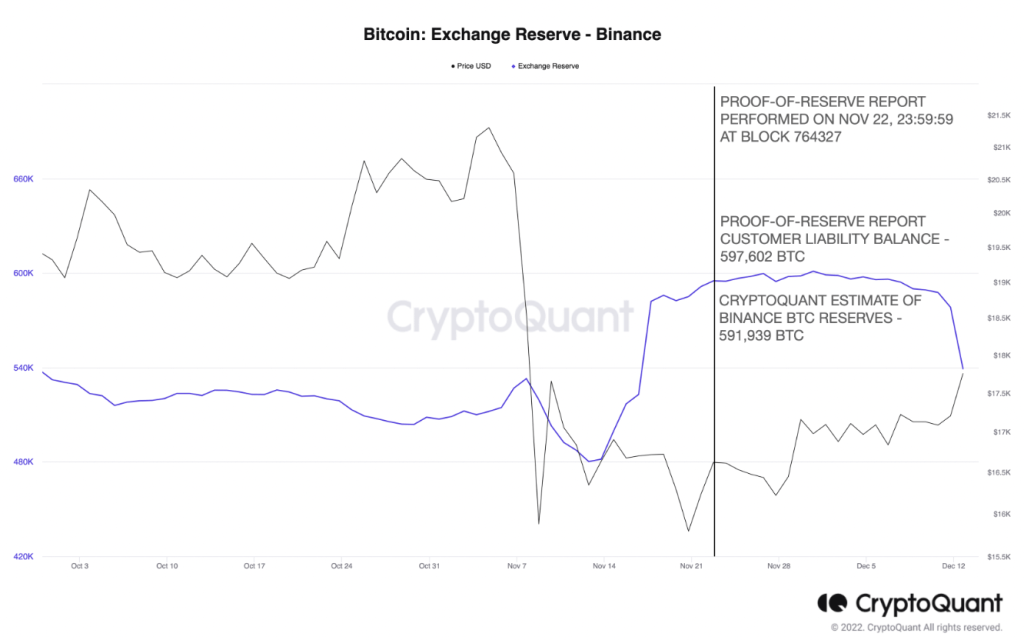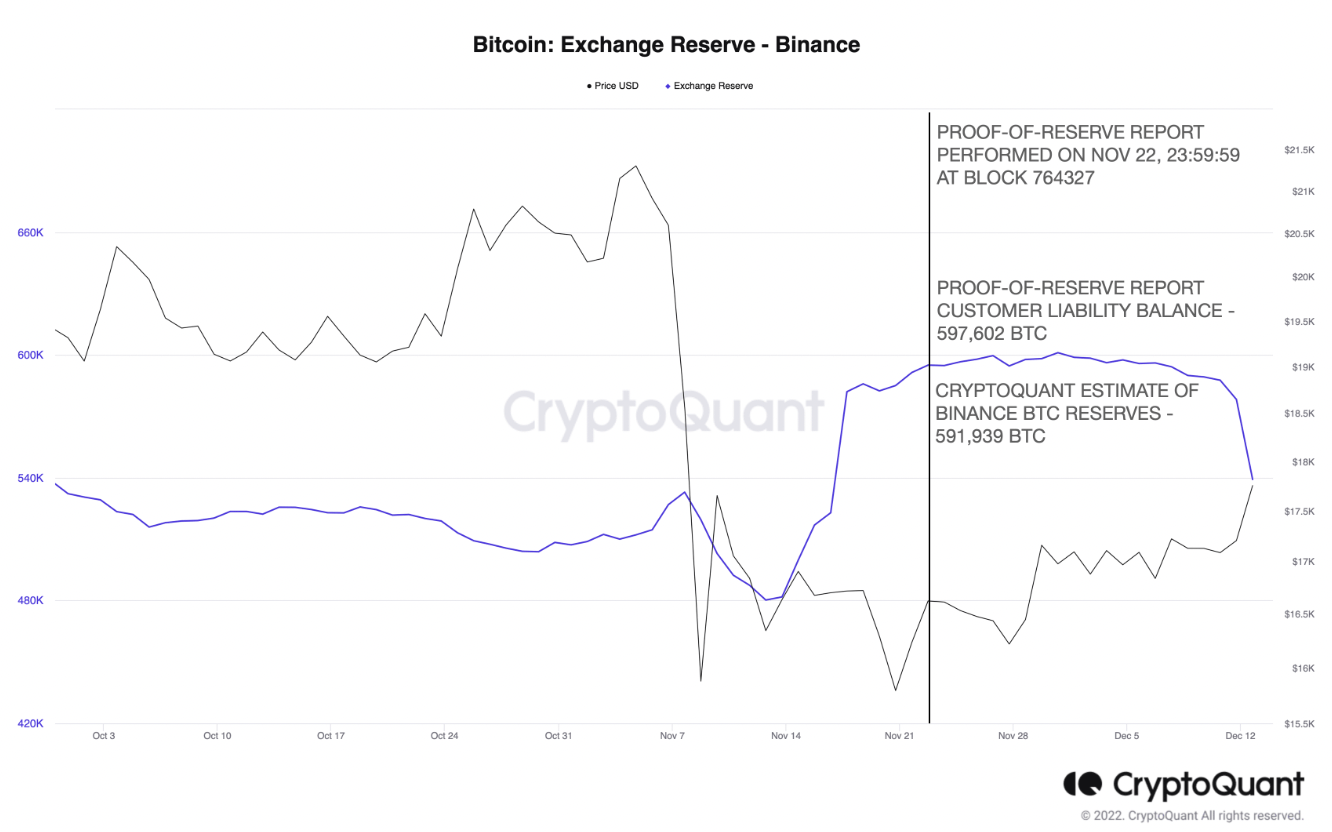 "Our analysis should not be interpreted as a favorable opinion of Binance as a company, the ecosystem of the BSC/BNB networks, or the BNB token," says CryptoQuant in its report. "It is merely a sign that the amount of BTC Binance exchange says it holds as liabilities at the moment the PoR report was conducted makes sense."
Since the FTX collapse, there has been a push for crypto exchanges to offer customers "Proof-of-Reserves," or "PoR," to show that their deposits are being held in a 1:1 ratio.
Because Binance is the largest crypto exchange in terms of trade volume and customer deposits, its PoR report is of significant importance to the entire crypto industry.