2023 marks a significant milestone for the stock market as artificial intelligence (AI) takes center stage. The introduction of ChatGPT by OpenAI last year triggered a wave of enthusiasm for generative AI and associated tools, with industry leaders predicting it to be one of the most influential technologies in history. Sundar Pichai, CEO of Alphabet, even went as far as stating that AI could surpass the significance of fire and electricity.
Unsurprisingly, the hype surrounding AI has propelled stocks in this field to new heights. Several media outlets have even proclaimed the arrival of a new bull market, largely driven by the remarkable progress and enthusiasm in the tech sector regarding AI's potential.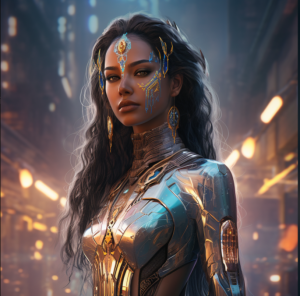 Given the projected multi-billion-dollar investments by businesses in this transformative technology, it is evident that AI will play a pivotal role in the forthcoming bull market. In this article, we explore two veteran AI stocks that are poised to soar in the coming years.
Upstart Upstart (UPST 0.84%) is a prominent player in the consumer lending space, employing AI to screen loan applicants and evaluate their creditworthiness. Positioned as the leading AI lending marketplace, Upstart employs over 1,500 variables and analyzes 44 million data events to develop a credit rating system that boasts higher approval rates and a lower default rate compared to traditional FICO scores.
Upstart claims that its AI technology results in 53% fewer defaults at the same approval rate as major banks or 173% more approvals at the same default rate. The potential of such technology is immense, given its effectiveness if Upstart's claims hold true.
Presently, Upstart focuses on originating consumer and auto loans, but it has plans to venture into the home equity line of credit market later this year, tapping into the substantial home loan marketplace valued at $2.7 trillion. This market is significantly larger than the personal and auto loan markets Upstart currently operates in. Additionally, Upstart aims to expand its reach into the small business lending market.
Lemonade Lemonade (LMND -0.18%) aims to revolutionize the insurance industry, much like Upstart is doing for consumer lending. It positions itself as an AI-first insurance company, utilizing AI technology to evaluate applicants and establish more accurate pricing. Furthermore, Lemonade employs chatbots to handle customer applications and claims and leverages approximately 50 machine-learning models trained on extensive customer interactions. These models generate predictions on lifetime value for every customer, campaign, product, and geography in which Lemonade operates.
Microsoft (MSFT 1.64%) has pleasantly surprised investors this year, benefiting from the AI hype and optimistic market outlook. With a year-to-date gain of over 38%, Microsoft remains an attractive long-term investment opportunity.The company's CEO, Satya Nadella, has set ambitious revenue targets, aiming to reach $500 billion by 2030, effectively doubling the current revenue. While projections don't guarantee success, Nadella's confidence in Microsoft's aggressive growth plan should reassure investors.

Microsoft's high gross profit margin, fueled by its services and software offerings, positions the company favorably for revenue growth. Unlike many hardware-reliant tech companies, Microsoft's software-centric approach allows for scalable revenue generation with minimal additional costs.

Furthermore, Microsoft boasts diverse revenue streams, with no single segment dominating its earnings. This diversification mitigates the impact of underperformance in any particular segment, ensuring stability and resilience.

Microsoft's strategic partnership with OpenAI, backed by a $13 billion investment, holds significant potential. The partnership enables Microsoft to provide the necessary computing power for OpenAI's AI advancements through its Azure cloud platform. Additionally, it grants Microsoft convenient integration of OpenAI models and technology into its own products and services, reinforcing its position in the AI landscape.

Moreover, Microsoft's deep-rooted presence in the corporate and business world sets it apart from many tech peers. Its essential products, such as Windows PCs, Excel, cloud services, and LinkedIn, have become indispensable tools across industries. This corporate reliance contributes to Microsoft's recession resistance, as businesses are less likely to significantly reduce spending on essential services compared to consumers' discretionary products.

In summary, Microsoft's impressive performance, ambitious revenue goals, diverse revenue streams, strategic AI partnership, and recession-resistant position make it an appealing investment for long-term investors. Learn how to invest in AI & ChatGPT to take advantage of the new AI rush.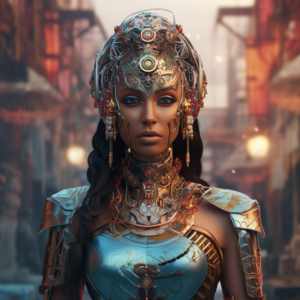 Initially focusing on renters insurance, Lemonade has now diversified its offerings across multiple product categories, including renters, pet, auto, and homeowners insurance.
While Lemonade experienced a surge in its stock shortly after its IPO in 2020 during a robust economy with low interest rates, it faced a decline during the bear market. The company's business model is still unproven, and it continues to grapple with mounting losses. In the first quarter, Lemonade reported a net loss of $65.8 million on $95.2 million in revenue, although it showcased improvement compared to the previous year.
Nonetheless, Lemonade enjoys a significant advantage as an early adopter of AI in the insurance sector, with considerable potential to disrupt the industry successfully.
As of the time of writing, Lemonade's market cap stands slightly above $1 billion, with a modest 23% gain year-to-date, indicating that market sentiment remains cautious about its prospects.
In conclusion, the arrival of 2023 marks the year of AI's dominance in the stock market. Upstart and Lemonade, with their well-established positions in utilizing AI technology, are poised to take full advantage of the forthcoming bull market. While risks and challenges remain, the potential for growth and innovation in these companies cannot be ignored. Investors seeking exposure to the transformative power of AI should keep a close eye on these stocks.
Top Brokers for AI Stocks for September 2023
The following brokers have been vetted as the most suitable for AI-focused stocks, offering a 100% welcome bonus on your first deposit, doubling your investment funds: